in Aerospace
L3Harris to deliver A320ceo simulator to PIA
L3Harris has signed a contract with Pakistan International Airlines (PIA) to provide a new A320ceo full flight simulator to the airline's training centre in Karachi.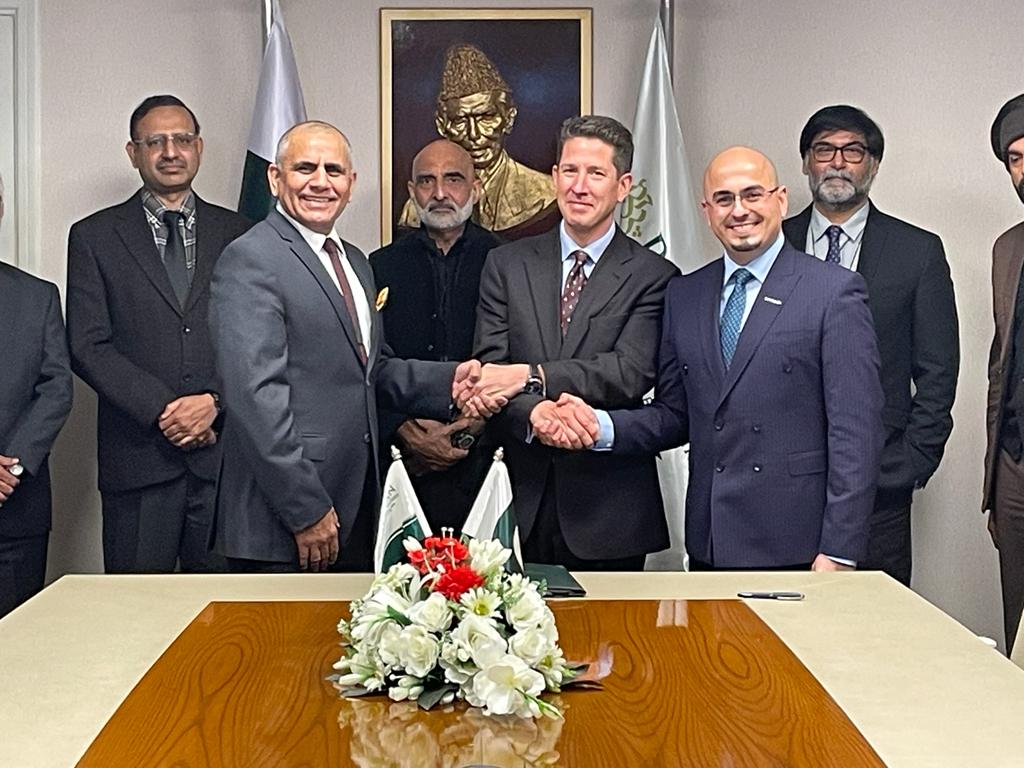 Above: To commemorate the contract signing, a ceremony took place at PIA headquarters in Islamabad in the presence of Dr Christian Turner CMG, the British High Commissioner, high level Pakistani Government delegates and senior leadership from PIA.
Courtesy L3Harris
With a rapid delivery schedule, the simulator is scheduled to be ready for training by August 2022.

L3Harris will provide an Airbus A320ceo FFS RealitySevenE to PIA's training centre in Karachi, which will be the first RealitySevenE simulator delivered in the MEASA region. The simulator will significantly enhance PIA's in house pilot training capabilities, as RealitySeven simulators utilises cutting-edge technology to deliver a high-quality pilot training experience and offer the most realistic training for airline pilots.

The announcement signifies an expansion of L3Harris' relationship with PIA, who have a B777 sim acquired in 2009, which was updated in the first half of 2021. L3Harris has also previously trained PIA pilots at its training centre in Bangkok, Thailand.

Robin Glover-Faure, Vice President Sales and Marketing, Commercial Aviation L3Harris commented: "We are delighted to agree the order of another FFS to Pakistan International Airlines, as we expand our relationship with the airline. The L3Harris Airbus A320ceo FFS will give PIA pilots the highest quality training available to support the development and training requirements as the airline continues its recovery."

L3Harris Commercial Aviation Solutions (CAS) provides intelligent training solutions for pilots and trainers across a wide range of commercial platforms. The business provides a full spectrum of training solutions from its state-of-the-art training centres, including cadet pilot training, airline training, aircrew resourcing and high-fidelity simulation products.

L3Harris CAS is headquartered at the London Training Centre in Crawley, UK and delivers training, resourcing and systems production from global centres in Bournemouth and Cranfield in the UK, Florida in the USA and Bangkok, Thailand.