in Aerospace
Latam Airlines adds 28 A320neo aircraft to its fleet
Latam Airlines Group has reaffirmed its fleet as the largest in Latin America following the purchase of 28 new Airbus A320 aircraft - in addition to the 42 already agreed with Airbus - as part of its modernisation and efficiency programme.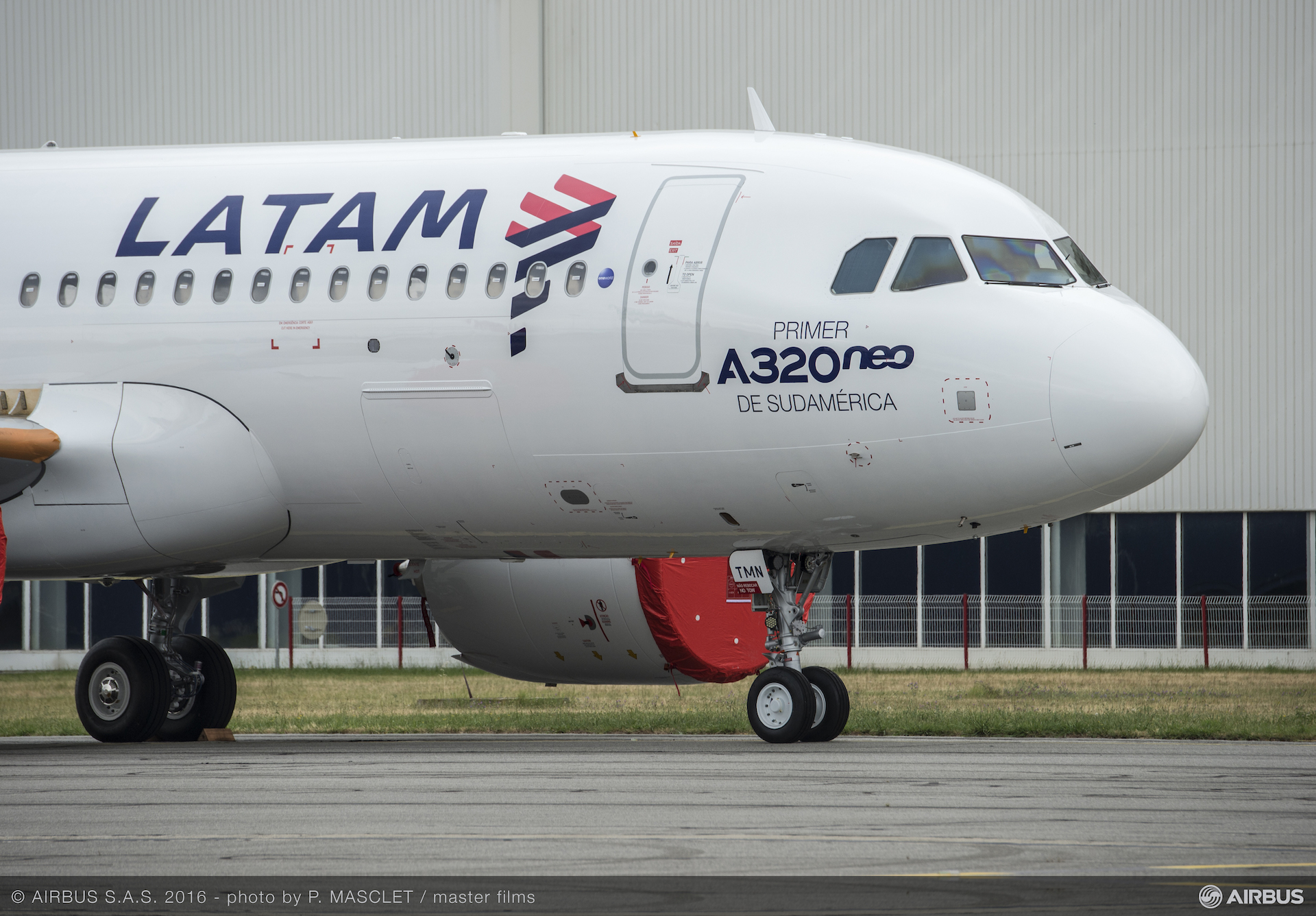 Image copyright Airbus

This order, which totals 70 aircraft, maintains the LatamAirlines Group's fleet as the largest in Latin America, with greater range and capacity. The integration of aircraft of the A320neo family provides it with more efficient engines, aerodynamic improvements and the latest technologies that provide 20% more efficiency in fuel consumption, therefore, lower CO2 emissions, together with a 50% reduction in oxide emissions nitrogen and 50% of the acoustic footprint.

Following this agreement, the group aims to strengthen operations in all its subsidiaries at the regional level with a modern fleet and maximum efficiency in environmental matters, one of the pillars of its sustainability strategy. In turn, Latam seeks to consolidate the longest range of destinations in and from Latin America and the Caribbean, hand in hand with the connectivity agreements with Delta, currently under review by various regulatory authorities in the countries where the group operates.

"The purchase of these highly efficient aircrafts is a sign of the commitment we have made with the transformation towards a carbon neutral LATAM in 2050. At the same time, these 70 aircraft reinforce the connectivity scale of the region. We will continue working responsibly to exit Chapter 11 with a fleet that accompanies the group's new challenges," said Roberto Alvo, CEO of Latam Airlines Group.

President of Airbus for Latin America and the Caribbean Arturo Barreira added: "The decision of Latam Airlines Group to continue incorporating A320neo aircrafts, demonstrates its great commitment to sustainability. The A320neo has the latest generation engines, sharklets and an innovative cabin."