in Aerospace / Defence
Leonardo UK and STEM Returners launch electronics engineering jobs scheme
Aerospace engineering firm Leonardo is teaming up with STEM Returners to further their commitment to improving diversity and inclusion across the industry.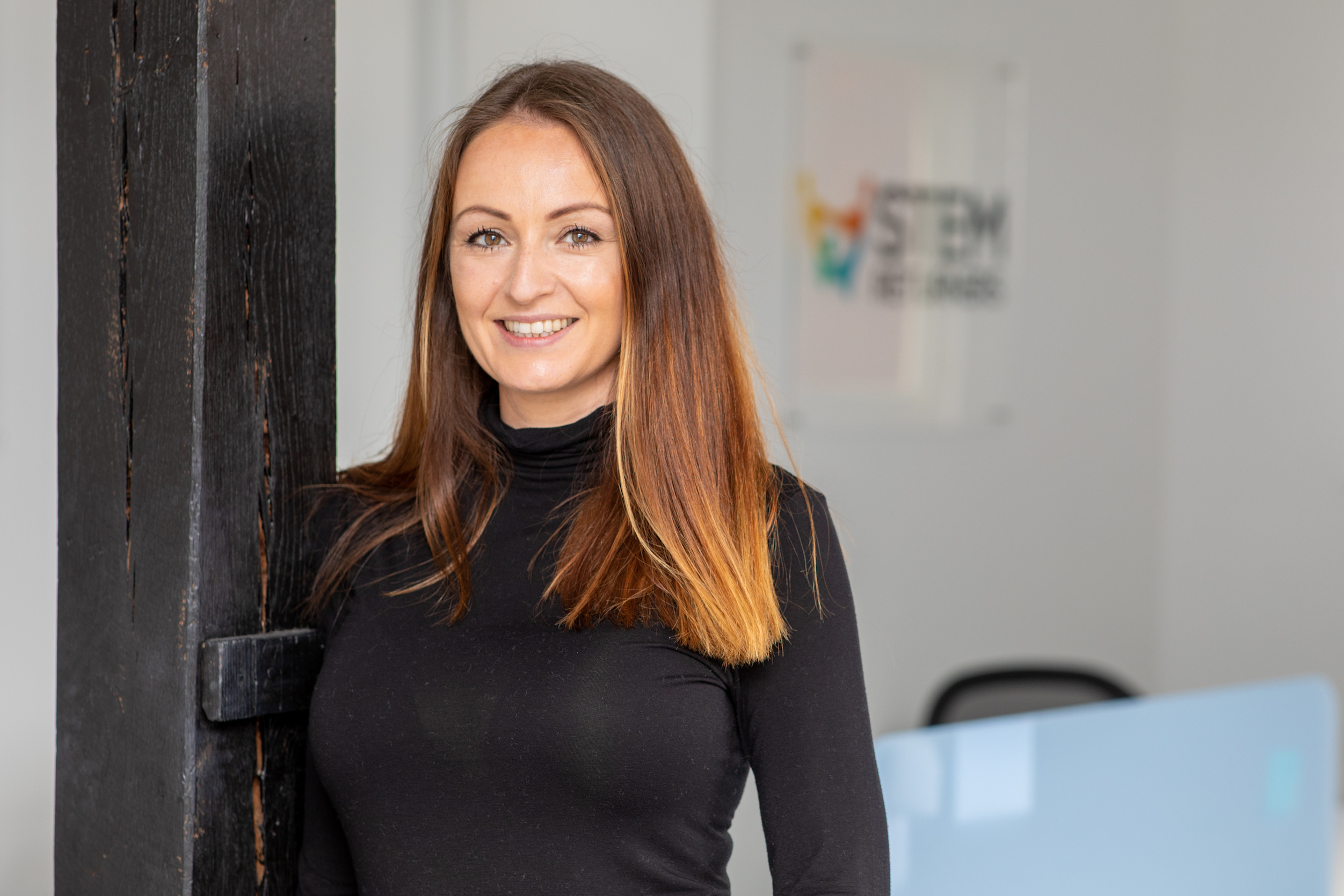 Above: Natalie Desty, Director of STEM Returners.
Courtesy STEM Returners

Aerospace engineering firm Leonardo is teaming up with STEM Returners to further their commitment to improving diversity and inclusion across the industry.

Leonardo has launched a new 12-week returners' programme at its Basildon and Luton sites, building on the success of their existing programmes in Southampton, Luton and Edinburgh.

Nerys Thomas, Head of Inclusion and Diversity at Leonardo said: "We are trying to rotate our placements so we can offer opportunities in different locations at our sites across the UK so we can reach a wider population of STEM Returners. Last time we had roles in Southampton, Luton and Edinburgh, this time it is Basildon and Luton. There is a wealth of engineering talent in the UK and we are excited to see how their expertise could enrich our business."

Hampshire-based company STEM Returners will source the candidates for the roles at the business, covering software, hardware, firmware and project engineering.

The fully paid placements aim to return or transfer experienced engineers back into industry following a career break, allowing candidates to be reintegrated into an inclusive environment.

Whilst the scheme helps solve the problem of sourcing talent in sectors that need it, it also has the added benefit of increasing diversity in a host organisation. STEM Returners' population of experienced professionals who are attempting to return to work are 51% female and 38% from black and minority ethnic groups, compared to 10% female and 6% BME working in the STEM industry.

Natalie Desty, Director of STEM Returners said: "We are very proud to be continuing our work with Leonardo to return highly skilled people back into the industry they love. Only by partnering with industry leaders like Leonardo, will we make vital changes in STEM recruitment practices, to help those who are finding it challenging to return to the sector and improve diversity and inclusion."

Rob Edmunds, Leonardo's Head of Major Air Programmes Engineering Transformation said: "The STEM Returners organisation has a proven track record of bringing experienced and talented STEM professionals into our business, giving us the opportunity to nurture and develop their skills through a bespoke development plan. Previous cohorts have not only had the chance to succeed at Leonardo, their careers have thrived here. The next intake will be working on some of our most exciting technologies and projects, including the Future Combat Air System programme, Tempest. This is a once in a generation opportunity for individuals to contribute to the development of cutting edge sensors and technologies. We need bright, energetic individuals from diverse backgrounds to join our rapidly growing teams to deliver this capability."

There is a well-known skills shortage in the UK engineering industry but despite a clear need for people, there is a group of talented and educated professionals who are willing and able to take on these roles who are being overlooked.

In STEM Returners' annual survey - The STEM Returners Index - 61% of STEM professionals on a career break say they are finding the process of attempting to return to work either difficult or very difficult and 36% of returners have felt bias in the recruitment process has been a barrier to them personally returning to their career.

STEM Returners' programme aims to eliminate these barriers, by giving candidates real work experience and mentoring during their placement and helping them to seamlessly adjust to life back in work. In addition, Leonardo offers STEM Returners flexible working arrangements so that experienced engineers who often have family responsibilities can manage their commitments more easily.

Successful candidates may be offered full-time positions at Leonardo upon the completion of their 12-week placement. Since STEM Returners launched in 2017, more than 200 candidates STEM Returners have join programmes across the UK.


To view STEM Returners availabilities with Leonardo, click here .