in Aerospace
Loganair launches daily service from Isle of Man to Heathrow
Loganair, in partnership with the Isle of Man Government, will commence daily services between the island and London Heathrow, from 1st December 2020.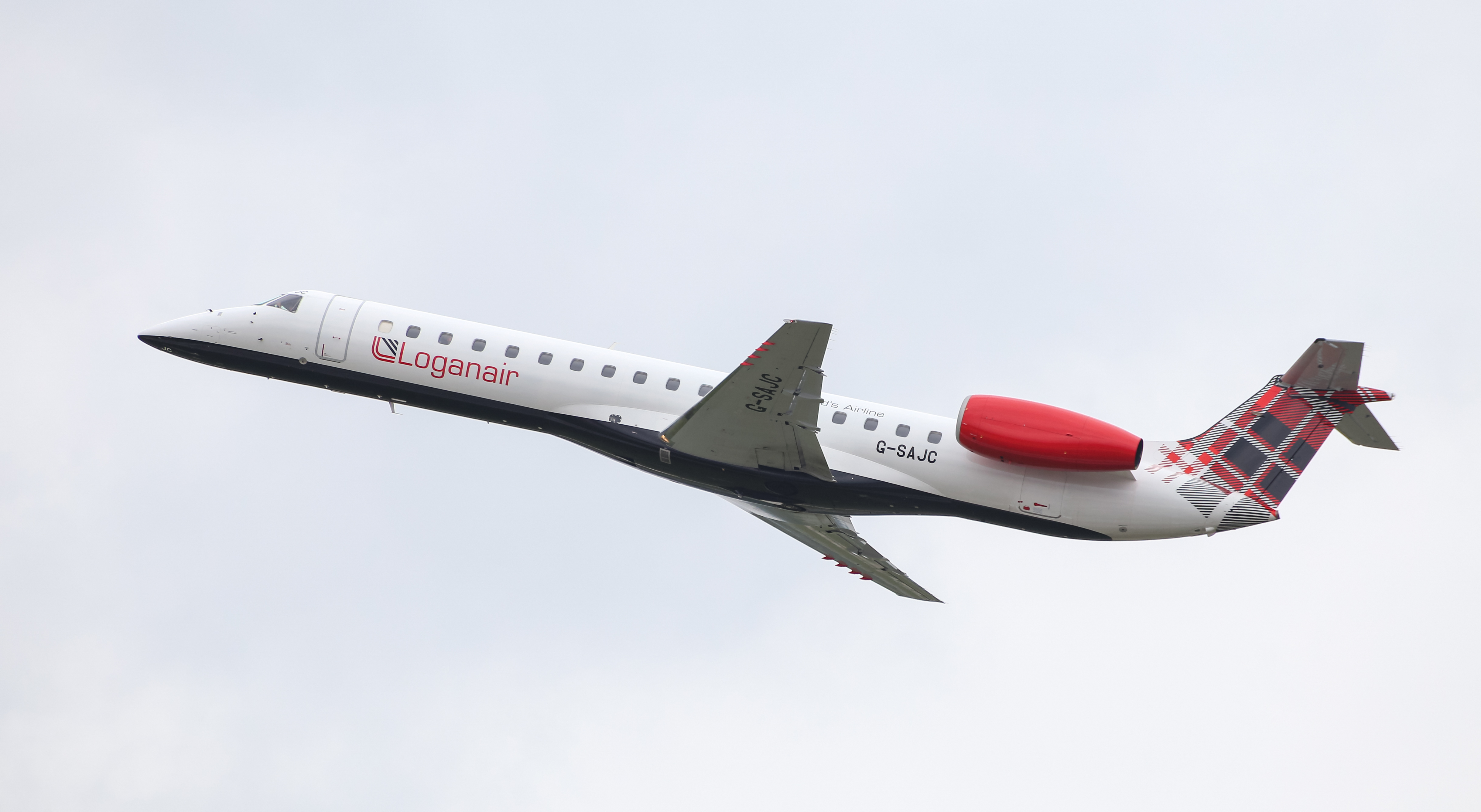 Image courtesy Loganair

Loganair had previously taken over the route between the Isle of Man and London City from British Airways on an interim basis at the start of September. The service will now move to the UK capital's largest airport, which has continued to offer a wide range of onward connecting flights despite the impact of the pandemic.

This will be the first time that the Glasgow-based airline – now the UK's largest regional operator - has operated a permanent scheduled service to Heathrow. It follows moves by Loganair to secure runway slots at Heathrow for the IOM service.

The route will be operated using a 49-seater Embraer 145 regional jet with fares ranging from £69.99 one way. Saturday flights will be introduced from 19th December and as is the norm, flights will not take place on 25th and 26th December and 1st January.

Winter 2020/21 flight timings, valid until the end of March 2021, are as follows:
Monday to Thursday: Departs IOM 06.50 and arrives Heathrow 08.05. Departs Heathrow 08.50 and arrives IOM 10.05.
Saturdays from 19th December: Departs IOM 07.55 and arrives Heathrow 09.10. Departs Heathrow 10.00 and arrives IOM 11.05.
Friday and Sunday: Departs IOM 15.30 and arrives Heathrow 16.45, Departs Heathrow 17.35 arrives IOM 18.50.
Loganair already operates routes from the Isle of Man to Liverpool and Manchester and has maintained the island's passenger air services following the demise of Flybe and the introduction of Covid-19 lockdowns in March 2020. The airline employs pilots and cabin crew based in the Isle of Man, and contracts the maintenance of its aircraft to local company M&A Technical Services, which is based at Ronaldsway.

Loganair chief executive Jonathan Hinkles said: "We are heartened to be able to restore the Isle of Man's connectivity to London Heathrow, building upon our record of delivering the island's essential passenger air services through the Covid-19 pandemic. It represents an excellent springboard for future developments as and when circumstances allow, and this will include creation of local employment in the Isle of Man to fly Loganair's services."

Isle of Man Government Minister for Infrastructure Tim Baker MHK said: "Restoring the Heathrow route has been a long-term aspiration for the Isle of Man Government, which is pleased to be working with Loganair to make it happen. Establishing the connection at this stage will enable Island residents and businesses to look forward with confidence and will also lead to important employment opportunities locally."

Rob Callister MHK, Member of the Department of Infrastructure with responsibility for Ports, said: "This is excellent news for the Island and will lead to essential connectivity to the south-east of England. Providing this route means that not only do we keep our links to London but that we will build on a connection created as part of our response to the coronavirus pandemic."