in Aerospace / Security
Luton Airport fire causes major disruption and flight cancellations
Over 150 flights were cancelled at London Luton Airport (LLA) following a fire in its multistorey Terminal Car Park 2 on Tuesday night.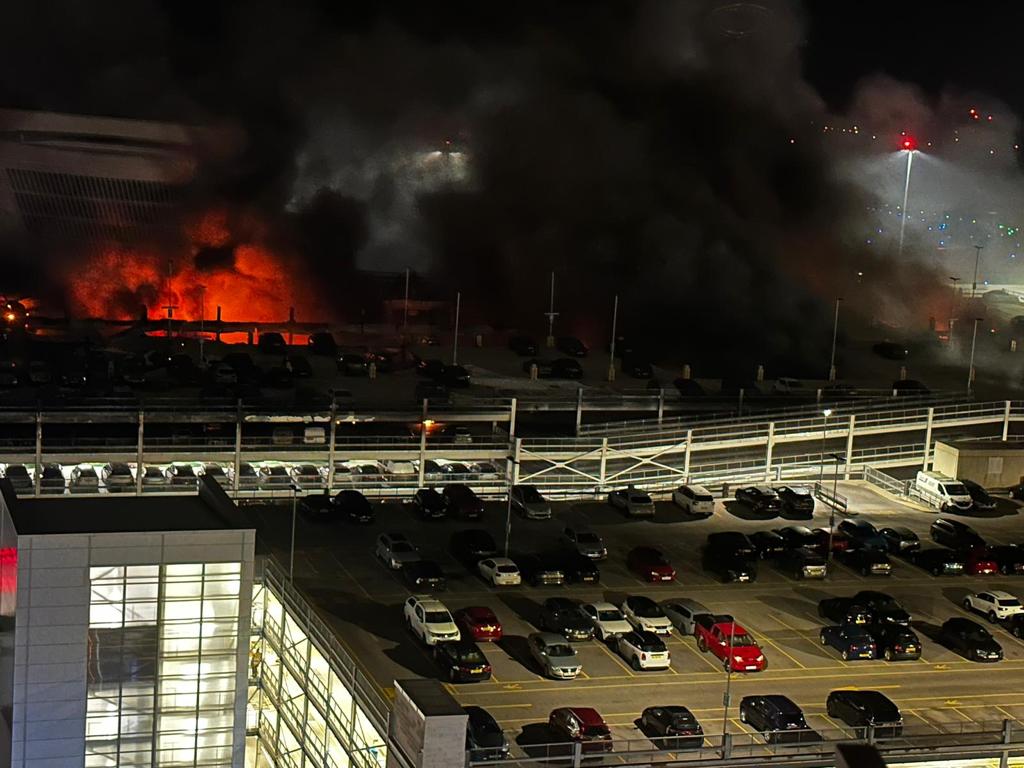 Image courtesy Bedfordshire Fire & Rescue Service

There was significant disruption caused by this incident and the emergency services - including the Bedfordshire Fire & Rescue Service - responded swiftly to ensure the safety of passengers and staff.

Bedfordshire Fire and Rescue Service received calls to a fire involving a car on level three of the multistorey car park at London Luton Airport at 20:47.

Fire crews were faced with a rapidly escalating fire and declared a major incident at 21:38.

A severe fire rapidly spread through the structure and the severity of the fire has caused significant structural collapse. It is believed that up to 1,200 vehicles may have been in the car park at the time of the fire and subsequently damaged.

Firefighting operations were undertaken to control the blaze and protect nearby buildings, vehicles, aircraft and the Luton DART.

At its peak there were 15 Rescue pumps, three aerial appliances and over 100 firefighters on scene at this incident. Fire and rescue teams from Buckinghamshire, Cambridgeshire, Hertfordshire, Northamptonshire and London Fire Brigade, along with Bedfordshire Police and East of England Ambulance, also provided assistance support.

Airport staff worked tirelessly to restore airport operations, provide support to customers and ensure flights were able to resume by late yesterday afternoon.

A spokesperson from London Luton Airport said: "Following last night's car fire in Terminal Car Park 2, Emergency services have now down-grounded the incident but remain on the scene as a precaution.

"The teams have worked hard to get the airport operational, with the first passengers now re-entering the terminal and the first flights expected to depart from 3pm.

"For those arriving by car, the Long and Mid-stay car parks are fully operational and a temporary drop-off area has been established in the Mid-stay car park.

"For those travelling to the airport by rail, the DART shuttle remains out of service with replacement buses in operation.

"Additional staff remain on hand to assist passengers across the site."

Those with queries relating to a parked vehicle or future booking, in Terminal Car Park 2 and Terminal Car Park 1, should contact luton.customerservices@apcoa.com for assistance.