in Aerospace
Manchester Airport beats pre-pandemic passenger numbers
More than 2.6 million passengers flew through Manchester Airport in October 2023, marking the first time it has overtaken pre-pandemic volumes.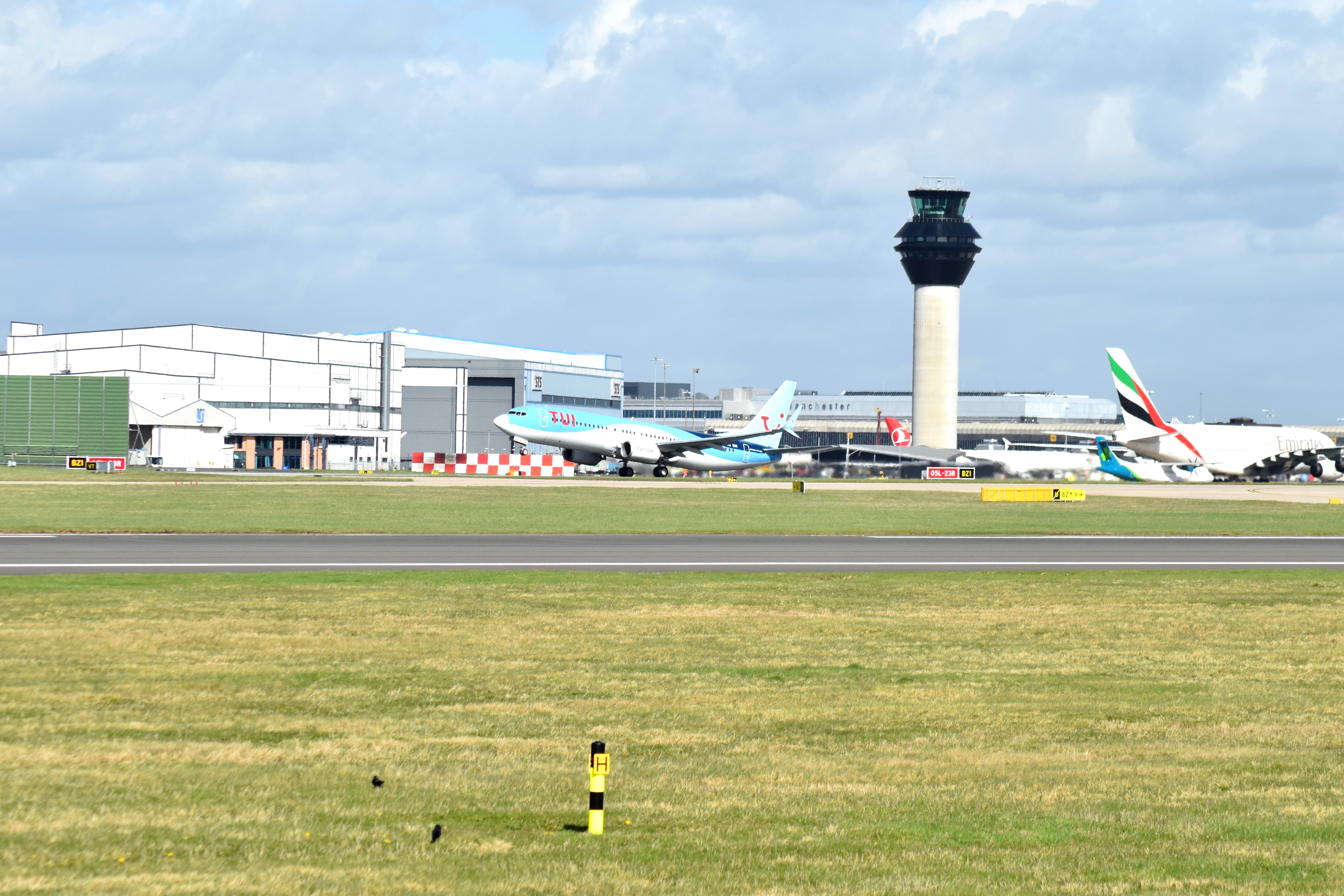 Image copyright Shutterstock

The figures cement Manchester Airport's status as the UK's global gateway in the North and show the continued appetite for global travel via the third biggest airport in the country.

It is the first time the number of monthly passengers through the airport has exceeded pre-pandemic levels – 13.5% up on the 2.5 million recorded in October 2019 – and has been driven by the popularity of travel to Dubai and, with the summer season ending, an increase in the popularity of city breaks to places like Amsterdam, Dublin and Paris.

The newly released data shows that in the last 12 months, Manchester Airport has now served more than 27.5 million passengers.

Over the course of the month almost every passenger – 99.3% - got through security in under 15 minutes and the vast majority got through in under five minutes.

The data comes following Manchester Airport's best summer ever, with a survey of 1,000 people showing 93% of passengers in July and August rated their experience of the airport as 'good', 'very good' or 'excellent'.

The news comes as work continues on the £1.3 billion Manchester Airport Transformation Programme, with the redevelopment of Terminal 2 in its second phase. Also, the airport confirmed that from this week, the first passengers at Manchester will experience new security scanners. In the future these scanners will mean passengers can bring larger amounts of liquid through security and will not have to remove things like laptops from their cabin baggage.

As part of a nationwide programme to introduce the new technology at UK airports, Manchester Airport is trialling the scanners on a small number of security lanes in Terminal 2. Passengers should prepare to come to the airport as they usually would – that means no change in the rules around liquids and cabin baggage – but those who pass through those lanes will experience new body scanners that will pinpoint any items of concern to security and speed up the process.

Manchester Airport Managing Director Chris Woodroofe said: "At Manchester Airport we're proud to connect the North to the world and this data shows just how important international travel is to people in our region.

"Whether you're heading for culture on the continent, a beach break in Barbados or business in New York, we have you covered with more flights to more destinations than any airport outside London.

"I'm really pleased to see passenger numbers recover beyond their pre-pandemic levels. But what's even more important to me is the fact that we're delivering a great service to all those who are passing through the airport, with 99.3% of our passengers queuing in security for under 15 minutes.

"That means our passengers can start their holidays at the airport – knowing that rather than in queues, they will get to spend their time enjoying the world class facilities in our departure lounges.

"We've achieved a huge amount to get to this point but we're not stopping here. We've got big plans for the future including the continued transformation of Terminal 2, which has now entered its second phase and will be complete in 2025, the introduction of a number of new routes for next year including Las Vegas and the announcement of a number of new food, drink and retail offerings in our terminals. We really do have an epic 18 months ahead of us."

The top 10 destinations from Manchester Airport in October were:
Dubai
Amsterdam
Tenerife
Dublin
Antalya
Palma de Mallorca
Alicante
Dalaman
Malaga
Paris Charles de Gaulle
Over the winter months, while the number of passengers passing through the airport is lower than the summer, the range of destinations you can fly to increases with the introduction of seasonal ski routes, our annual flights to Lapland to meet Father Christmas and more taking the total destinations available from Manchester above 200.

Work on the Manchester Airport Transformation Programme will complete in 2025, at which point the vast majority of passengers flying from the airport will use the new terminal and we will close Terminal 1.

A tender process for 27 new restaurants, cafes, bars, shops and more in Terminal 2 is ongoing and the successful bidders will be announced next year.

Manchester Airport has already announced a number of new routes for next year, including the return of direct flights to Las Vegas with Virgin Atlantic, which makes Manchester the only UK airport outside London to serve America's west coast. Further new routes will be announced over the coming months.