in Aerospace / Defence
Marshall Aerospace welcomes Austrian Ambassador
Marshall Aerospace recently hosted a visit by Dr Michael Zimmermann, the Ambassador of the Republic of Austria to the United Kingdom of Great Britain & Northern Ireland, at their Cambridge Airport site.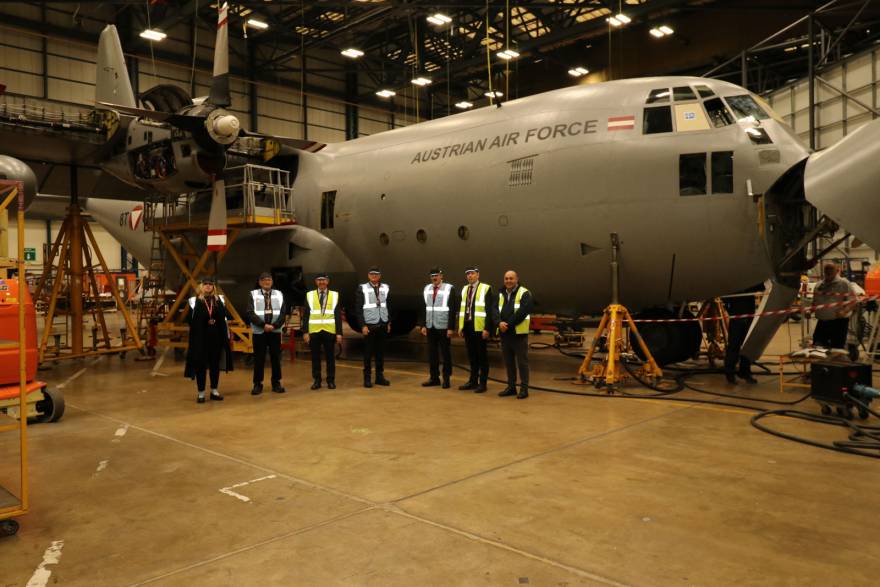 Image courtesy Marshall Aerospace

The Ambassador was accompanied by Colonel Wolfgang Weichselberge, Defence Attaché, alongside colleagues Ann-Stephanie Van der Kleyn, Roy Haigh and Toni Simonovski from the Austrian Embassy.

The company's guests were given an overview of various programmes within Marshall, before moving on to meet Marianne Bailey, C-130 Operations Director, Rob Cattrall, MRO Manager and Darren Cullingford, Hangar Manager, who took them on a tour of the aircraft they currently have in for maintenance with the company.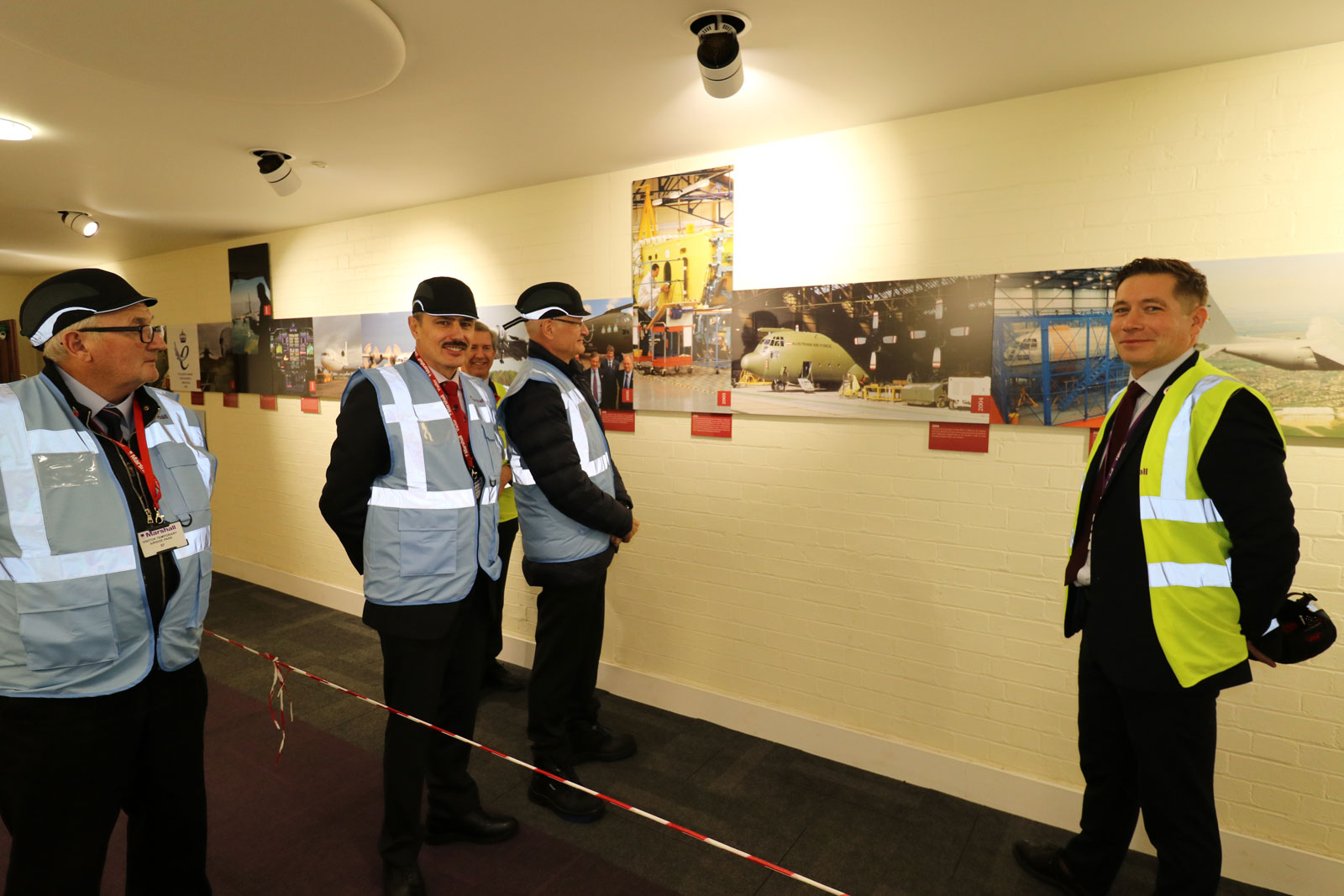 Duncan Eldridge, Managing Director of Marshall Aerospace accompanied the Ambassador and said: "It was a pleasure to meet the Ambassador and to be given the opportunity to show him what we do and the value we add.

"We also spoke to our counterparts in Austria via video link for a briefing on how they are using their aircraft. This helps us to consolidate our global position – customers like the Austrian Air Force will continue to be key for us, so I'm pleased we were able demonstrate the expertise we provide."