in Aerospace / Defence / Events
Marshall Skills Academy flies high at National Air and Space Camp 2023
The Marshall Skills Academy team was front and centre at this year's National Air and Space Camp, held at RAF Syerston in Nottinghamshire from August 20th through 26th.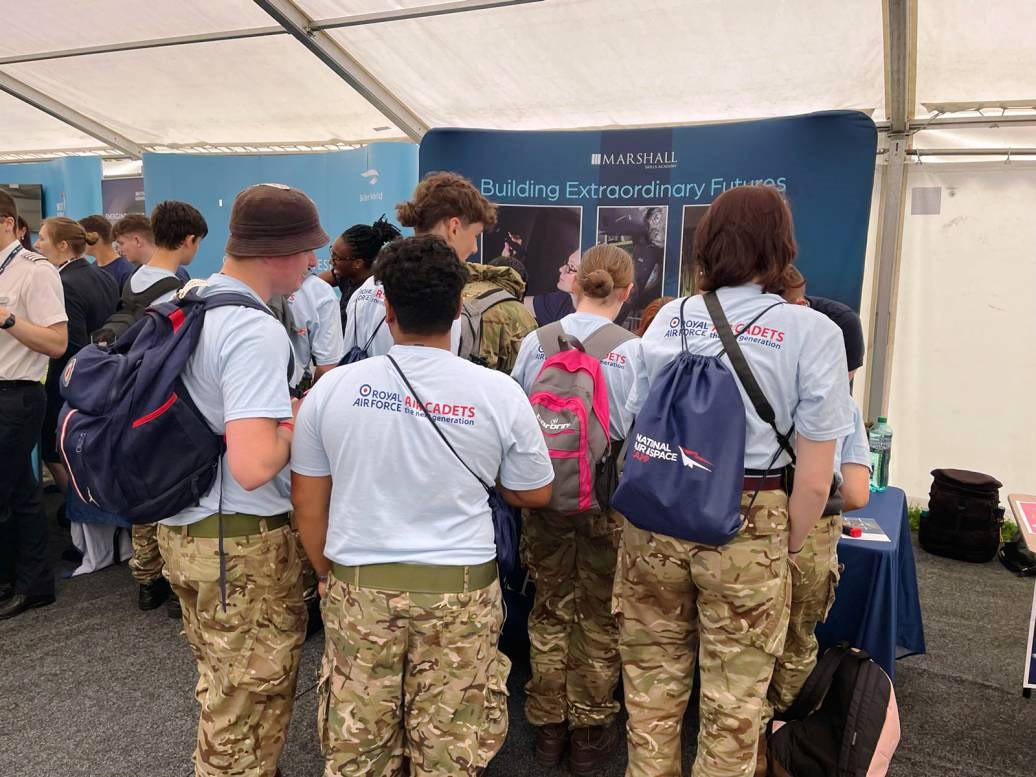 Image courtesy Marshall

Hosted by 2FTS (2 Flying Training School), this annual flagship training camp offers RAF Air Cadets a unique blend of specialist aviation, space, engineering and cyber training and experiences — making it the perfect place to engage with the next generation of aerospace aviation professionals.

The event is renowned for its commitment to delivering exceptional training opportunities and its strong collaboration with RAF stations and industry partners. This year was no exception, as Marshall Skills Academy joined more than 50 aerospace and aviation industry partners in showcasing the diverse and exciting careers available to the cadets who attended.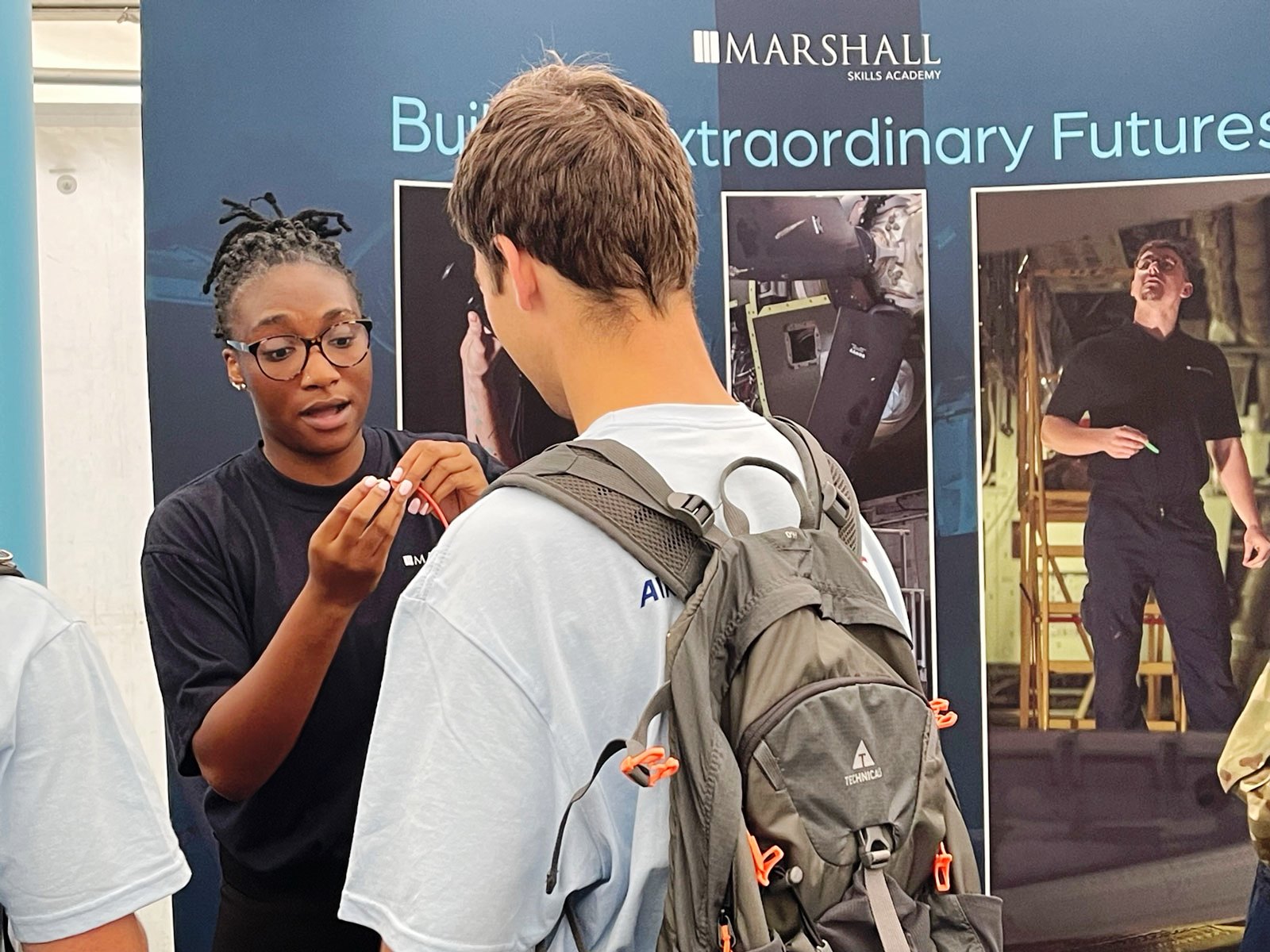 Over the course of seven exhilarating days, the 2023 event welcomed over 700 Air Cadets from across the country, providing a platform to delve into a plethora of activities, including specialised training sessions and invaluable opportunities to engage with industry professionals. For these young enthusiasts, it was a chance to explore different career paths, network with potential future employers and gain insights into the dynamic world of aviation and aerospace.

Marshall Skills Academy takes pride in its extraordinary apprenticeship programmes and the team was delighted to see its stand draw immense interest from the Air Cadets. The range of interactive activities of offer captured their imaginations and allowed them to delve into the world of aviation maintenance and engineering.

Beyond the educational aspects of the camp, attendees were treated to awe-inspiring air displays that featured some of the most iconic aircraft in the skies. From the roar of the Typhoon to the precision of the F35 and the timeless elegance of Spitfires, the Air Cadets were treated to a visual spectacle that left a lasting impression. Of course, no air show is complete without the mesmerising Red Arrows, whose breath-taking aerobatic manoeuvres filled the skies and left all in attendance feeling inspired to be part of our exciting industry.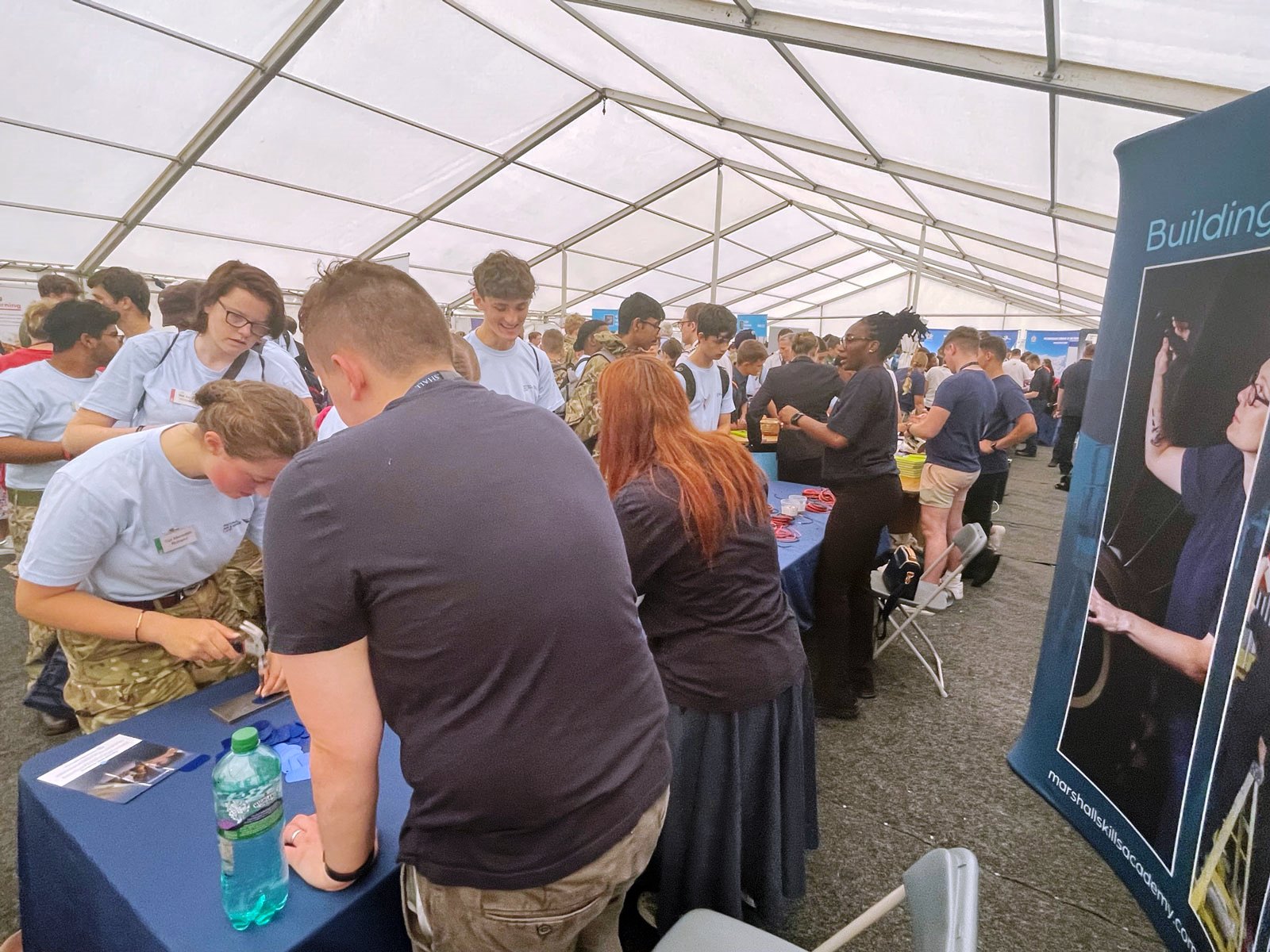 This event was a perfect reminder of the boundless possibilities that lie within the aviation and aerospace industries. Participating in the National Air and Space Camp 2023 again allowed Marshall Skills Academy to connect with young, aspiring professionals, share its expertise and inspire the next generation of talent.