in Security
Met uses facial recognition to identify prolific retail criminals
The Metropolitan Police have announced plans to use innovative facial recognition technology to identify London's most prolific retail offenders.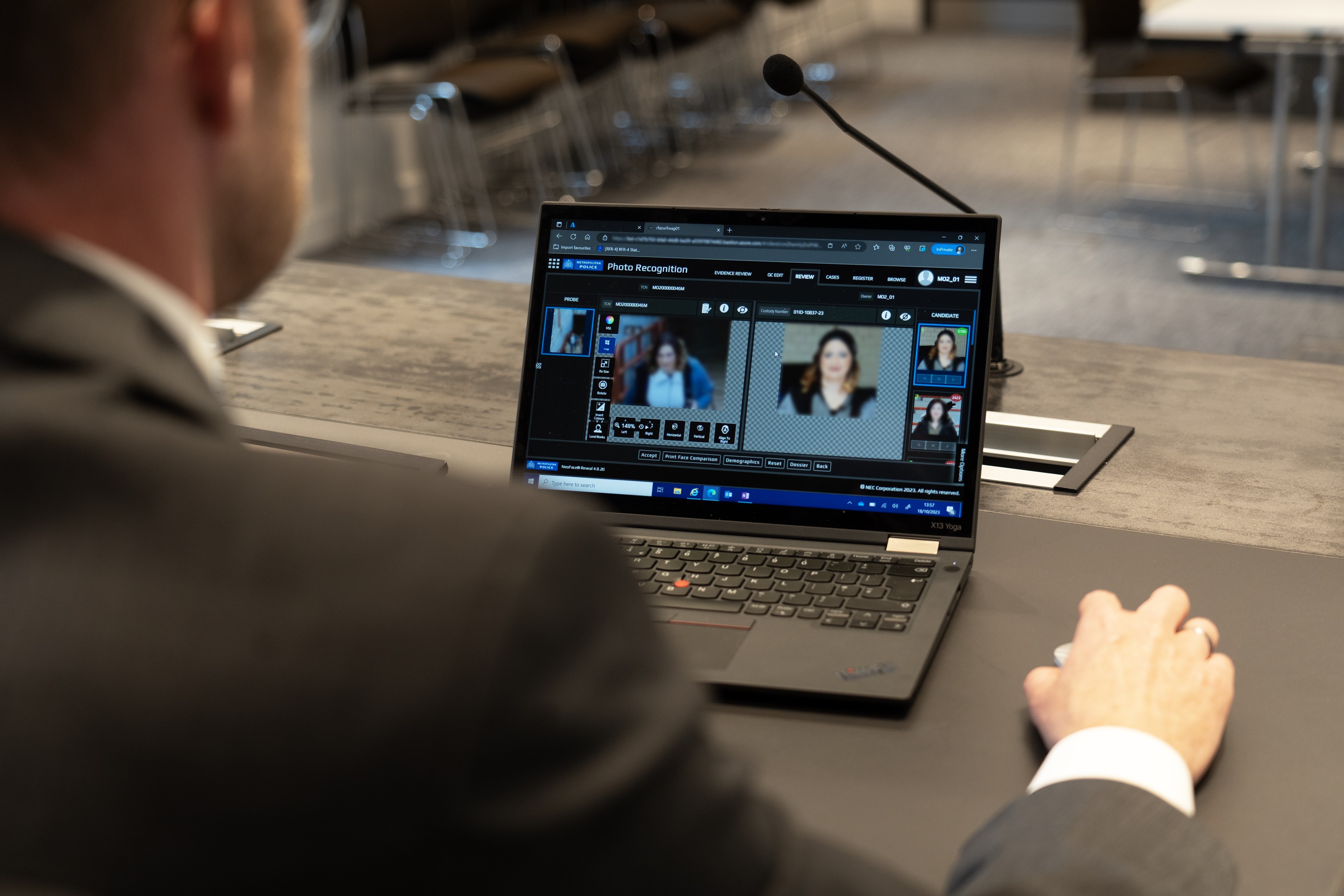 Image courtesy The Metropolitan Police

Retail crime is responsible for the loss of an estimated £1.9 billion in revenue in the UK each year. Alongside financial harm, more than 1,000 cases of abuse and violence against staff are reported annually.

With one in 10 Londoners working in retail, it is a crime type that impacts people across the city.

Over the last few months, the Met has been working closely with the retail sector to understand, more than ever before, the challenges they face (Ed: excuse the pun).

On Wednesday, Commissioner Sir Mark Rowley met with retail leaders to discuss how, together, they can increase the safety of frontline staff and reduce prolific offending.

He updated on a new joint protocol that sees the police joining forces with retailers to focus their combined efforts on targeting those causing the most harm.

At the end of September, the Met wrote to 12 leading London retailers asking them to send CCTV images of their top 30 most prolific - but unidentified - offenders.

A specialist team is now using facial recognition technology that maps facial features from the CCTV stills against images in our custody image database at a rapid pace, with any matches revealed in around 60 seconds.

Within a matter of days, 149 suspects had been identified from 302 CCTV stills. Some are wanted for more than one offence. Local officers will now work with the stores to build a case and track the suspects down.

Commissioner Sir Mark Rowley said: "We're working with shops across the capital to target and track down criminals in a way we never have before.

"We're pushing the boundaries and using innovation and technology to rapidly identify criminals.

"The results we've seen so far are game-changing. The use of facial recognition in this way could revolutionise how we investigate and solve crime.

"What's most powerful is what we've learned about those involved in this offending so far. It's clear the majority are career criminals involved in serious crime. This data and information helps us focus our efforts in an even more precise way than we originally anticipated.

"Through this tactic we're not only improving how we protect shops and support the business community, we're stepping further forward in identifying and tracking down serious criminals and protecting all of London's communities.

"The scale of business crime in London is huge. To be successful we have to be precise in our approach and this is a really promising step forward."

This initiative is the latest example of how the Met is taking a precise and technology-led approach to tackling the crimes that are impacting communities.

Earlier this year, the Met announced a targeted approach to tracking the most dangerous and predatory offenders of violence against women and girls (VAWG). The scale of VAWG offences across London means that to be successful, the police have to be precise.

This showed that the top 100 offenders in this category were responsible for a disproportionate amount of VAWG offences across the capital. It also revealed these key suspects had links to other offences, including weapons possession and street violence.

This approach has allowed the Met to target its tactics against those causing the most harm to Londoners. It is now exploring how it can apply the principles behind this not just against VAWG and retail crime but against all types of crime.

Just as the Met's VAWG work found that people suspected of one crime are very often already linked to other offences, its initial work dealing with retail criminals has shown the same.

Some of those suspected of the most repeat and sustained offending, have links to much wider, serious crime in London.

Every suspect that matched on its system has previously been arrested and taken into custody for crimes, including drug possession and supply, sexual offences, burglary, violence, firearms possession and more.

The facial recognition initiative is just one part of the Met's wider approach to supporting businesses across the capital. The Met have simplified how businesses can send it evidence of offending (including CCTV, images and statements), enabling officers to take faster and more effective action.

New targeted operations are also being delivered to stem the onward sale of stolen goods and over the coming months the Met will be speaking to local business across London to understand what more it can do.