in Aerospace
Nasmyth Henton awarded Nadcap NDT Merit Status
Nasmyth Henton has been awarded Nadcap Merit Status for its Non-Destructive Testing (NDT).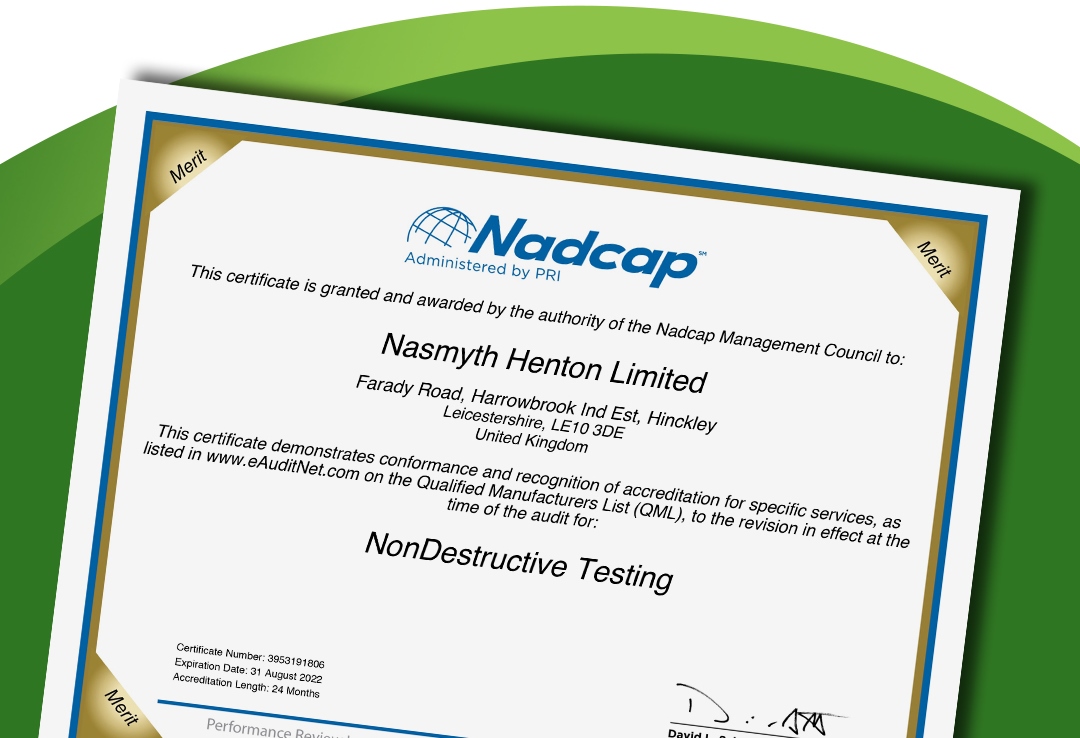 Image courtesy Nasmyth

With facilities in Leicestershire, Nasmyth Henton specialises in the production of large, complex, sectioned ring and prismatic components, typically in the 200mm to 2m range, used in the aerospace, space, oil & gas and other precision engineering sectors. The company has the expertise and capability to produce parts in aluminium, titanium, nimonic and satellite as well as other exotic and high temperature alloys.

Stephen Matthews, Quality Manager at Nasmyth Henton, commented: "The Nasmyth Henton team are pleased to achieve Nadcap Merit Status for Non-destructive Testing. Only the best companies in the global supply chain achieve Nadcap accreditation. Nadcap audits are a rigorous technical assessment of compliance to customer requirements and industry standards."

Nadcap is a leading worldwide cooperative programme of major companies designed to manage a cost-effective consensus approach to special processes and products and provide continual improvement within the aerospace industries. NDT is just one of the special processes that it includes in its scope of accreditation services.

Increasingly, companies will only sub-contract with Nadcap approved suppliers, as this is a globally recognised industry-wide standard.