in Aerospace / Events
Northern Ireland Schools Build a Plane displayed at Balmoral Show
The Northern Ireland Schools Build a Plane project is showing how far it has got during the Balmoral Show being held from 10th to 13th May 2023.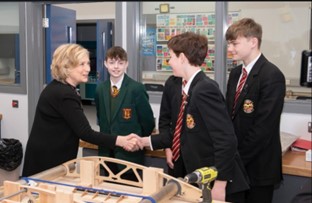 Courtesy Northern Ireland Schools Build a Plane

On display will be part of the wings and the fuselage of the aircraft, which have been built by pupils from Royal Belfast Academic Institute, St Mary's High School Limavady and Limavady High School.

The wings are being built by pupils from Limavady in the newly opened shared education campus. They recently displayed their work to Senator Hilary Clinton, when she visited the campus as part of the Good Friday Anniversary.

The fuselage is being built at the Ulster Aviation Societies' facilities at Maze Long Kesh by pupils from RBAI, seen here trying to fit an undercarriage bungee cord.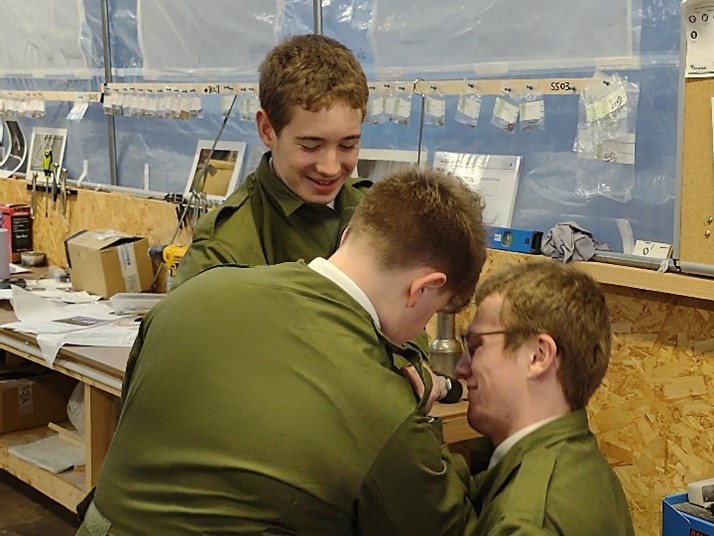 "It is wonderful seeing the young people really getting involved in building the plane and learning not just the skills of assembly but also understanding some of the technology behind how a plane flies," said John Irwin, Managing Director of Denroy, one of the industrial sponsors of the project, " The future of industry lies with our young people and projects like BAPNI will give them a real chance to be involved and develop skills which will help them as they grow," added John Irwin.

Charlie Jenkins, Trustee of The James Kane Foundation, one of the sponsors, said: "We're delighted to support the BAPNI project, which is developing the science, technology, engineering and mathematics skills of our young people. Allowing them to have this hands-on experience is so valuable to the future of the aerospace sector, an important part of Northern Ireland's industrial landscape. It's fantastic to see the progress made on the plane and see the positive impact this real learning opportunity is having on the young people involved."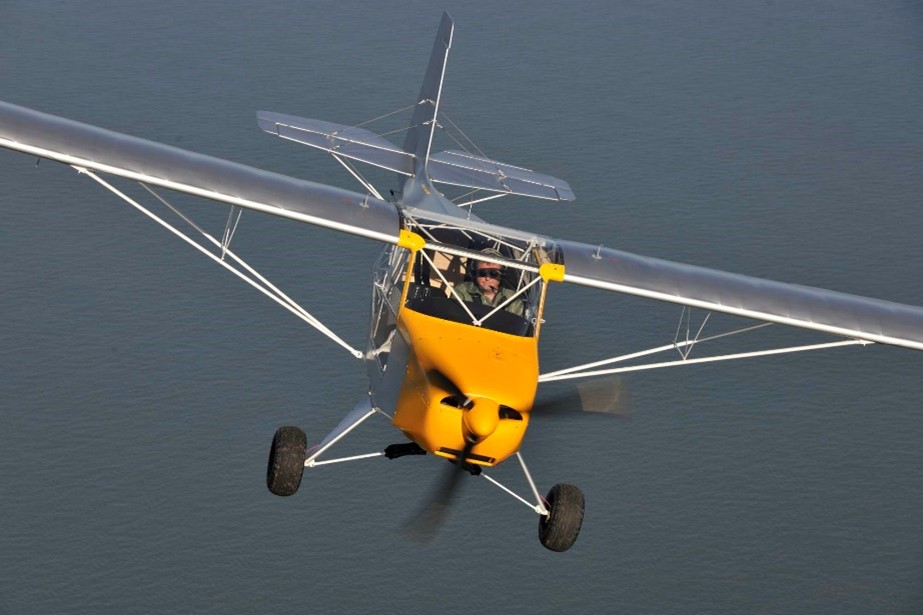 Under the expert guidance of members of the Ulster Aviation Society the young people are building a Sherwood Scout. This is a two seater, high wing monoplane, which has a tubular framework with the wings covered in a specially treated fabric. It is also fitted with all the required electronics such as navigation systems and radios with the programme due to complete in the summer of 2024.

In addition to learning about building the aircraft the students will be introduced to the Queen's University, Belfast, full motion simulator, be given an opportunity to fly their model in the simulator, assess how well it flies, and compare it to the actual flight characteristics of the full size aircraft.

The project is a joint venture with the Education Authority and is supported by industry including Boeing, Denroy, Bombardier, JW Kane, Collins Aerospace, Thales and Victrex. The programme is also supported by ADS, which has over 100 member companies in Northern Ireland.