in Aerospace / Defence / Security
ODU introduces express service
Bucking the market trend, ODU Connectors has introduced its ODU Express service to shorten supply times with fast shipping that ensures rapid worldwide availability of the company's standard products.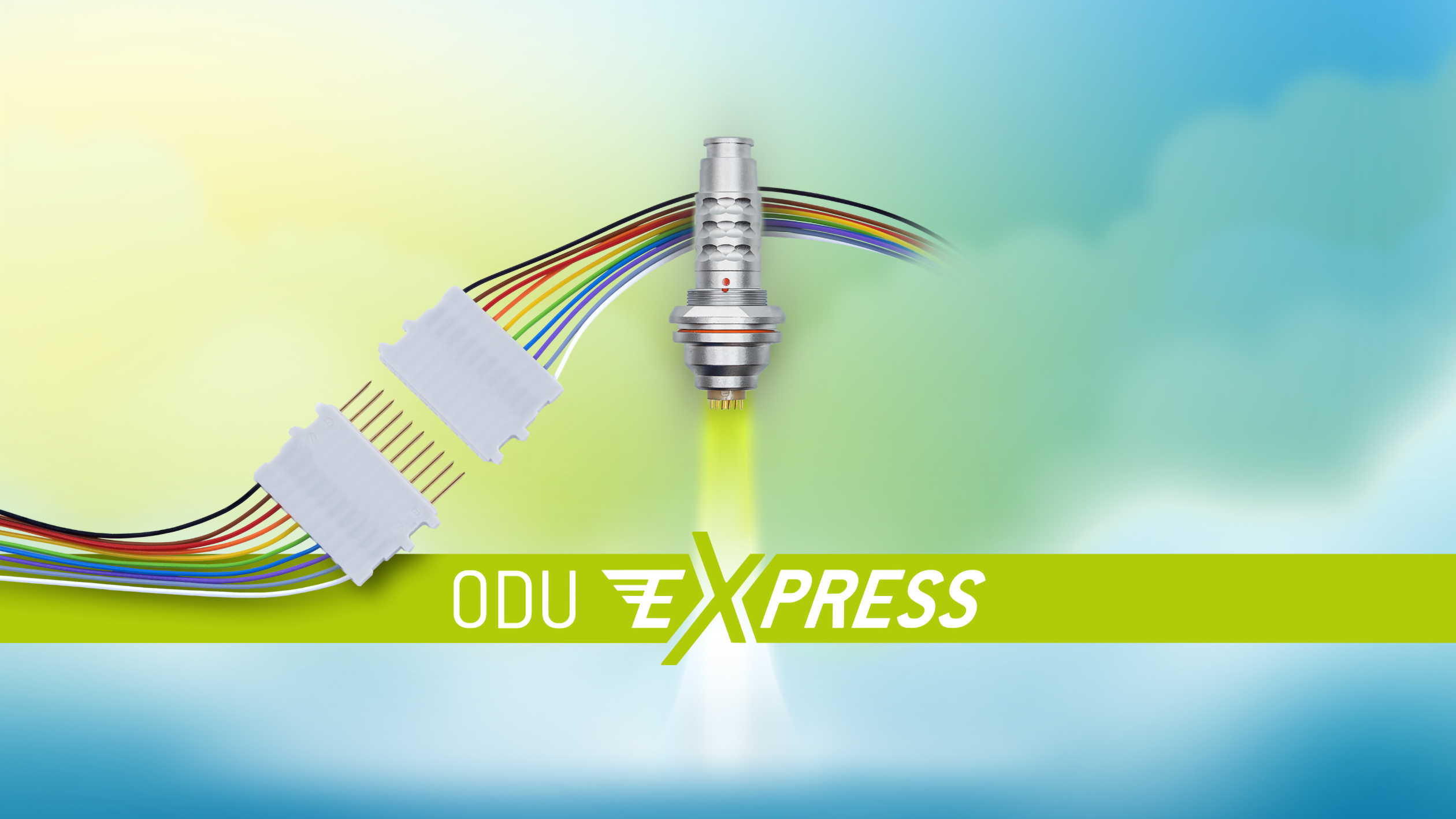 Image courtesy ODU

Within 15 days, ODU can ship up to 15 rectangular modular connectors (ODU-MAC) or up to 150 metal circular connectors (ODU MINI-SNAP / ODU AMC) to its customers worldwide.

The service belies the fact that most industries are currently experiencing supply bottlenecks and shortages of raw materials.

Vertical integration ensures delivery capability
Despite the prevailing supply situation trend, ODU has managed to significantly reduce the delivery times for its standard products. This is possible thanks to the company's extremely high level of vertically-integrated manufacturing, as well as its various production locations, which support each other worldwide.

ODU Express includes cable assembly
Express delivery is available for almost all modular connectors in the standard range, from manual connectors with housings, to connectors for automatic docking.

ODU's metal circular connectors are also available with express shipping.

Even complete cable assemblies incorporating standard connectors are available, with only slightly longer lead times.
The ODU Group is a specialist suppliers of connector systems and employs 2,500 people around the world. In addition to its company headquarters in Mühldorf a. Inn (Germany), it has an international distribution network, production and product development sites in Sibiu, Romania, Shanghai, China, Tijuana, Mexico and Camarillo, USA, whilst supplying via sales offices in China, Denmark, France, Germany, Hong Kong, Italy, Japan, Korea, Romania, Sweden, UK and the US and through numerous international sales partners.

ODU combines all relevant areas of expertise and key technologies, including design and development, machine tooling and special machine construction, injection, stamping, turning, surface technology, assembly and cable assembly, providing a reliable transmission of power, signals, data and media for a variety of demanding applications including military and security, plus test and measurement.