in Aerospace
Overview launches Miranda
Developer of high-precision positioning technology, Overview Ltd, has released Miranda, a new variant of their Servotorq series of direct drive, Integrated Servo Motors which deliver high positional accuracy with fast, smooth and silent motion.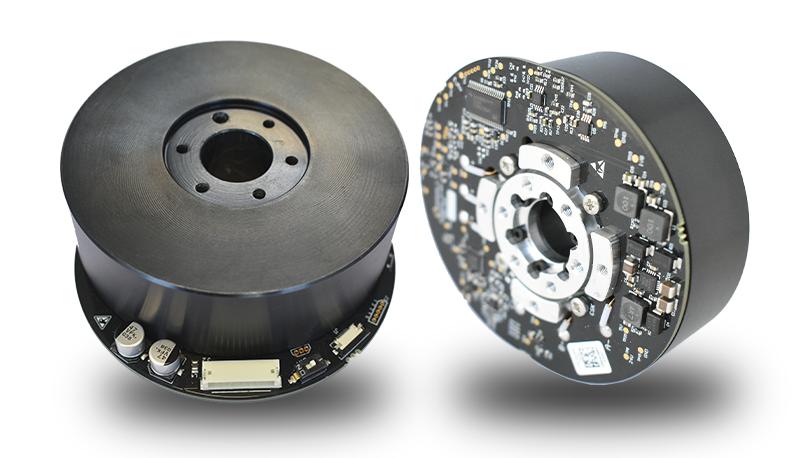 Image courtesy Overview

Miranda retains the innovative architecture that Servotorq is renowned for, combining highly efficient, in‐house designed BLDC motors, advanced controllers, high‐performance servos and precision rotary position encoders into perfectly integrated, direct‐drive packages, complete with I/O and communications interfacing.

With a wide dynamic speed range of between 0.05°/s and 720°/s, Miranda's integrated drive control electronics and software provide closed‐loop servo control, delivering position, velocity and acceleration control. Miranda also provides rapid and precise positional control, with 0.007 repeatability and zero‐backlash, advanced sensor technology. It is robust and reliable, supporting a
wide range of environmental conditions.

Developed to meet the evolving challenges of Overview's customers, Miranda fills a torque gap within the Servotorq family delivering a peak torque of 1Nm and continuous torque reaching 0.85Nm in typical applications.

Miranda's compact footprint and low power consumption offer integrators a compelling solution for simple installation and cost‐effective use in a range of applications including gimbals, PTZ mechanisms, robotics and many more.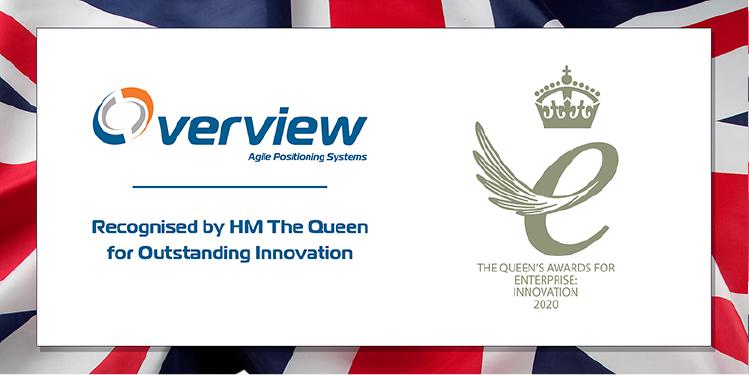 In April this year Overview was honoured with the prestigious Queen's Award for Enterprise in Innovation, in recognition of the Company's development of its state of the art, precision positioning technology.

Headquartered in Woking, Surrey, Overview designs, develops and manufactures market‐leading, Integrated Servo Motors that drive a wide range of sensor positioning applications including highperformance surveillance platforms, precision cameras, lasers and military sensor systems.

The award recognises the company's innovation in the development of its "Servotorq" positioning technology, a range of integrated, direct‐drive Servo motors that uniquely combine brushless DC motors, drive electronics, position encoding and advanced servo solutions into a compact package, capable of ultra‐precise, ultra‐smooth and silent motion. Using Servotorq, Overview and its
customers can solve complex positioning challenges faster and with lower development and production costs than ever before. Servotorq motors have been deployed in numerous markets worldwide, including CCTV, broadcast video, video conferencing security and defence.

Overview's CEO Graham Jones said the award was a tremendous honour and represented a major landmark in the company's 34‐year history. "As an organisation who invests heavily in research and development, we are thrilled to be recognised for innovation at this level. The Queen's Award is testimony to the dedication and talent of our entire team as well as their pursuit of the very best in continuous product innovation" he said.

Now in its 54th year, The Queen's Award for Enterprise is widely recognised as being the UK's highest accolade for business. The awards are recognised globally as a mark of excellence and are given to forward‐thinking UK businesses who demonstrate strong commercial success through innovative products or services.