in Defence / Security
Oxford Brookes launches new defence and security research centre
Oxford Brookes University has launched a new research centre - Defence and Security at Oxford Brookes University (DASOBU) - which it has established with the aim of becoming a leading centre of excellence for research and knowledge exchange.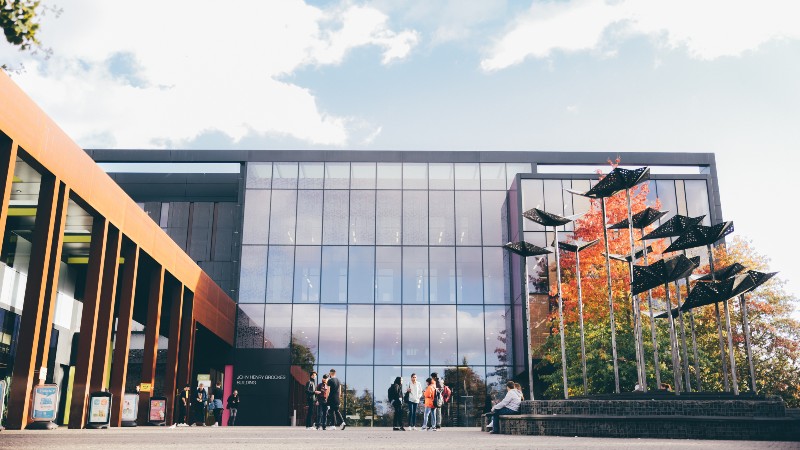 Image courtesy Oxford Brookes

The centre will bring together Government, industry and academia to analyse and tackle real world problems, including integration, inclusiveness and integrity within the defence and security sector, and hybrid warfare threats such as cyber-attacks and circulation of disinformation in the public domain.

DASOBU was launched on 25th October at an event at the Royal United Services Institute (RUSI), the UK's leading defence and security think tank, based in central London. More than 150 members of the UK Armed Forces and representatives from NATO attended the launch, which was part of a symposium on Reservists and the Armed Forces, for which Oxford Brookes was the academic partner.

Professor Vince Connelly, Professor & Programme Lead for Psychology at Oxford Brookes, and core team member of DASOBU, co-ordinated the academic input to the event.

He said: "This event provided an ideal platform to show how academic input can help the Armed Forces tackle some of their big issues today, and the launch of DASOBU will put Oxford Brookes firmly on the map with our key partners going forward."

Karl Kjelstrup-Johnson, a Programme Lead in the Faculty of Technology, Design and Environment at Oxford Brookes and Director of DASOBU, said: "We're entering a new era of collaborative research, one that directly addresses the security challenges of our time. We aim to drive innovation that is not only cutting-edge but also practically relevant.

"The establishment of DASOBU marks a significant step towards Oxford Brookes' goal of becoming a centre of excellence in defence and security research, setting a new standard for capability delivery, and impactful innovation in the domain.

"Oxford Brookes already has leading expertise in matters such as artificial intelligence, psychology and cyber security. DASOBU will bring together these experts to conduct applied research and offer knowledge exchange with a focus on responding to and offering solutions to current and emerging threats identified by the Government and its allies."

Paul O'Neil, Director of Military Sciences at RUSI, stated: "It was a pleasure to be working with Oxford Brookes as our academic partner for this symposium given their understanding of the Reserves and the issues facing them."

Major General Marc Overton, Assistant Chief of Defence Staff at the MOD, said: "Oxford Brookes' involvement contributed greatly to the success and impact of this important event."

State-of-the-art technology to assist with research
DASOBU consists of five core team members, as well as the Director, but will also be able to draw on expertise from across Oxford Brookes for specific research projects.

The centre has been funded by the University's Directorate of Research Innovation and Enterprise, and the Technology, Design and Environment Faculty.

The centre will be based in a brand new development at the University's Headington Hill campus, currently under construction, and due to be completed for the 2024/25 academic year.

Researchers will have access to state-of-the-art technology including a robotics laboratory and Virtual Reality Cave, an immersive 3D experience that can be used to bring computer data to life.

Oxford Brookes launched DASOBU having worked on several projects with the Accelerated Capability Environment (ACE), a Home Office innovation unit that addresses public safety and security challenges. In addition, Oxford Brookes has registered with the Joint Supply Chain Accreditation Register (JOSCAR), an accreditation system used by organisations operating in the defence and security sectors.