in Aerospace / Defence / Security
Oxley Group supports frontline workers with PPE manufacture
Oxley Group has responded to the Covid-19 crisis by designing and manufacturing vital PPE to support frontline health workers in the NHS and the care sector.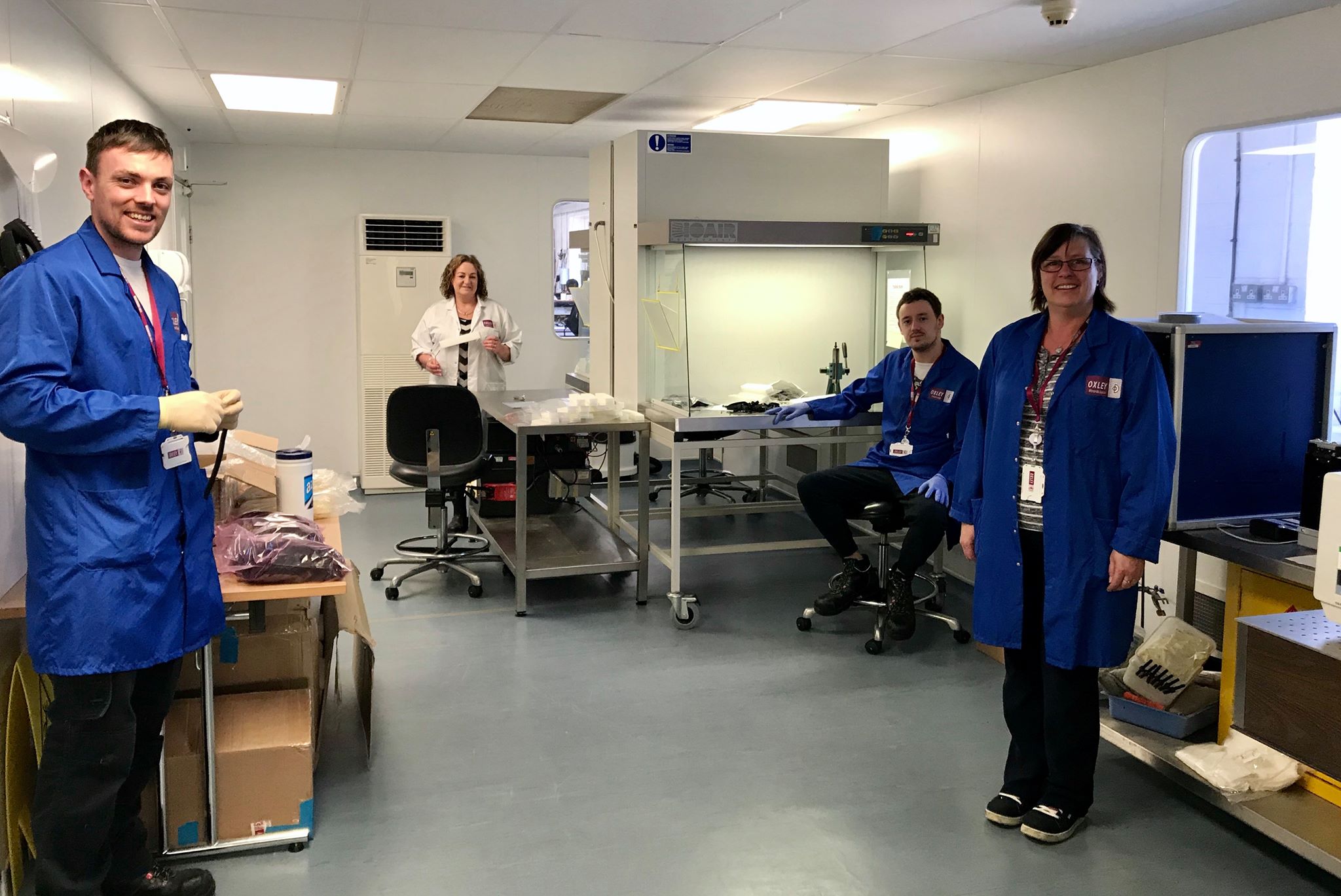 Above: Oxley Face Protector manufacturing area.
Images courtesy Oxley Group

The team, based in Ulverston, Cumbria usually manufactures high specification LED lighting, EMI filters and electronic components for leading aerospace and defence customers around the world.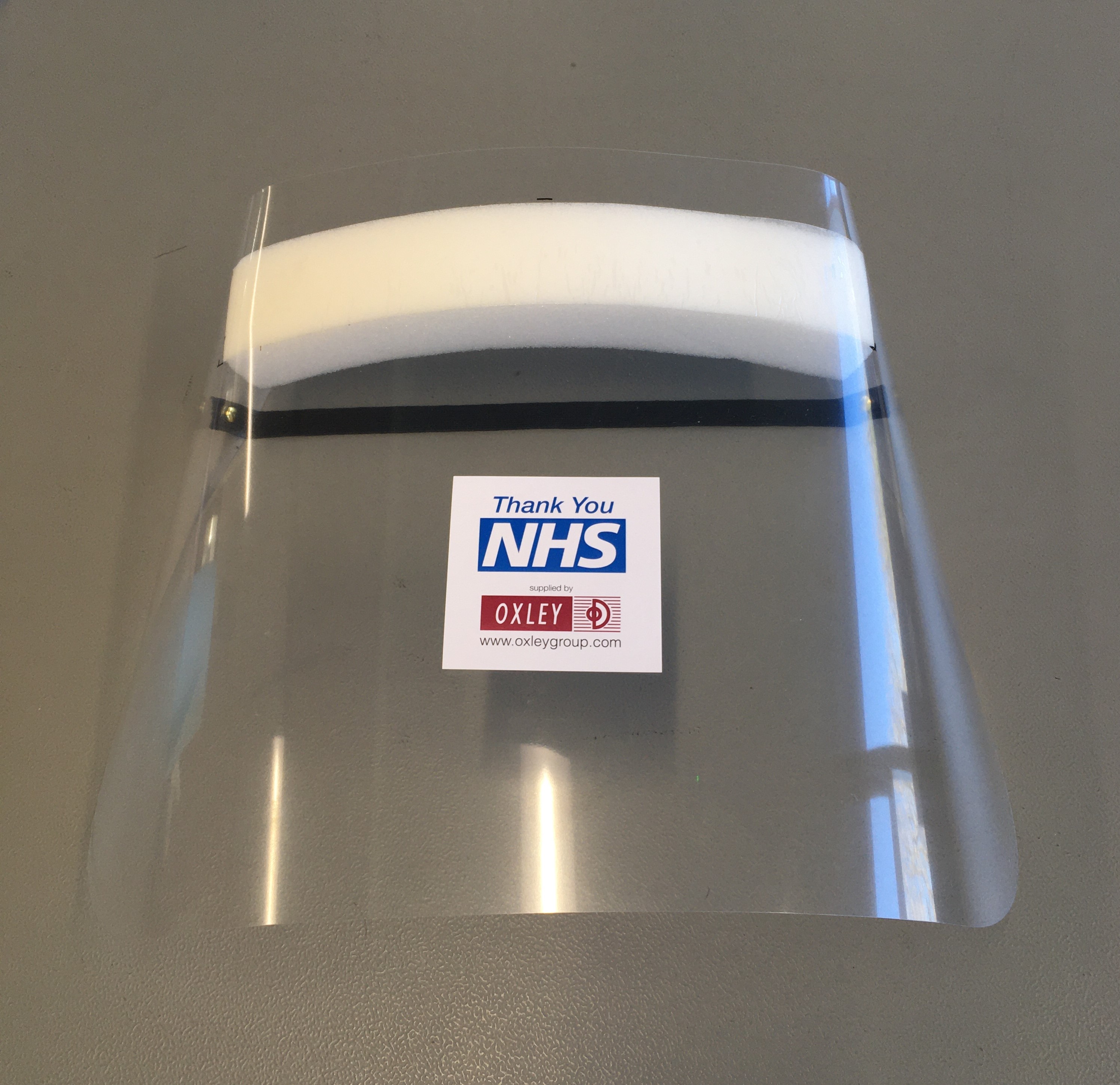 However following a request for support from a local NHS team, they have designed a face protection visor and created an assembly line to produce thousands of products for front line workers.

Marketing Manager, Jayne Moorby explained the Oxley response: "Following the urgent request, our design team set out to create a face visor with a simple design focusing on wearer comfort and rapid manufacturing to ensure we could get products out to the front line very quickly. Sourcing was a challenge as there is a global shortage of some materials due to high PPE demand.

"We created a prototype in regular dialogue with our NHS contacts to ensure this met their requirements. Our Ulverston production team set up a dedicated facility, the whole on‐site team will work in shifts (following Government guidelines) to produce the visors at a rate of 800 per week.

"Our first batches leave the factory today and will be supplied into the local NHS as well as to care homes and hospices across Cumbria and Lancashire on a free of charge basis."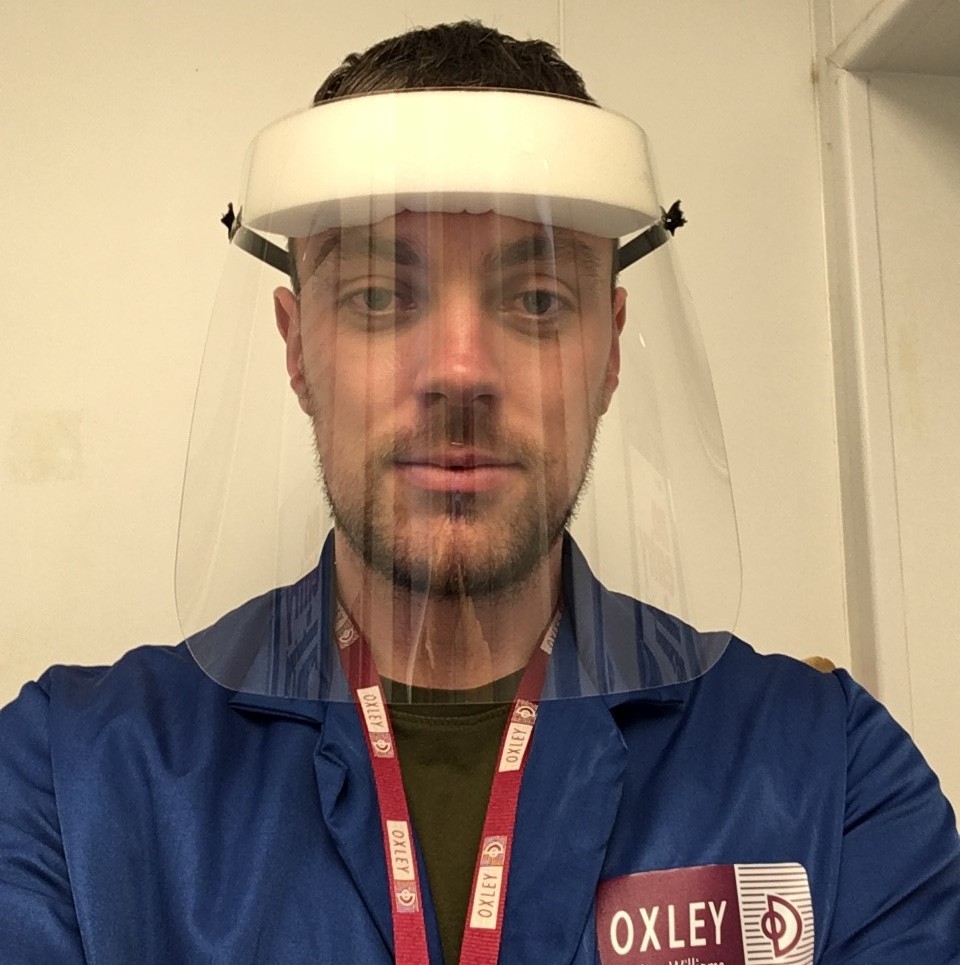 Supervisor Liam Williams set up the assembly facility on site. He said: "It has been a pleasure to be part of this project and to give my support, to know where the final product is going to be used gives us a great feeling as we know it will benefit the NHS heroes. Our shift system ensures that everyone can share in the achievement and be a part of making this happen."

Oxley CEO, Darren Cavan is proud of the whole team effort, adding: "Oxley has been in Ulverston for almost 80 years, we are committed to supporting the local community. We have all been impacted by this crisis and we're all very grateful to the health care workers doing so much to keep us all safe and well.

"When we were approached with this problem, we were committed to find a solution and deliver products quickly. Oxley has innovation and creativity at its heart, flexibility and the ability to respond to changing circumstances are also key values. Leading edge design and excellent quality are second nature to us as we operate in the highly demanding aerospace and defence sector.

"In manufacturing these visors, the safety of our team is also very important to us. We have acted very quickly implementing changes across the whole Oxley site to ensure that we are following Government advice on social distancing and working safely."

The Oxley team is currently in discussions with a consortium of other advanced manufacturing businesses from across Cumbria to upscale production of the face visor.

In addition, Oxley has also repurposed over 6,000 items of onsite PPE, this has been delivered straight into the local NHS for immediate use. The Group is also looking at the potential of supplying ventilator components and area actively engaged in other Covid technology challenges that their world leading designers and engineers may be able to solve.

Headquartered in Ulverston, Cumbria, Oxley Group is a world‐class designer and manufacturer of LED lighting, night vision solutions and electronic components. The range includes EMC filters, LED indicator lamps and interconnect products; all designed for challenging military and aerospace applications. Oxley offers comprehensive design, manufacturing and test facilities through Oxley Developments in the UK and Oxley Incorporated in the USA.

Oxley is renowned for expertise in new product development and the Group invests heavily in R&D to deliver innovative solutions and works on prestigious programmes with major aerospace & defence companies across the globe including Boeing, Sikorsky, General Dynamics, Gulfstream, Lockheed Martin, Saab, Airbus and KAI.