in Defence / Security
Plymouth Naval base helps produce masks for local NHS
Sailors and dockyard workers in Plymouth are working around the clock to meet the unprecedented demand for face masks from the NHS.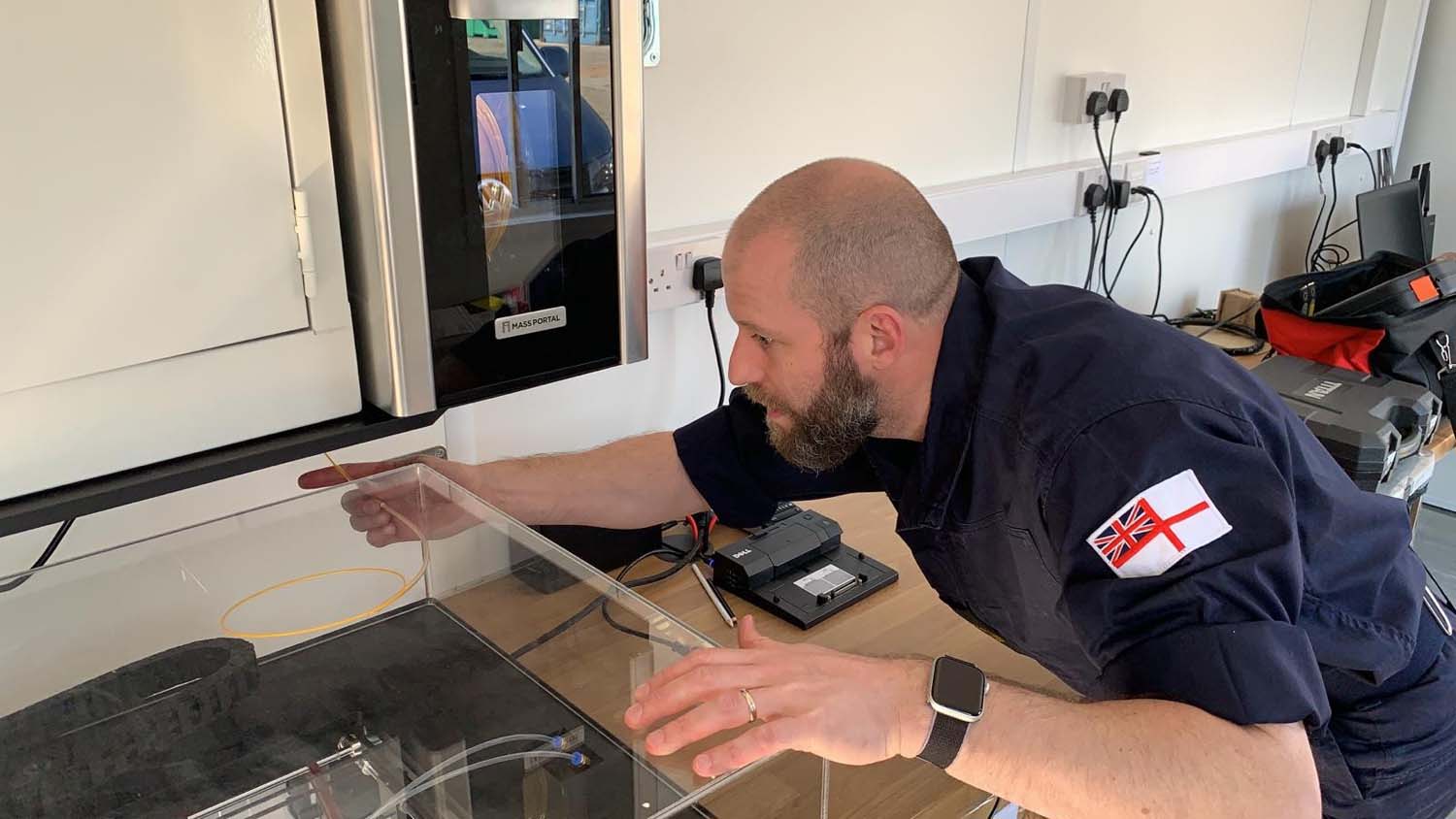 Above: Chief Petty Officer Gareth Chilcott checking the 3D printer output.
Courtesy Royal Navy

They have joined a city-wide effort involving the university, colleges, Plymouth Science Park and individual tech enthusiasts, harnessing 3D printing technology to produce components for face shields.

Specialist workshops with 3D printers in Devonport Dockyard are running 24/7 to produce the vitally-needed protective equipment as part of the military response to the pandemic.

The Royal Naval Reserve maintains a transportable workshop with three 3D printers which were introduced last year and are designed to support the Fleet's operations around the globe.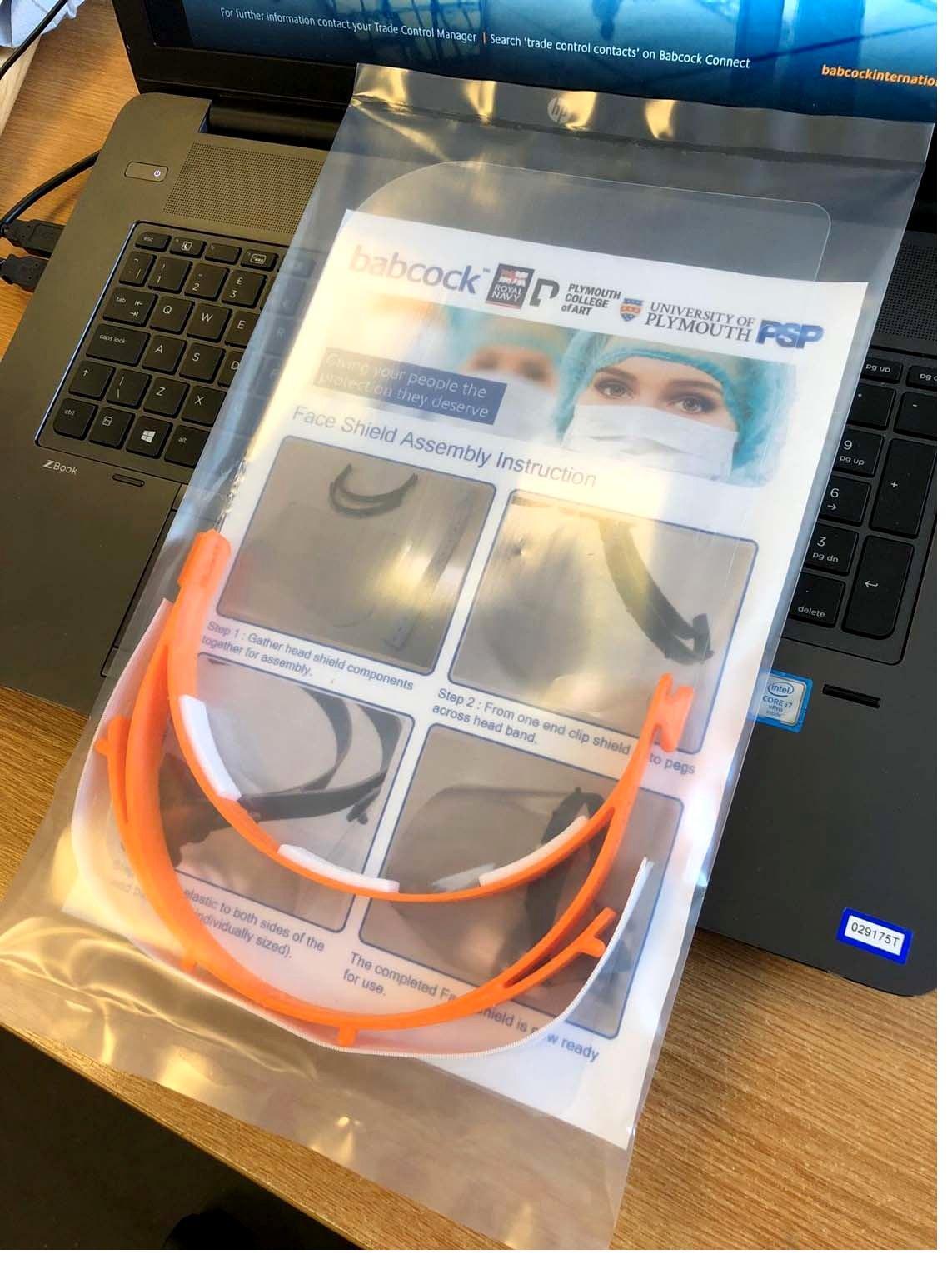 For the past fortnight, engineers Chief Petty Officer Gareth Chilcott and Leading Engineering Technician Ben 'Axel' Foley – who work in the dockyard for defence firm Babcock Marine by day and volunteer as reservists with Plymouth unit HMS Vivid – have been producing face visor headbands for the masks.

"During this unprecedented time we really feel that the whole country is pulling together and we all owe great gratitude to all NHS and care workers and it's been a privilege to be able to do our little bit," said Ben.

"We may only be able to manufacture relatively small quantities compared to others within the consortium, but looking at the bigger picture I think every single face shield that is delivered will make a difference."

The pair faced challenges including programming the printer to ensure the best product and preventing the small workshop overheating with the machines running continuously.

Now they've been overcome, they're hoping to produce around 100 headbands by this weekend.

Other workshops – at the RN Defiance engineering complex and Babcock Marine sites – are also generating parts across the base.

Gareth added: "To be asked to use this facility to produce something of great importance during this unprecedented time has been a great honour.

"The initial set up with the teething problems we encountered did initially leave me wondering if we would be able to make a fit-for-use end product, but the input from all of the team has ensured we have been able to turn that doubt around and successfully print the PPE visor frames."

Once printed, the parts are assembled with components produced elsewhere in Plymouth by Babcock to make a complete face shield, which is then delivered to the NHS.

"This is a critical time for the country as a whole, and for the NHS in particular. Together the consortium have been able to react quickly, using our experience to deliver innovative solutions, and we're delighted to be able to work with the community to support the NHS to save lives," said Mike Homer, Babcock Managing Director at Devonport.