in Aerospace
PM roadmap for easing lockdown restrictions offers hope for aerospace and aviation
PM Boris Johnson has announced the government's roadmap to cautiously ease lockdown restrictions in England, offering some hope that - together with the vaccination programme - the aviation and aerospace sectors can hopefully look towards the start of what will undoubtedly be a long recovery process.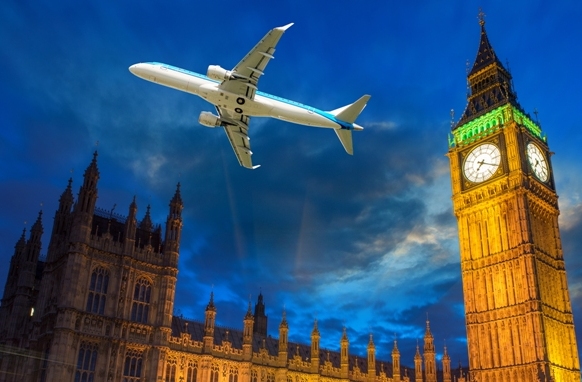 Image copyright Shutterstock

Commenting on the UK Government's plan for bringing England out of lockdown, ADS Chief Executive Paul Everitt said: "While vaccination programmes in the UK and internationally offer hope for the future, our aviation and aerospace industries face a long haul to full recovery.

"These sectors are among the most impacted by the crisis. Many companies are in urgent need of support to survive until passengers are able to return to international business and leisure travel.

"Aviation is vital to re-establishing the international connections the UK needs to secure a return to growth. Industry welcomes the opportunity to contribute to the work of the reconstituted travel taskforce, which I urge to bring forward its report into the resumption of travel as quickly as possible."

Airport Operators Association Chief Executive Karen Dee said: "The Prime Minister's recognition of aviation's important economic role, in particular for businesses that rely on access to international markets or visitors to the UK, was welcome.

"Airports look forward to working with the successor to the Global Travel Taskforce to ensure we have a robust system in place to safely restart international aviation. We will be able to build on the significant work already undertaken by the aviation industry on possible scenarios for reopening.

"It is of vital importance that the UK Government includes the devolved governments in this work. A divergent approach in the four UK nations will undermine airports' abilities to attract airlines to reopen routes, undermine public confidence in the new system and thus harm the overall recovery of our sector.

"The UK Government has stated that international travel restrictions will not ease before 17 May. As the worst-hit economic sector in 2020, this will ensure we will also be the worst-hit sector of 2021. The UK and devolved governments must set out sector-specific support to help ensure there are viable airports to be able to restart."


The roadmap can be found in full here .