in Aerospace
Produmax joins forces with ASG Group
Bradford based aerospace manufacturer, Produmax, has announced its integration with ASG Group, based in Manchester, UK.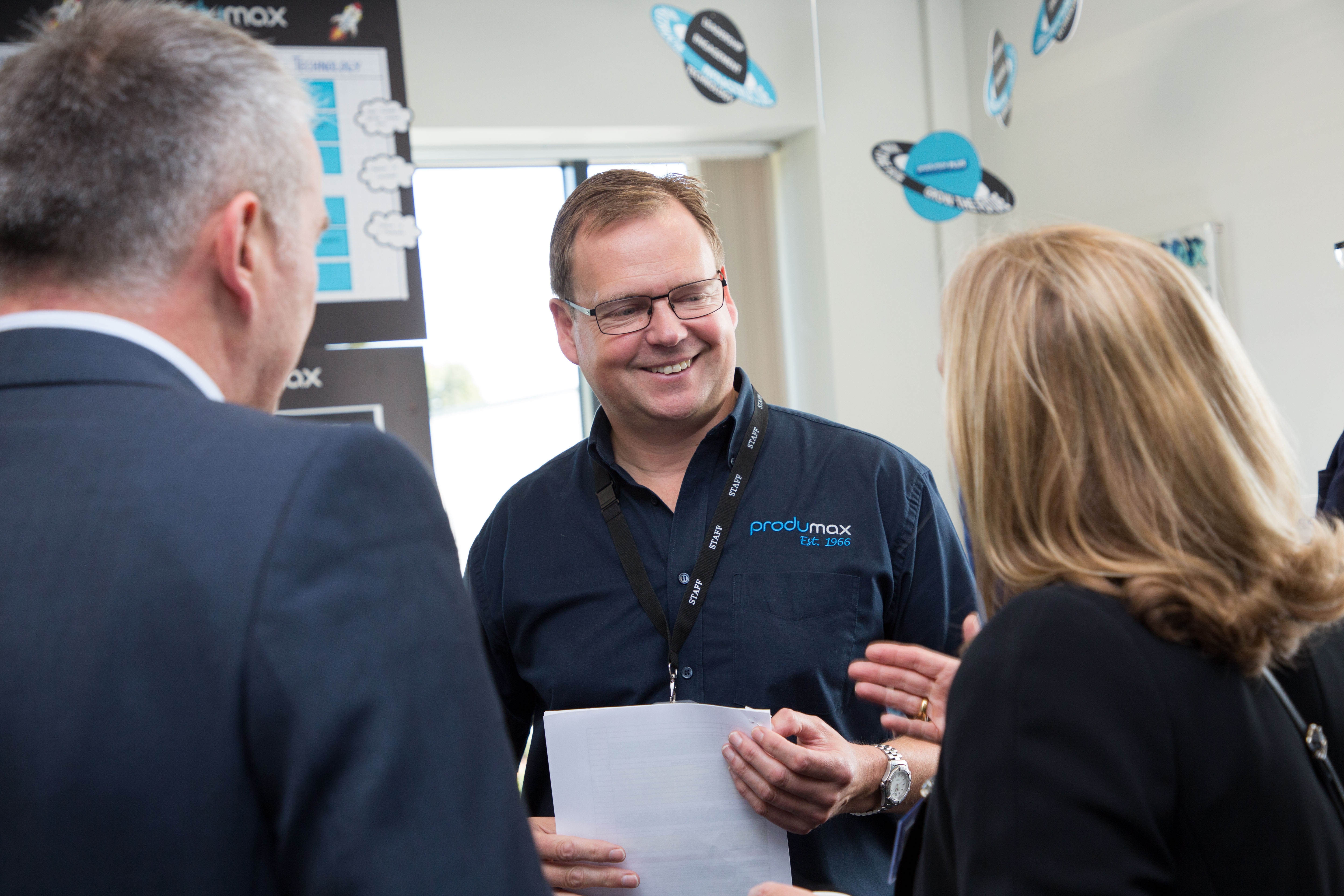 Above: Jeremy Ridyard making the announcement.
Courtesy Produmax

Founded in 1966, Produmax now specialises in the production of flight control aerospace assemblies for leading aircraft manufacturers, including Boeing, Airbus, Moog, Eaton, Spirit, Collins and Bombardier. ASG Group are a fast-growing global aerospace manufacturing conglomerate with nine locations across the UK, Germany and India led by Managing Director Simon Weston.

Produmax employs around 90 people and has worked at the forefront of aerospace manufacturing for the past 25 years, led by Jeremy and Mandy Ridyard. Their commitment to culture change and innovation has been a driving force behind the company's success. With a team of skilled engineers and an average age of less than 35, they have transformed the company through digitisation, automation and a pipeline of talent.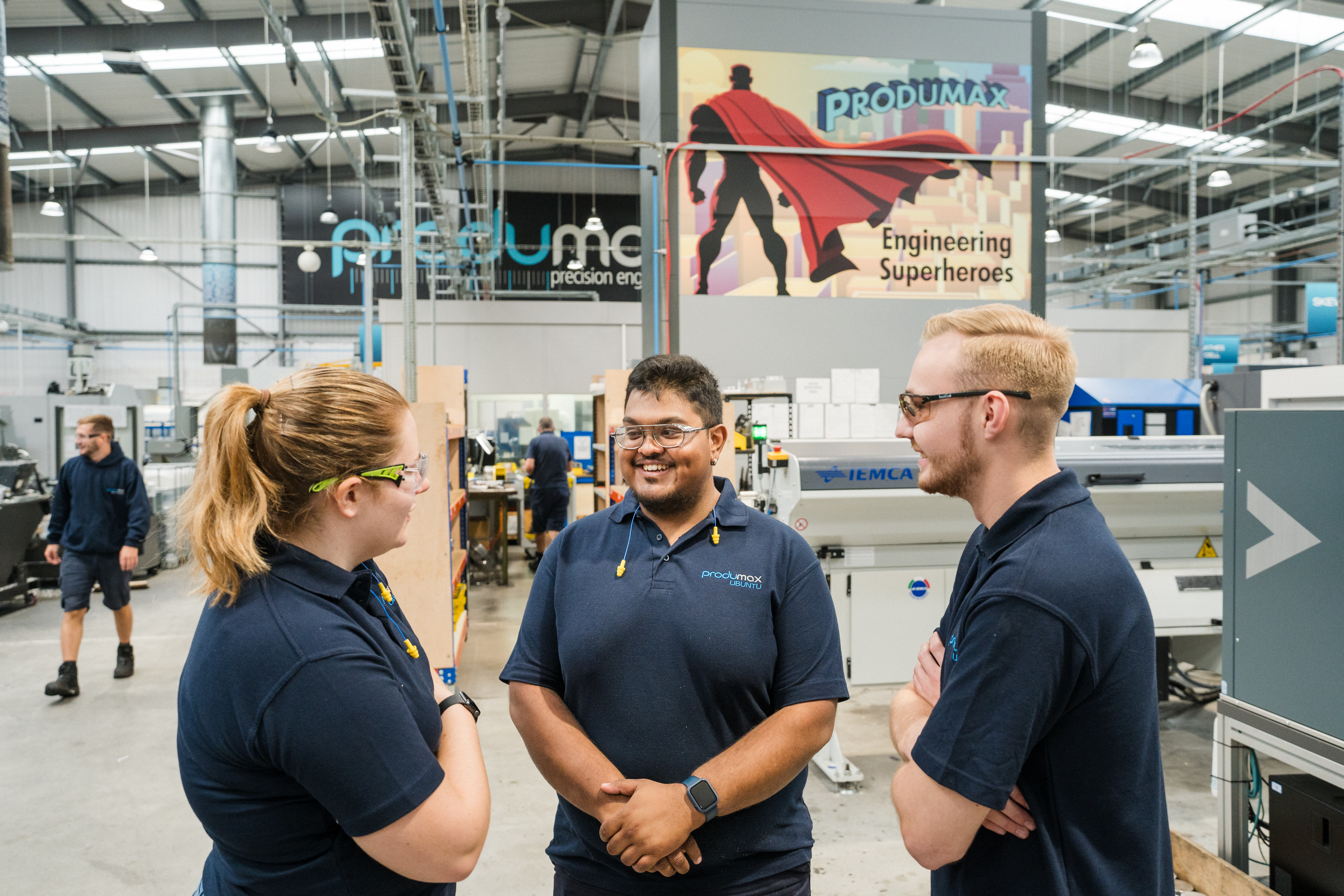 Jeremy Ridyard said: "We have been on a remarkable journey for over two decades and this partnership allows us to further expand our reach and impact in the aerospace industry. ASG Group's value of engineering excellence align perfectly with ours and together we are well-equipped to take on new opportunities. Our goal together, is to drive this business to in excess of £20 million over the next five years."

Mandy Ridyard added: "Our people, have always been our greatest asset. This merger means we can offer even more exciting career prospects, whilst continuing to focus on diversity and empowerment in our workplace. We remain committed to nurturing and developing talent. Working together makes so much sense to take advantage of the opportunities the aerospace industry now presents"

ASG Group Managing Director Simon Weston continued: "The addition of Produmax to the ASG Group is a significant step towards our goal of becoming a global leader in aerospace manufacturing. We are impressed with Produmax's relentless pursuit of excellence and their strong commitment to UK manufacturing. Together, we will leverage our strengths to deliver the exciting new work already won by Produmax and to work together across the group to win more"

ASG Group, with its global footprint, now employs approximately 450 people, with an annual turnover exceeding $70 million. Produmax, as a key player in the group, specialises in the manufacture of flight control assemblies for a range of aircraft. Serving major customers including Boeing, Airbus, Eaton, Spirit, Collins and Bombardier, they are renowned for their innovative approach to manufacturing and their dedication to upskilling their workforce, particularly through their apprenticeship and degree programs.

This partnership between Produmax and ASG Group is based on shared values and a mutual commitment to the growth of British manufacturing. It represents a unique blend of organisations that bring distinct strengths to the table and share a vision for the future. Together, they will continue to shape the future of aerospace manufacturing whilst maintaining a strong focus on empowering their workforce.