in Aerospace / Defence
QinetiQ wins aerospace & defence category in Britain's Most Admired 2021
QinetiQ Group has been proclaimed Britain's top defence company in Britain's Most Admired Companies 2021 study.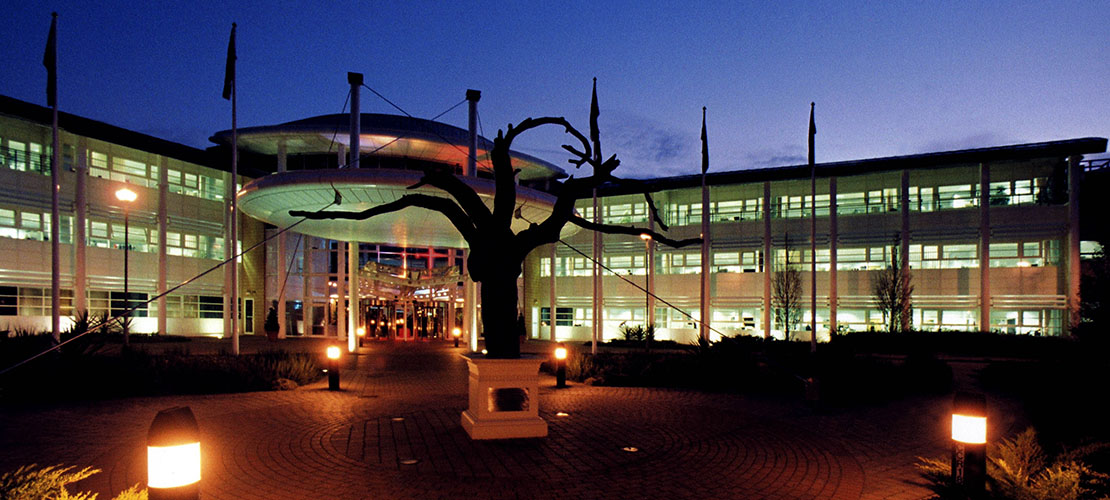 Above: QinetiQ is based at the Cody Technology Park at Farnborough.
Courtesy QinetiQ

QinetiQ Group also placed first in its sector in eight of the study's criteria, including: Quality of Products and Services, Ability to Attract, Develop & Retain Top Talent, Capacity to Innovate, Effective use of Corporate Assets, Inspirational Leadership, Competitiveness, Effective Corporate Governance and Commitment to Diversity, Equity & Inclusion.

Established in 1990, Britain's Most Admired Companies is the UK's longest running annual survey of corporate reputation. The competition is unique in that the winners are voted by 300 board representatives, analysts and City commentators.

QinetiQ Group came joint 48th out of 280 leading British companies across 27 sectors.
Second in the aerospace & defence sector is BAE Systems, followed by Chemring Group in third place. Other 'most admired' companies in the sector are Meggitt, Rolls-Royce, Smiths Group, Babcock International, Cobham, Ultra Electronics and Senior.

Below are the winners for the 13 key criteria based on their scores.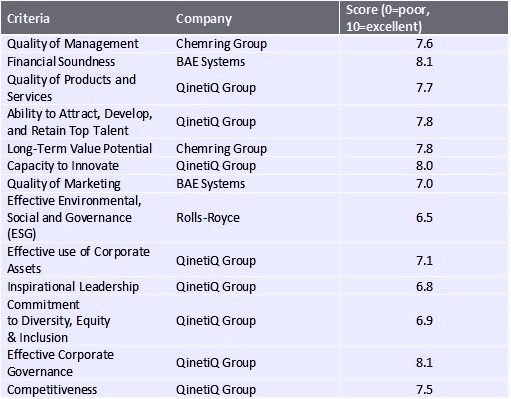 Britain's Most Admired company this year is global advisory, design, planning & engineering firm, Arup.