in Security / Events
Quantum Showcase to advance UK's £2.5bn Quantum Strategy
At the UK National Quantum Technologies Showcase taking place in London today, UK Science Minister George Freeman will set out how the government is continuing with its vision to become a quantum-enabled economy by 2033.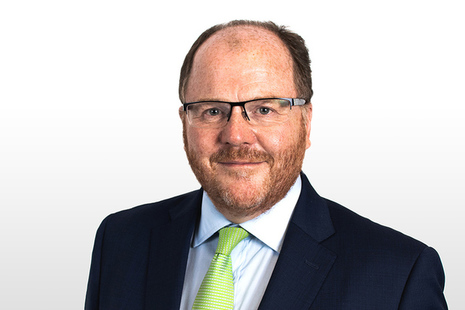 Image courtesy Department for Business, Energy & Industrial Strategy (BEIS)

The showcase will present the latest in ground-breaking applications of the technology which will potentially revolutionise many aspects of life in the UK. Quantum technologies could bring enormous benefits to the economy, such as making it possible to solve complex problems impossible to solve with even the most powerful high-performance classical computers, and opening entirely new frontiers in sensing, timing, imaging, and communications.

The event, which last year welcomed over 1,000 delegates, with 67 exhibitors from 34 different countries, is organised by National Quantum Technologies Programme, which was established in 2014 and backed by £1 billion of government funding.

The National Quantum Strategy , published in March 2023, commits a further £2.5 billion to developing quantum technologies in the UK over the 10 years from 2024 which will aim to generate at least an additional £1 billion of private investment into the programme.

The announcements made by Minister Freeman today will include:
the launch of a UK Quantum Standards Network Pilot that will help to ensure that the UK is at the forefront of establishing global standards for quantum
over £10 million in funding for six projects to accelerate the development of components and systems for quantum network technologies to transform the way in which we distribute, secure, and process our information to meet the challenges of our increasingly complex data economy
over £4 million to strengthen collaborative research and development through Canada-UK partnerships to develop real-world quantum technologies for commercial use
the National Quantum Computing Centre (NQCC) closing its £30 million competition to provide quantum computing testbeds, alongside a partnership with IBM to provide users cloud access to IBM's full fleet quantum machines
a new science and innovation agreement with the Netherlands to deepen collaboration on quantum which will see closer cooperation covering research and development, commercialisation, investment and skills
George Freeman MP, Minister of State at the Department for Science, Innovation and Technology said: "We have identified Quantum as one of the five transformational technologies in which the UK is a global leader, which is why we have set out a £2.5 billion 10 year industrial strategy to support the quantum sector here in the UK. Quantum is set to transform computing, imaging and sensing, cyber security and position, navigation and timing with major industrial applications from drug discovery to defence, fintech, and much more. That is why I am here today at the Quantum Showcase to announce this package of UK funding and programmes.

"Our partnership between the National Quantum Computing Centre and IBM will provide cloud quantum computing access for companies, agencies, national labs and other organisations to help boost UK quantum computing infrastructure. Our £30 million quantum testbed programme will build the world's first quantum computing testbed to assess and benchmark machines. Our funding for collaborative programmes with the Netherlands and Canada is a sign of our commitment to develop global quantum standards and networks."

"This is an exciting day for the UK quantum sector."

Quantum technologies – one of the government's five critical technologies – are devices and systems using quantum mechanics to provide capabilities that 'classical' machines like binary computers cannot.

The technology already offers possible solutions to some of our greatest challenges in society and provide future capabilities that are yet to be explored. These technologies hold the potential to tackle intricate problems that currently surpass the capacities of even the most advanced classical computers and will allow us to reach new frontiers in sensing, timing, imaging, and communications. Over the next 10 years, quantum technologies are expected to revolutionise many aspects of life in the UK and bring enormous benefits such as helping to grow our economy and create well-paid jobs across the country.

The National Quantum Strategy sets out a bold and ambitious approach to supporting quantum technologies in the UK across the broad spectrum of quantum computing, sensing, timing, imaging and communications. It shows how the UK will develop its strengths across different hardware platforms, software and components and reinforce our capabilities throughout the supply chains.

Last month, Secretary of State Michelle Donelan opened PsiQuantum's new research and development (R&D) facility at Sci-Tech Daresbury , which is supported with £9 million from the government. In June, Minister Freeman announced £45 million in funding to support universities and businesses working in the UK's quantum technologies sector.