in Aerospace
Rolls-Royce adds new Helicopter customers to TotalCare
Rolls-Royce has signed four new customers to its premier TotalCare engine servicing programme.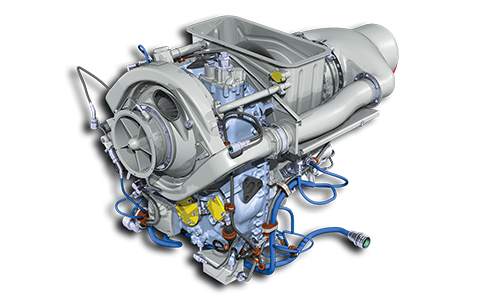 Courtesy Rolls-Royce

The addition of Collier Mosquito Control District, Life Flight Network, Red River Ranch, and Centaurium Aviation brings the total number of TotalCare helicopter customers to 21.

The Rolls-Royce M250 TotalCare programme offers operators an aftermarket support solution to suit their operational, maintenance, and administration requirements. The principal advantage of the TotalCare programme is to provide the most cost effective and risk-mitigated engine maintenance plan. The rate per engine flight hour is based on engine model, mission profile and location.

Scott Cunningham, Rolls-Royce Director – Helicopter Services said: "Rolls-Royce offers a variety of industry-leading sustainment solutions to match the operational needs of our customers. We are excited to add these new companies to our growing portfolio of TotalCare customers, offering them unparalleled levels of service and support for their M250 engines."

Mark Prince, Director of Aviation Maintenance, Mosquito Control District, said: "Since we joined the TotalCare programme in 2019, our experience has been very positive.

"We are pleased with the administrative staff and look forward to participating in the factory training this year."

The Rolls-Royce M250 engine has powered more than 260 million flight hours of dependable service. More than 33,000 M250 engines have been delivered to the marketplace.