in Space
Seraphim acquires ICEYE and D-Orbit
Seraphim Space Investment Trust plc (SSIT)- the world's first listed fund focused on SpaceTech - has acquired the holdings of ICEYE Oy and D-Orbit SpA from Seraphim Space LP.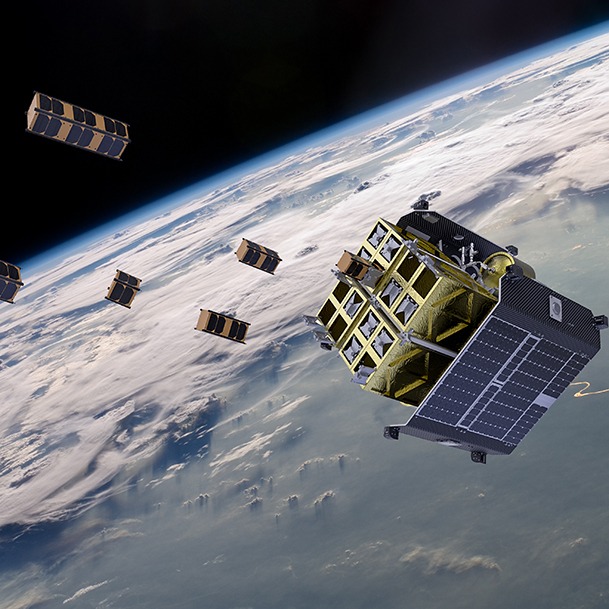 Image courtesy Seraphim

As set out in the IPO prospectus, SSIT agreed to acquire four assets from the Seraphim Space Fund for newly issued ordinary shares in the Company. These two acquisitions represent the final of these transactions to complete.

ICEYE operates the world's first and largest constellation of miniaturised satellites that use radar to image the Earth both during the day and night, even through cloud. ICEYE's radar technology has the ability to monitor change in near real-time with unrivalled sensitivity and at a global scale. The unique insights this data provides holds enormous potential to help combat some of the world's most pressing problems, including climate change. For example, ICEYE's data is used by customers, including governments, to track illegal deforestation in the Amazon and insurance companies to respond quickly to natural disasters such as floods.

D-Orbit provides space logistics and orbital transportation services industry. D-Orbit's multi-purpose 'ION' satellite carrier spacecraft is the only space logistics solution currently available that offers a flexible, cost-effective in-orbit 'last mile' delivery solution that guarantees satellite deployment in requested orbits and reduces customers' time from launch to revenue generation. After delivering its customers' satellites to their destinations, the ION spacecraft are then able to undertake a range of additional secondary in-orbit applications that include cloud infrastructure for space-based edge compute / data analytics, data storage and relay communications. Additional applications which are anticipated to accelerate the growth and development of the expected trillion-dollar in-orbit space economy include space debris removal and satellite servicing. D-Orbit is also the first space company worldwide to be a certified a B Corporation ("B-Corp"), reflecting that its purpose-driven mission benefits all stakeholders.

In accordance with the relevant sale and purchase agreement entered into at the time of the IPO, the Company has acquired for cash shares in ICEYE and D-Orbit for £28.1m and the partners of the Seraphim Space Fund have used substantially all of this cash (net of tax) to subscribe for 27,255,074 new ordinary shares in the Company at a price of 100p per share. These new ordinary shares rank pari passu with the existing ordinary shares in issue.

As a result of this issue, the total number of ordinary shares in issue now stands at 239,384,928 and the total number of voting rights in the Company is 239,384,928 . There are no shares held in treasury.

The above figure of 239,384,928 may be used by shareholders as the denominator for the calculation by which they may determine if they are required to notify their interest in, or change to their interest in, the Company under the FCA's Disclosure Guidance and Transparency Rules.

Applications have been made to the Financial Conduct Authority (the "FCA") and the London Stock Exchange (the "LSE") for the admission of 27,255,074 new ordinary shares to the premium listing segment of the Official List of the FCA and to trading on the main market for listed securities of the LSE. Admission is expected to take place at 8:00 a.m. on Monday, 20 December 2021.

Will Whitehorn, Chair of Seraphim Space, commented: "SSIT now has exposure to 21 SpaceTech companies uniquely positioned to drive changes and improve our day to day lives. ICEYE, in which the Company made an additional investment earlier this month, and D-Orbit, the pioneering logistics and infrastructure provider, are welcome and exciting additions to our portfolio."

Mark Boggett, CEO of Seraphim Space (Manager) LLP, the Company's investment manager, commented: "We are delighted to complete the transfer of these final two assets to theCompany's portfolio. We have done everything we had set out to do at the time of the IPO and have also invested in a variety of new portfolio companies that are rapidly transforming the SpaceTech sector to provide solutions to some of the world's most pressing problems."