in Security
SIA marks 20 years of improving security standards
The Security Industry Authority (SIA) has today launched a series of stories to mark 20 years since private security industry regulation was introduced.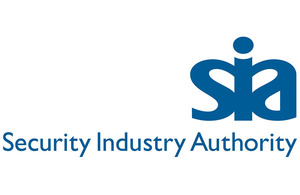 Image courtesy SIA

Today, the Security Industry Authority's Chair, Heather Baily, launched a series of stories to mark 20 years since the introduction of private security industry regulation. This follows the SIA's National Conference 2023 last month, in which the theme of public safety was a key focus.

The SIA will be sharing inspirational personal stories from SIA licence holders and industry thought leaders each month until International Security Officers' Day 2024, to highlight how the regulated UK private security industry contributes to public safety.

Heather has written a blog article reflecting on key moments over the past two decades which have helped to improve security standards and ensure the public are protected. This includes milestones such as issuing the first SIA licences in April 2004, launching the Approved Contractor Scheme (ACS) in February 2006 and a landmark High Court judgement in July 2008 which confirmed the SIA's power to prosecute.

Heather said: "It is a pleasure to launch this series of stories to mark 20 years of improving standards in security and supporting public safety. Thanks to the regulated private security industry people can go about their daily life, and enjoy the things they love to do, in places they feel safe. The inspiring stories we will be sharing over the next few months are testament to this.

"The next 20 years will bring more changes for the industry and there is still more that can be done to make sure people are protected. Over the last few years, we have changed the way we regulate to be more effective, efficient, and proactive. We will continue to work in partnership with the Home Office and colleagues in Scotland and Northern Ireland, with police services across the UK, and the private security industry, to support greater public safety for everyone."