in Aerospace
Skyports to provide AAM infrastructure in Osaka
Skyports has been selected to participate in two upcoming initiatives aimed at delivering eVTOL technology in Japan's Osaka Prefecture, helping to develop its advanced air mobility (AAM) infrastructure.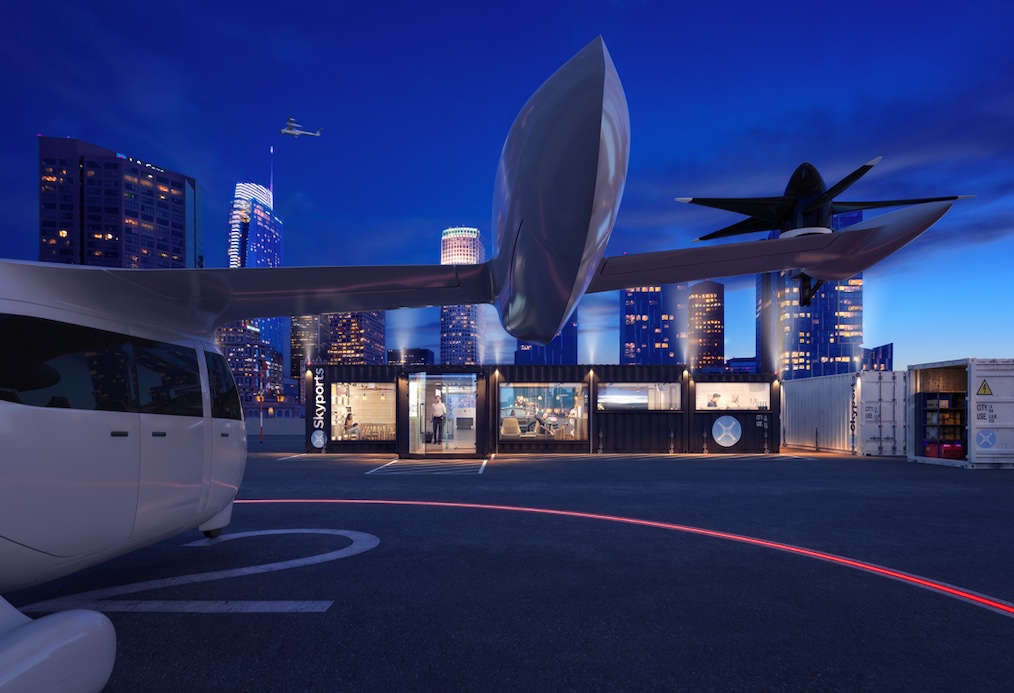 Image courtesy Skyports

Skyports has been accepted as one of five organisations to contribute eVTOL expertise to the Osaka Prefecture Super City. Following a joint submission with Japanese major trading company and Skyports partner Kanematsu Corporation, the project will see Skyports play a pivotal role in the development of infrastructure and drone delivery services.

Skyports has also been accepted alongside other contributing organisations to participate in Osaka Prefecture's "Green Table", a collaborative roundtable platform launched to accelerate the commercialisation of advanced air mobility (AAM). In addition to working with industry partners on the planning of the network, Skyports aims to have an operational passenger eVTOL vertiport in place by the Osaka-Kansai World Expo in 2025.

Duncan Walker, chief executive officer at Skyports, said: "Our knowledge of locating, designing, building and operating infrastructure for air taxis and drone deliveries is second to none. As part of these projects, we are helping Osaka fulfil its vision of become an urban air mobility centre in Japan, providing not only a vital facility to support the burgeoning air taxi market, but demonstrating the benefits that drone delivery services will provide to the region. The fact that we have been selected to contribute to multiple programmes aimed at developing Japan's AAM ecosystem is testament to the work that Skyports does. We look forward to working with new and existing partners to enable AAM to thrive."

Ryo Segawa, Industrial Strategy Group, Industry Innovation Promotion Division, Growth Industry Promotion Office, Department of Commerce, Industry and Labor, Osaka Prefectural Government, said: "We understand that it is one of the most important subjects to build a user-friendly vertiport which can be easily utilised by eVTOL manufacturers, fleet operators, passengers, and other parties considering the introduction of eVTOL into society. In this context, we are very happy to welcome Skyports to join Osaka Round Table because they have a broad knowledge and are actively working in this area globally. We are very much looking forward to having concrete and practical discussions with them."

The City of Osaka, together with Osaka Prefecture, aims to become a model smart city by providing cutting-edge services in multiple fields and implementing bold regulatory reforms, thereby establishing its place as a world leader in advanced technology and a pioneer of city life of the future.