in Aerospace / Security
SL Engineering produces ventilator components to support NHS
The workforce at Lincolnshire-based SL Engineering has risen to the national challenge and ramped up production of ventilators for the NHS.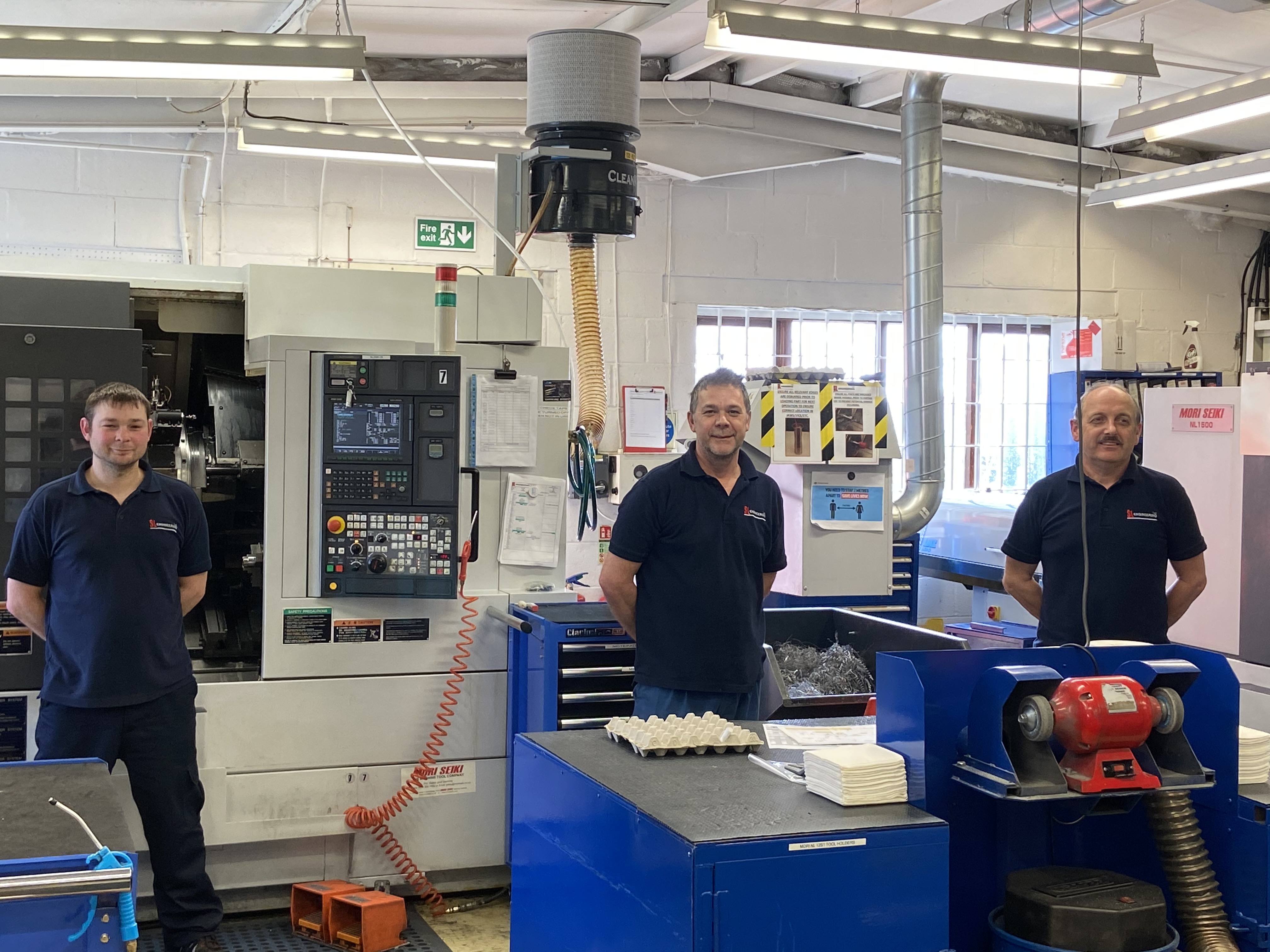 Images courtesy SL Engineering

The company volunteered in response to the Government call for help from hi-tech industries to make components and dramatically increase ventilator manufacturing rates in the UK. Thanks to a team effort, it had production up and running, shipping new customer approved components in just one week.

Having been selected for the Sharing in Growth (SiG) productivity and competitiveness initiative in 2019, SL Engineering was then contacted by SiG which has been helping the Ventilator Challenge UK consortium with identifying capability and capacity within the SiG beneficiaries community to support the manufacture of ventilators which are to be assembled at GKN's site in Luton.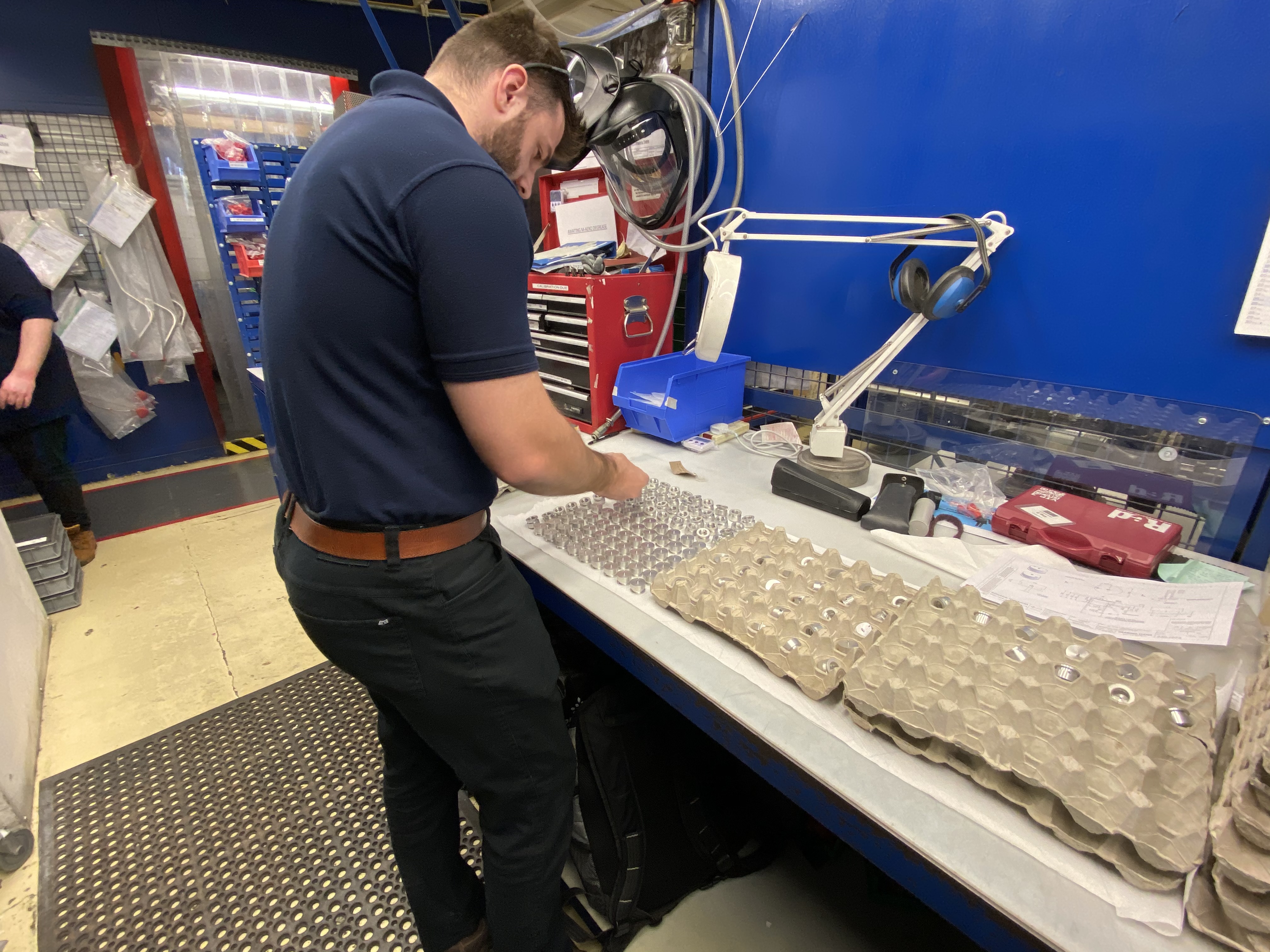 As a result, an order followed for small machined components in aluminium and plastics which SL Engineering could produce on their multi-axis CNC turn mill lathes. These are normally used to make larger complex tube and pipe fittings used in aerospace, industrial gas turbines, and power generation.

Explained Joint Managing Director Shaun Stevenson: "The challenge was to assess, quote, procure material and tooling, and set up 24/7 working shifts all under the current Covid-19 restrictions. Then we had to manufacture and deliver components within a week from receipt of authority to proceed. This included completing full New Product Introduction processes, manufacture of parts culminating in customer approval of sample inspection control plans / first articles and delivery to customer all within one week!

"We would normally be looking at a matter of weeks or even months from receiving an invitation to bid to getting the first part dimensionally approved by the customer and into production. This timescale was condensed down to less than 48 hours which is an impressive achievement.

"Our workforce has been brilliant in initially providing suggestions for how we could manufacture the components and rapidly increase capacity via the change of shift patterns. Once we got authorisation to manufacture the parts, our teams have shown great commitment and determination across all operational business functions. Everyone wants to contribute to this critical cause for the brilliant NHS and the country as the Covid-19 pandemic unfolds. It's been a fantastic team effort and a great result from Team SL."

SL Engineering employs just over 75 staff and is classified as an 'essential' supplier by its military aerospace, defence and power generation industries customers during the Covid-19 crisis. The company is following strict government rules on safeguarding employees and maintaining safe working distances. This includes switching its CNC machine shop to operating 24/7, 12 hour rotating shifts to meet ventilator demand as well as maintaining normal everyday business delivery demands.

Prior to the COVID-19 emergency, SL Engineering had been working with Sharing in Growth to double its turnover to over £12 million turnover by 2023, by investing in its plant, facilities, processes and staff to deliver improved efficiency, capability and capacity to its globally based OEM customers.

Sharing in Growth Business Transformation Manager Ashlea Finn said: "It's fantastic so see SL Engineering rising to this challenge in the same way they have embarked on their SiG transformation activity, with amazing teamwork, a can-do attitude and a drive to get things done."