in Aerospace
The Exact Group recognised for excellence in EFQM
Newry based precision engineering and composite finishing company, The Exact Group, has been recognised as an outstanding organisation in the European Foundation for Quality Management (EFQM) Recognised for Excellence (RfE) framework.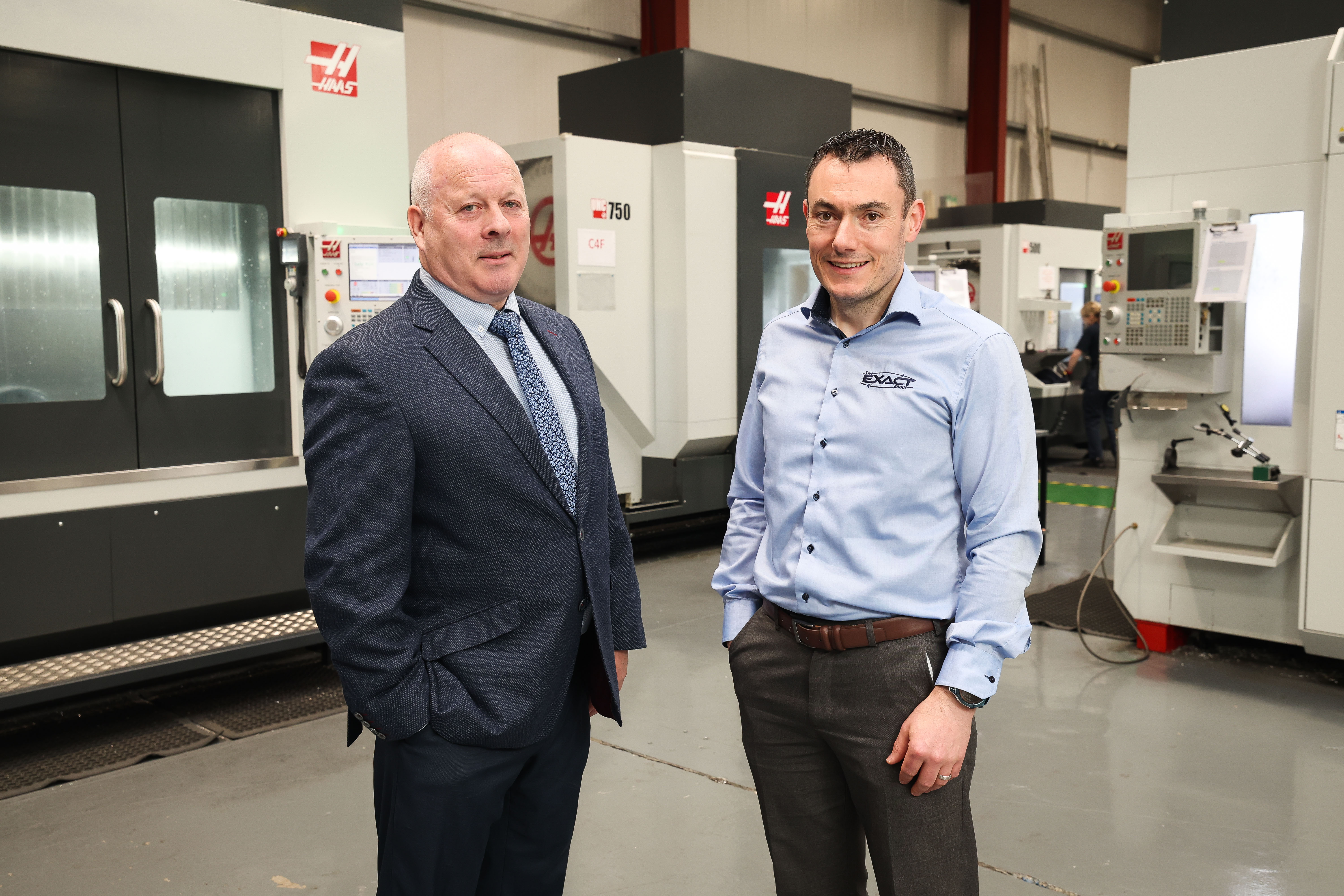 Above: (left to right) are Managing Director, Stephen Cromie and Director of Operations, Ronan Callan.
Courtesy The Exact Group

The Newry-based company has been awarded the 5-Star accolade, reinforcing its commitment to continuous improvement, investment in training and upskilling, and strategic and operational processes, joining some of the highest performing companies in the world.

Founded in 2007, The Exact Group operates in two distinct areas, Composites and CNC. It offers a range of services across industries including automotive, electrical, energy, marine, pharmaceutical and transport, however it specialises in providing a rapid response service to the aircraft interiors industry.

The EFQM model is a globally recognised management framework that supports organisations in managing change and improving performance, increasing competitiveness, productivity and efficiency.

Speaking about the award, Director of Operations at The Exact Group, Ronan Callan said, "It is a fantastic achievement for the company to achieve the 5-star EFQM award, which demonstrates our commitment to high quality and continuous improvement. We have worked consistently to deliver and maintain the high standards that our global customer base has come to expect, and this award is recognition of our team's efforts. We look forward to building on this success in the future and continuing to deliver world-class standards."

The rigorous assessment for the award was carried out by Dr Adrian Gundy from Quality Blue, who said, "I would like to offer my congratulations to The Exact Group on this truly outstanding performance award. It was evident throughout the assessment phase that this was a company that places high quality and continuous improvement at the heart of its operations. The team should be very proud of this achievement."

The Exact Group is committed to the highest standards of quality and excellence and in addition to the EFQM 5 Star award, holds the SC21 Silver, ISO 9001 and AS9100 standards.