in Aerospace
Theorem releases latest XR suite
Theorem today announced the release of the latest versions of the Theorem-XR suite of products.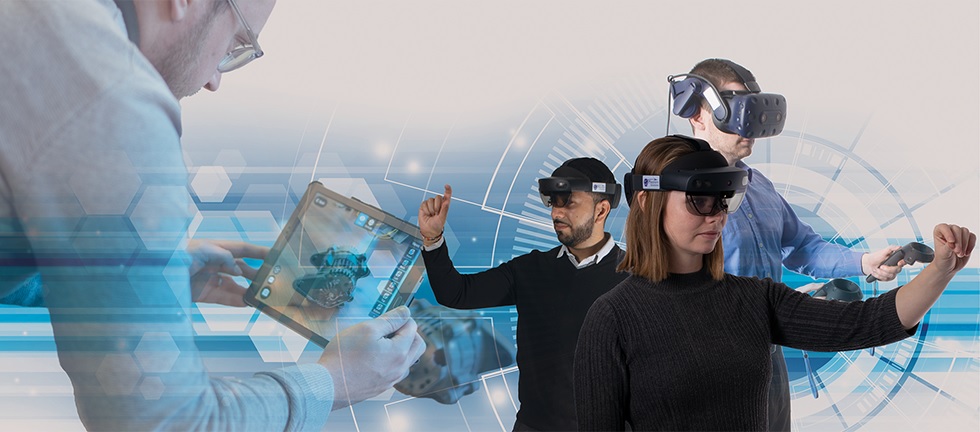 Image courtesy Theorem

Theorem-XR allows companies to collaboratively use their rich 3D CAD data in Augmented, Mixed and Virtual Reality (collectively known as eXtended Reality (XR)), for a number of different use cases. Theorem's range of XR experiences include Design Review, Factory Layout, Training, Work Instructions, Visualization and the Visual Digital Twin.

The Theorem- XR product suite has enabled ATM manufacturer NCR (National Cash Registers) to revolutionise their design review and prototyping processes, saving them an estimated £390,000 in their first year with a ROI in under two months. NCR came to Theorem with a problem of how to improve their design process (using PTC's Creo and Windchill products) and ramp up production in their plants.

Kenny Criuckshanks, Technical Manager, NCR, said: "Theorem already had a track record in this (working with CAD) area and what they presented was very close to what we were looking for. Once we set up our initial call it became clear that Theorem would be a very good fit for what we were looking to do."

Before implementing Theorem-XR, NCR would physically manufacture multiple versions of a product to use for their design reviews, before sending the final design to production. By using Theorem-XR, they are able to replace the physical production of the first iteration of a design with a digital alternative.

The Theorem-XR Design Review Experience was used by NCR to view and interrogate their products designed in CAD, in a digital design review, without having to produce a physical version. The reviews were carried out in Virtual Reality (VR)- more specifically, using the HTC Vive headset.

NCR are a global company with sites all over the world, and colleagues can now collaboratively take part in the same design review session from their different locations, either using a VR headset or from their desktop.

Theorem-XR is installed at NCR's site in Scotland, however by using the Theorem-XR collaboration module, designers at NCR sites in the US, Philippines, Hungary and India are able to join their colleagues remotely for the design reviews.

As well as enabling global collaboration, other benefits identified include reductions in errors, time savings in building and testing stages, plus the realisation of greener processes.