in Aerospace / Events
TT Electronics to demo advanced passenger interface and lighting tech at AIX
Woking based TT Electronics will be demonstrating its design-led interface, lighting and signage solutions at the Aircraft Interiors Expo (AIX) from 14-16 June in Hamburg, Germany.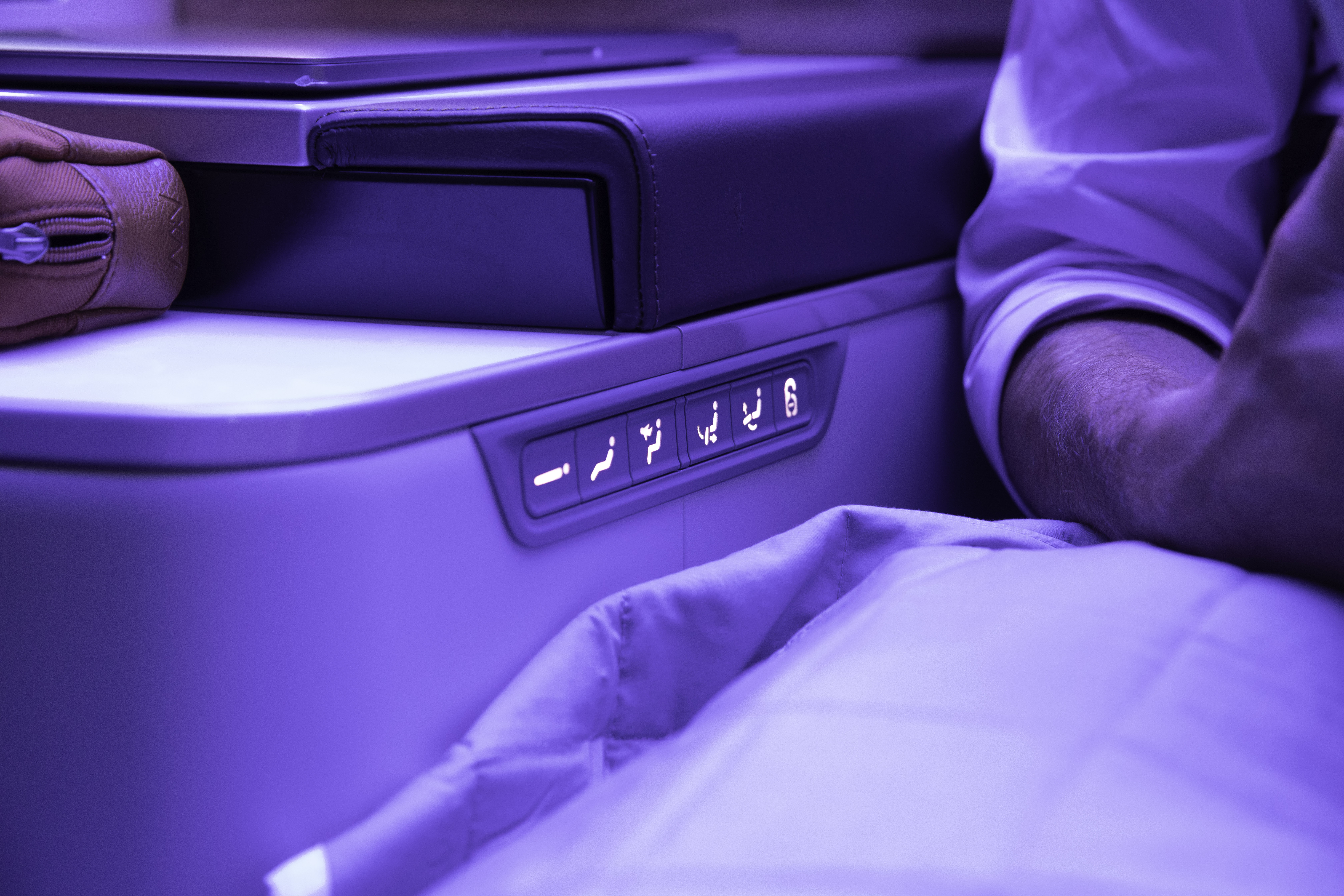 Image courtesy Adient Aerospace

TT Electronics develops customised interface and lighting solutions that enhance passenger experience; passenger control units (PCUs), cabin signage, seat identification, suite information panels, stowage and accent lighting will be featured at the show. With considerable expertise in thin-film backlighting, the company will also demonstrate its latest mood light solutions – lightweight, homogenous, and power efficient alternatives to current competitive offerings.

New for 2022 is TT's stowage light solution, an innovative approach to improving the passenger experience through lighting. The stowage light is lightweight, power efficent and offers adjustable colours and intensity, illuminating cabin stowage areas and enhancing overall cabin ambience.

"Airlines are focused on deploying multi-color interior lighting to improve passenger comfort and satisfaction. Design and ambience are key here — especially in first and business class cabins," said Terry Moss, Sales Director, TT Electronics. "At AIX, TT will showcase solutions that offer the perfect blend of form and function to meet the demands of the designer, the manufacturer, and, perhaps most importantly, the passenger."

TT will also debut PCUs developed in partnership with Adient Aerospace, a growing leader in aircraft seating. This collaborative approach brings together best-in-class offerings to help aircraft – and airlines – differentiate themselves as passenger-focused and offering top-tier services.

TT Electronics' patented light guide system provides package modules with a depth of less than 10mm while still retaining high quality intensity and an even distribution of light without problematic hotspots. The lights are available in RGB-W aligned to airline branding guidelines and feature functional features such as DND indicators.

TT Electronics interface and lighting solutions can be certified to all Airbus and Boeing In-Seat requirements.