in Aerospace
UK Government provided over £665m support to aerospace
UK Export Finance (UKEF) has today published its annual report and accounts, showing it has provided over £665 million in support for the aerospace industry.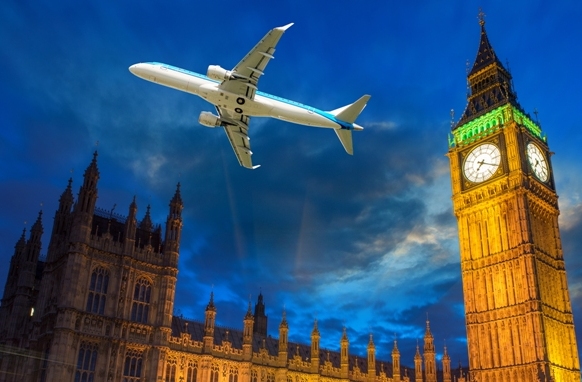 Image by pisaphotography / copyright Shutterstock

In 2019-20, a loan was provided in support of the engine overhauls undertaken by GE Caledonian in Prestwick in Scotland, taking support for GE Aviation overhaul in the UK to close to £100 million. UKEF assistance, delivered in partnership with the Export-Import Bank of the United States, is supporting specialist engineering jobs in the UK.

UKEF-supported financing for Rolls-Royce-powered Boeing 787 aircraft continued in 2019-20 with further support provided for 2 B787-8 aircraft delivering to EL AL Israel Airlines, taking the total number of Rolls-Royce-powered Boeing 787 aircraft supported across all customers to 18 to date.

UKEF and its French and German counterparts continued to provide support for Airbus A380 deliveries to Emirates Airlines in 2019-20, supporting the delivery of 6 such aircraft. Support was also provided for the delivery of 2 Airbus A330Neo aircraft to Air Senegal, these being the first A330Neo aircraft the ECAs have supported.

UKEF support for future Airbus transactions will continue to be subject to an enhanced due diligence framework for an extended period following the recent deferred prosecution agreement.

UKEF latest results reveal it has provided £4.4 billion in support for UK exports over the last year, supporting trade with 69 countries.

Secretary of State for International Trade, Liz Truss, said: "This has been another outstanding year for UK Export Finance, helping businesses in every part of the UK win export contracts.

"Supporting international trade will be crucial as the UK looks to recover from the impact of the COVID-19 pandemic. UK Export Finance is already playing a critical role at the centre of the government's plan to power an export-led recovery and its offer is more important than ever for UK exporters."

Exporters who want to know more about UKEF can visit: www.great.gov.uk/trade-finance/.