in Defence / Events
UK National Armaments Director stresses importance of working with Allies and industry
At NATO's biannual Conference of National Armaments Directors (CNAD), Andy Start, CEO, Defence, Equipment & Supprt (DE&S) - representing the UK Ministry of Defence in his dual role as the UK's National Armaments Director - has underlined the importance of working together with Allies and industry partners for global security.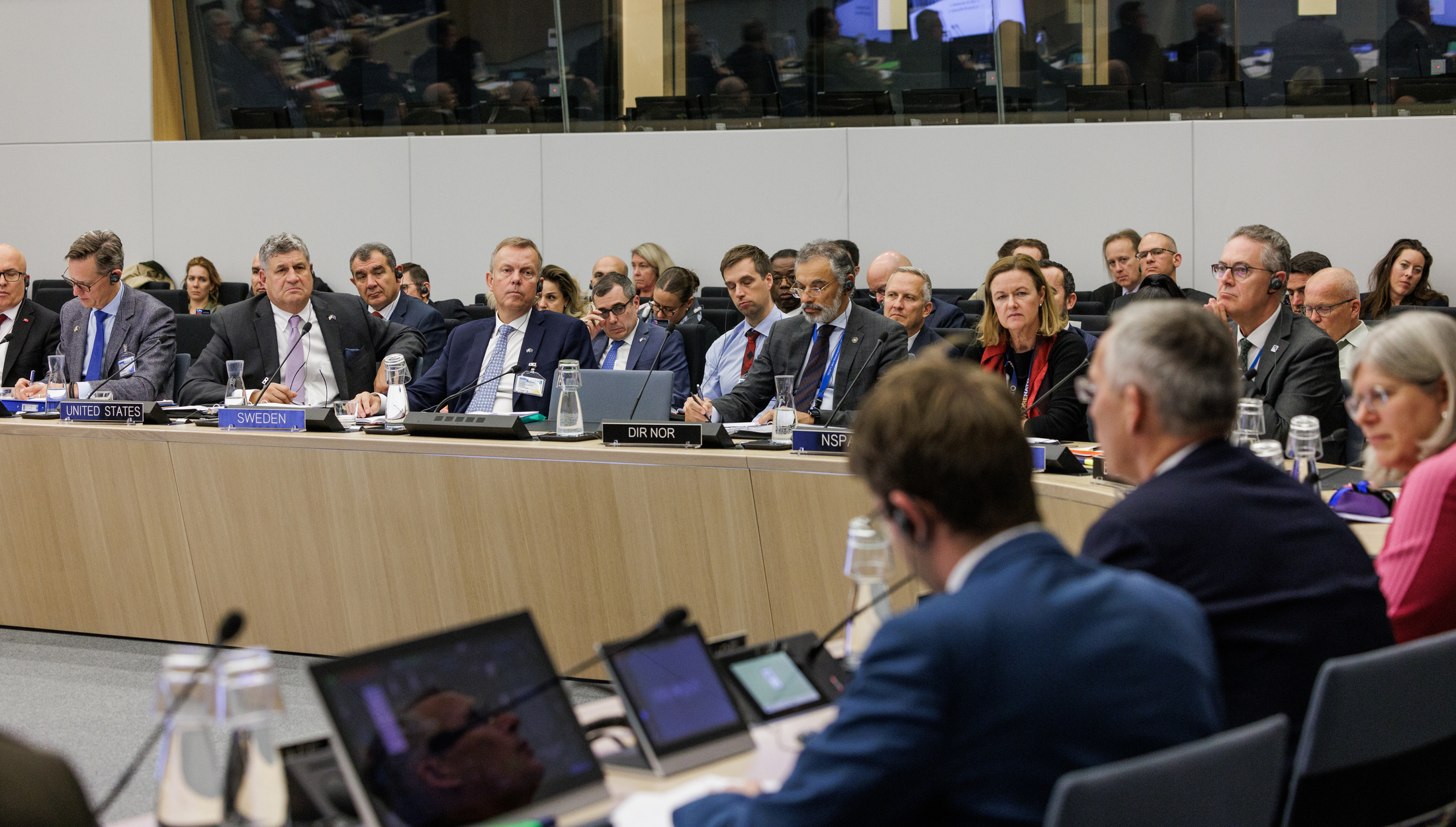 Image courtesy DE&S

The CNAD is a critically important group within NATO where National Armaments Directors from member countries work to improve cooperation and alignment within their acquisition processes and operating models, while strengthening their collective military capabilities.

With tensions rising around the world – including Russia's invasion of Ukraine – the imperative for the UK and its Allies to work together to strengthen their battle-ready capabilities has rarely been higher.

CNAD's mission – to enable interoperable military capabilities between Allies, ensuring that NATO forces have state-of-the-art weapons and other equipment readily available – was brought into sharp focus when Russia invaded Ukraine in 2022.

The UK has led Allied thinking aimed at fostering greater cooperation between nations, with an emphasis on the value of stronger engagement with industry. In particular, this has focused on providing industry with a 'demand' signal to enable current and future planning.

The CNAD is an opportunity to both rally fellow National Armaments Directors while underlining the Alliance's commitment to supporting Ukraine against Russian aggression in close partnership with industry.

The meeting, in NATO headquarters in Brussels, was both an important demonstration of unity and an international platform to address security-threatening challenges.

Secretary General Jens Stoltenberg stressed the importance of continued support to Ukraine calling for Allies to: "Go further and go faster" with "A renewed sense of urgency.

"Ukraine is making progress on the ground. But they need our sustained support."

Andy Start has emphasised the need to take a more strategic, agile and outcome-focused approach to ensure NATO and its member nations maintain their defensive advantage.

Speaking following the latest NATO CNAD, Andy Start said: "The world is probably a more dangerous place now than at any other time in my working life.

"It is also a very different place than it was before Russia's invasion of Ukraine. And, as we work together to address those challenges, we face others too – from the threat of terrorism to the impact of climate change.

"A critical part of my role as UK National Armaments Director is to work side by side with our NATO Allies and international partners, looking at how NATO can be more effective in responding to this and to deliver shared capabilities to keep our nations safe.

"All of this means there is a very pressing need for the UK and our Allies to be more responsive, more reactive than ever before. The way we face these challenges is best summed up by one word: together.

"That means if we have to go into the fight then we do so with our Allies, and we deter with our Allies. That's why placing those international alliances high up on the agenda is so important in our strategic thinking."

The UK is particularly keen to ensure NATO Allies focus on strengthening their defence industrial bases and replenishing their stockpiles, so these remain ready to defend the Alliance and its values, as support for Ukraine continues unabated.

Andy Start added: "From the UK's perspective we are focused on, and leading the discussion of, how we foster and develop greater cooperation not just between Allies but also with an emphasis on the value of greater engagement with our industry partners.

"The lessons learned from the war in Ukraine have taught us we need to be much more agile when it comes to defence procurement. Our relationships with industry partners is central to that objective."

Ahead of the CNAD Andy Start met his counterparts from the US, France, Germany and Italy who, along with the UK, make up the NATO 'big five' of member states. The National Armaments Directors from those five countries discussed a range of international defence issues including progress of the Defence Production Action Plan, a key strategy for strengthening the relationship between Allies and industry.