in Space / Events
University of Nottingham unveils engineers' role in Apollo landing
Air rockets and a gravity demonstration using a BMX bike, were all part of an interactive event staged by the University of Nottingham, celebrating the legacy of the Apollo moon landing and the role engineers played in its success.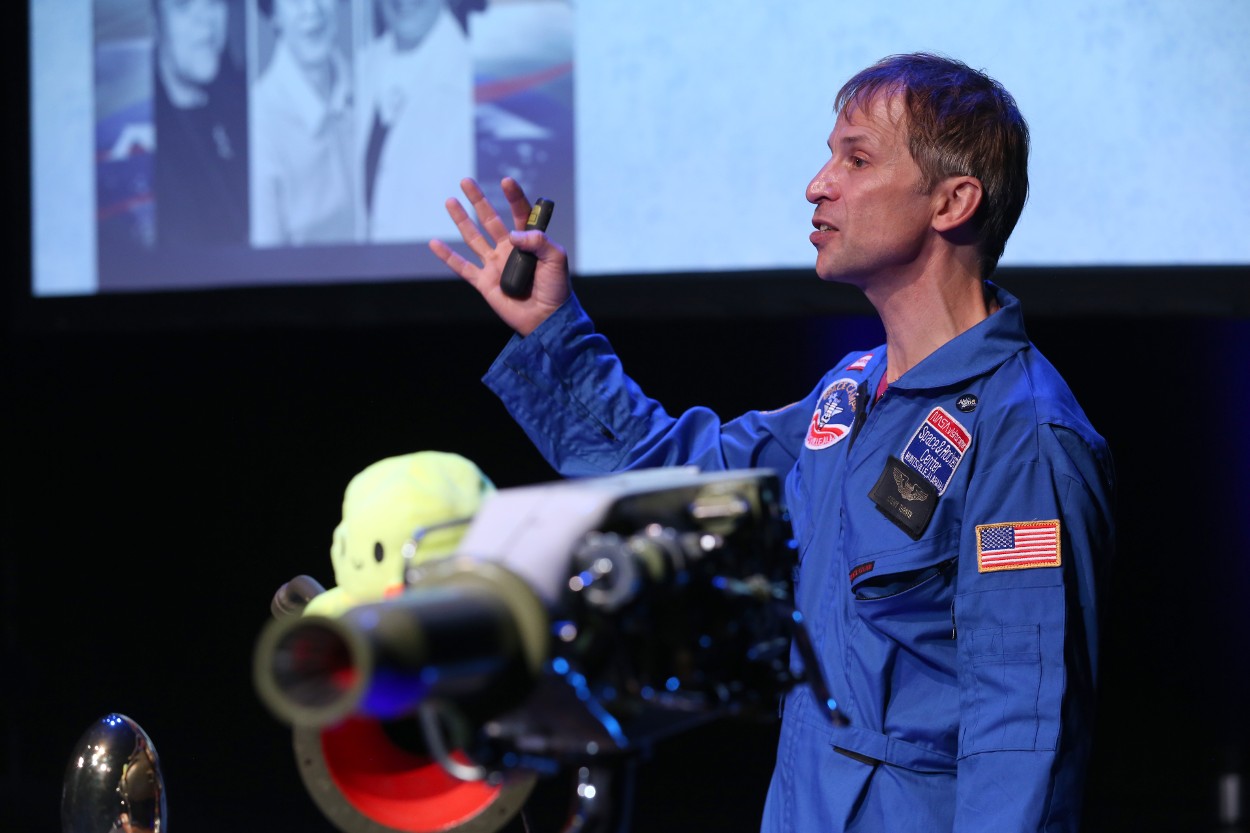 © University of Nottingham

Hosted at the University of Nottingham's Lakeside Arts, 'Apollo Legacy: How Engineers Landed People On The Moon' was attended by more than 150 adults and children who came along to learn all about the story of the lunar landing in a presentation delivered by Assistant Professor Jez Turner from the Faulty of Engineering. He said: "It's almost exactly 54 years to the day since the Apollo moon landing took place, so what better time to shine a spotlight on the role engineers played and introduce this historic event to another generation.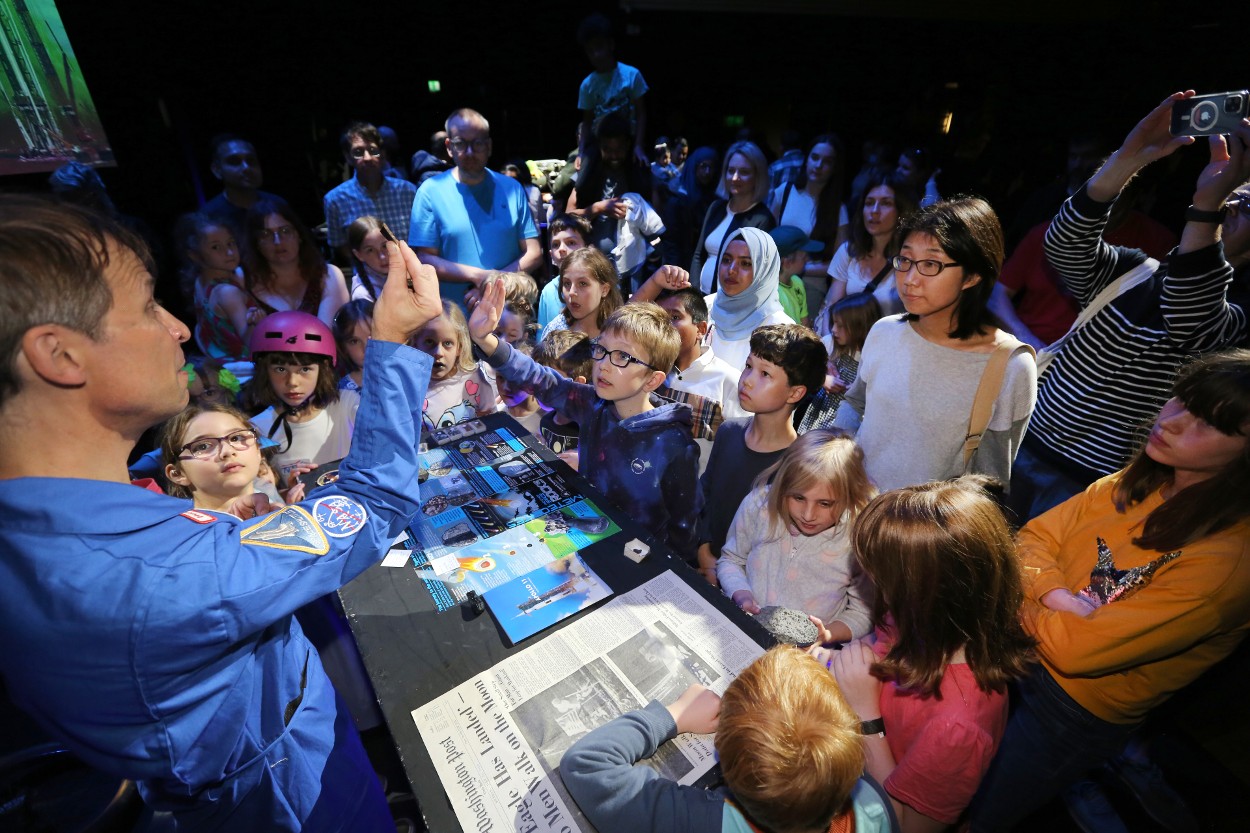 "The average age of those working in mission control back is 1969 was 26 and only one was female, as many of the 'older' engineers didn't think it could be done.

"Something I've always been keen to communicate to people is that age really is just a number, so hopefully I sent some of the youngsters back home with inspiration that they can go on to achieve great things."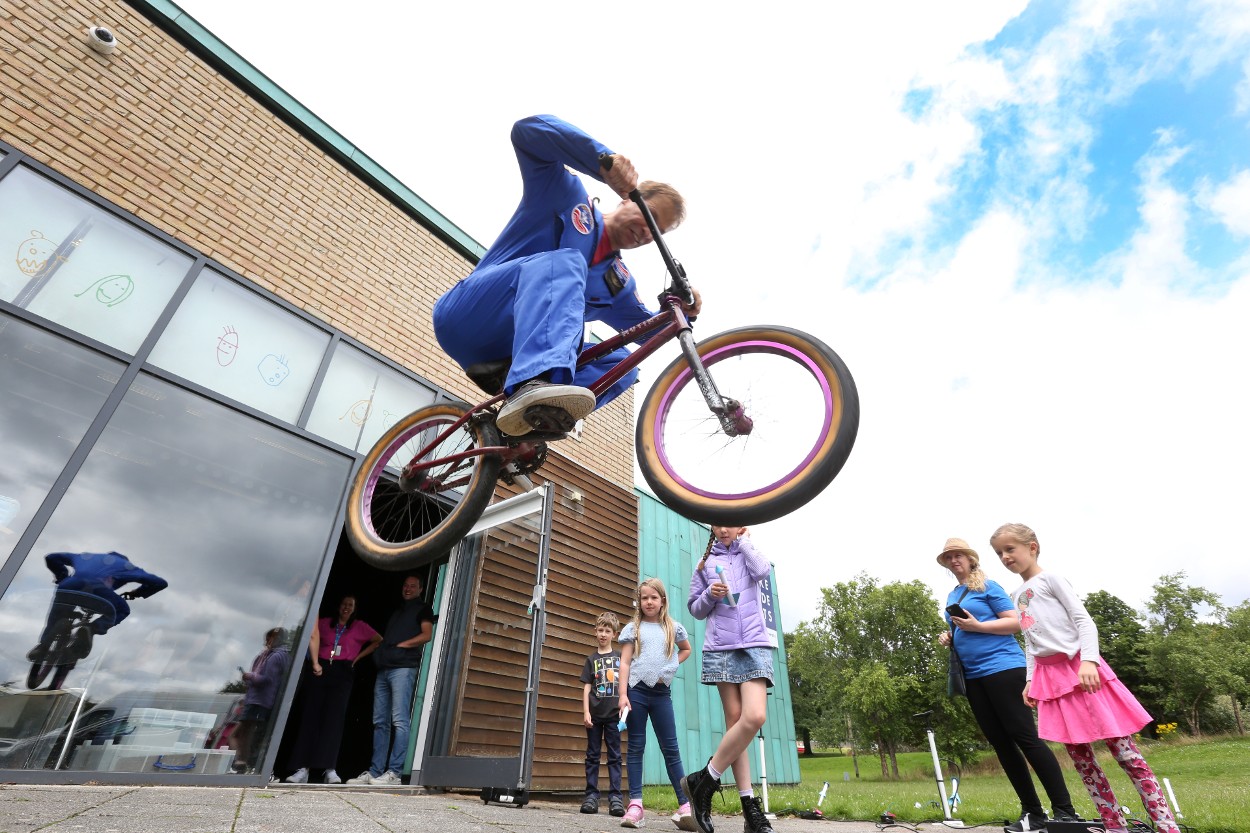 In addition to the presentation, where Jez demonstrated the effects of gravity using his BMX, there were several other activities on offer for children to enjoy, including the opportunity to dress up as an astronaut, shoot an air rocket and touch real meteorites.

James Parkinson, Interim CEO at Lakeside Arts, said: "There's no doubt that this event was incredibly well received by adults and children alike, and it was fantastic to see so many young people getting stuck into the activities and enjoying Jez's lecture. Events like these are crucial when it comes to engaging younger people in topics that they might otherwise not get to experience. Who knows, we may have just played host to the astronauts and space engineers of the future."

The entire venue was transformed into outer space for the day and all children received space-themed activity packs or goodie bags for attending.

Amy, aged 10, said: "I loved it! I really enjoyed learning about how brave the astronauts were who first landed on the moon, but my favourite part was the moon rocks."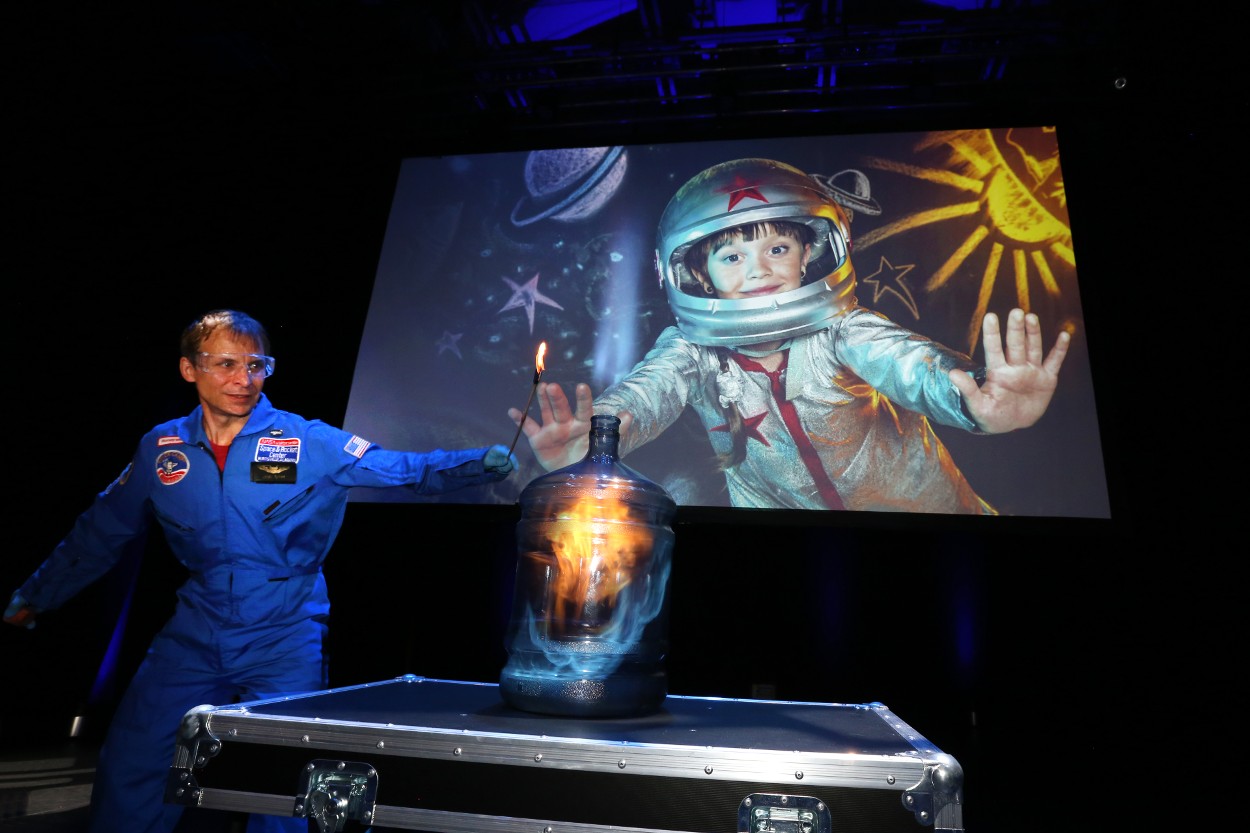 The event formed part of the University's public engagement activities, focusing on supporting Nottingham's journey to be recognised as a UNICEF child friendly city by making academic research accessible to all ages.
Made up of six departments – Architecture and Built Environment, Chemical and Environmental Engineering, Civil Engineering, Electrical and Electronic Engineering, Mechanical, Materials and Manufacturing Engineering and Foundation Engineering and Physical Sciences – the university's Faculty of Engineering is home to more than 5,600 students and 800 staff.