in Aerospace / Events
Victor Alto loyalty programme upgraded
Private jet charter company Victor, has upgraded its pioneering loyalty programme, Alto.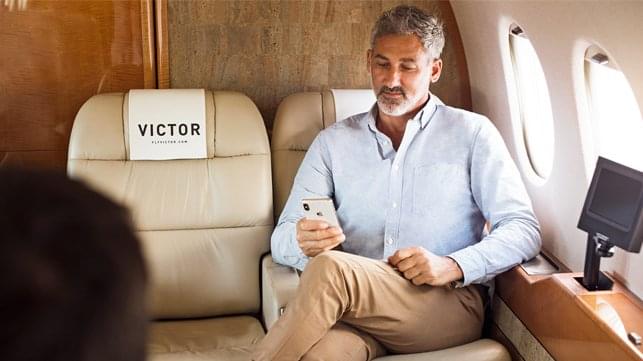 Image courtesy Victor

Amidst rising demand from HNWI customers seeking a seamless end-to-end service and value for their luxury travel, Victor has expanded its offering beyond jet charter with the addition of 20 brands to its Alto portfolio, including Brown's Hotel, Mandarin Oriental, Fraser Yachts, The Nautilus Maldives, Auto Vivendi and Wilderness Reserve.

Alto points can now be earned and redeemed when booking hotels, villas, yachts and experiences, without the need for an accompanying jet charter. This new ability to redeem points on partner bookings also opens up Victor's customer service to a luxury traveller clientele who may not sit within the private jet charter bracket but who are seeking a tailor-made travel service with exclusive benefits.

Elena Enotiades, Head of Partnerships, Victor said: "HNWIs are continuously seeking value on their products and services – particularly in the current economic climate. We have seen Alto point redemption increase from 60% to 80% over the past year. By significantly upgrading our Alto loyalty programme, customers are getting tangible value in return - even if they're in a position to spend thousands on flying private."

Unlike other concierge services in the luxury market, Victor membership has no joining fees and the Alto programme is available to all, by simply registering on Victor's platform. Alto rewards members with one point for every one US dollar spent and points can be used once a minimum of 10,000 have been collected. Through Alto, Victor members can access over 1,000 hotels and villas, alongside a selection of 50,000 ticketed events and premium goods. Whether it is reducing the cost of a jet charter from London to Nice by 20%, using the points to secure tickets to a Formula 1 Grand Prix, or reducing the room rate at the Mandarin Oriental London, Victor members have the flexibility to spend their points as they choose within the Alto network.

Enotiades continues, "Over 80% of Victor's HNW customers choose to arrange their own jet charter themselves, rather than it being handled by their PA. Therefore, offering additional products and services through Alto facilitates a seamless end-to-end service with one point of contact for them."

"Our customers tend to use their Alto points on the most high-end products and experiences. This past summer alone, we've successfully organised 50-metre yacht charters, exclusive six-figure ticketed events and luxurious week-long villa rentals around the globe. The trust our clients place in us for their jet charter extends to our partnerships, ensuring they can expect an equally gratifying experience with our esteemed partners."

Victor's Newest Alto Partners
Brown's Hotel: Located in Mayfair, London.
The Nautilus Maldives: A five-star resort set in the Maldives' Baa Atoll, a UNESCO Biosphere Reserve, comprising 26 private beach and ocean homes.
EnVogue: A travel company crafting exclusive adventures of a lifetime.
SUPPER London: Luxury food and drink concierge service with food deliveries from renowned establishments including Nobu, Park Chinois and Fortnum & Mason.
Auto Vivendi: The world's largest private members' supercar club, providing exclusive events and networking opportunities.
Wilderness Reserve: Set on an 8000-acre estate of lakes, woodland and rolling meadows, this is a long-term restoration and conversation project offering access to a diverse collection of traditional and historic luxury Suffolk properties, offering in-house wellness treatments, three dedicated spa houses and activities from paddle boarding to falconry.
Mandarin Oriental Hyde Park: Hotel located in central Knightsbridge opposite Harrods.
Launched by Victor in 2018, Alto remains the first and only frequent flier points programme in private aviation, with an accompanying complimentary concierge service.