in Aerospace
Virgin Atlantic welcomed back to Dubai by dnata
Dnata has welcomed Virgin Atlantic's return to Dubai International Airport (DXB) for the first time since March 2019.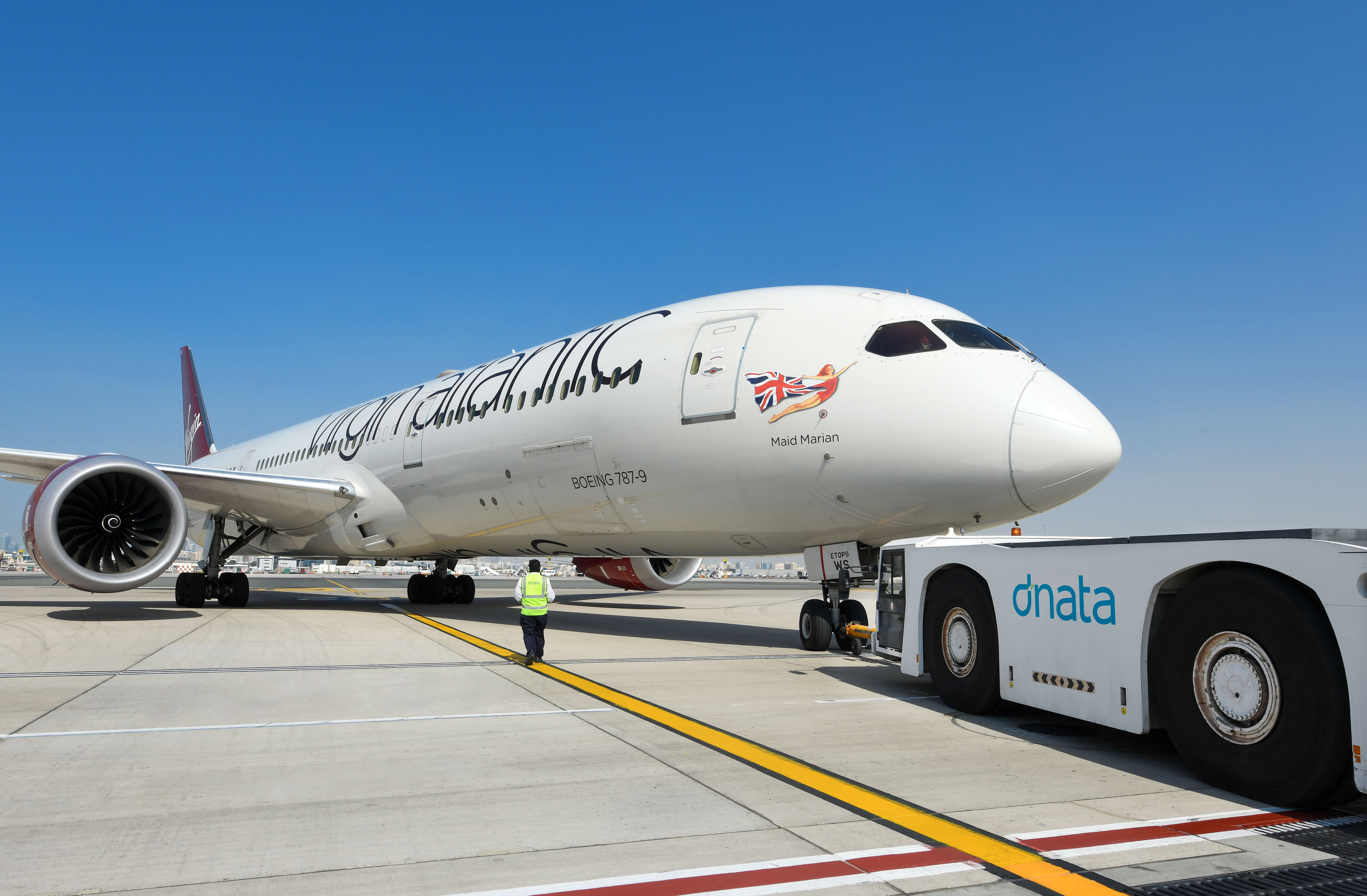 Image courtesy dnata

The company's dedicated team will deliver a range of ramp and passenger services, ensuring the highest level of quality and safety for the airline and its passengers at the world's largest international airport.

The UK-based airline re-commenced its flights from London Heathrow Airport on 30th October, with a four-weekly service to cater for the popular winter travel season, operating a Boeing 787-9 aircraft. Eligible Virgin Atlantic customers will also have access to the marhaba-operated SkyTeam lounge at DXB's Terminal 1.

In the year 2018 to March 2019, the air services provider's team welcomed and assisted almost 180,000 Virgin Atlantic passengers and holidaymakers from over 360 flights between Dubai International and London Heathrow.

Jaffar Dawood, dnata's Senior Vice President, Airport Operations, UAE and MEA, said: "We are delighted to welcome Virgin Atlantic back to Dubai International. Dubai is expected to be extremely busy with travellers keen for some winter sun, and we look forward to once again working with the airline's local team to provide their customers with a best-in-class, memorable airport experience."

Liezl Gericke, Head of International at Virgin Atlantic, commented: "We've long wanted to return to Dubai when the time was right, and we know our customers will be over the moon with the reintroduction of this popular route. Nothing sets our hearts soaring like a new destination or reintroducing an old favourite. We look forward to welcoming our customers back on board, whether travelling for business or leisure or heading back to the United Kingdom to reconnect with friends and family."

Virgin Atlantic has also selected dnata Representation Services to provide a comprehensive range of services to the airline as its general sales agent (GSA) in the UAE. The partnership establishes UAE-based infrastructure for local sales, marketing and distribution support, providing a full range of travel services for Virgin customers flying to and from Dubai.

Established in 1959, dnata offers quality and safe ground handling, cargo, travel, catering and retail services in over 30 countries - including the UK - across six continents. In the financial year 2022-23, dnata's customer-oriented teams handled over 710,000 aircraft turns, moved over 2.7 million tonnes of cargo, uplifted 111.4 million meals, and recorded a total transaction value (TTV) of travel services of US$ 1.9 billion.