in Features
2022 aerospace & defence manufacturing tech transformation
Evan Sloss, Director EMEA at iBASEt, identifies five technology trends set to change aerospace & defence manufacturing in 2022.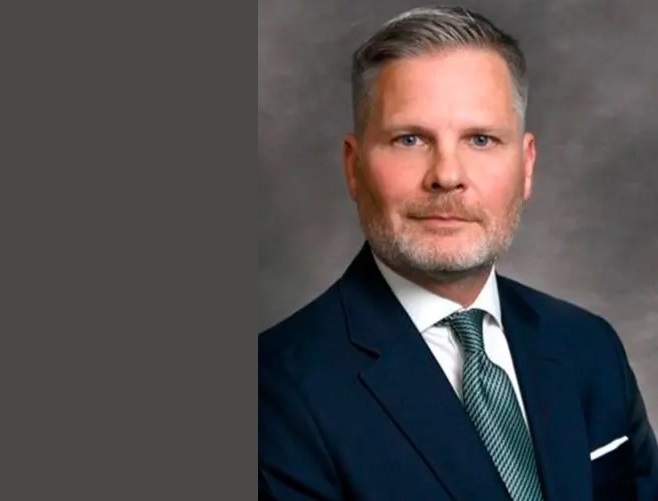 Image courtesy iBASEt

Two defining traits of the aerospace & defence (A&D) manufacturing industry are its alignment with risk reduction and concerns over making changes, plus the possible impact on production processes that might result.

With attention firmly placed on quality, safety and regulatory compliance, many manufacturers feel most comfortable continuing with 'tried and tested' production models and technologies.

However, as we head into 2022, we are beginning to see the tide turning. Once seen as 'nice to have' or 'something for tomorrow', digital technologies have become more reliable and mainstream.

The industry is beginning to realise the value that can be brought by running programmes on the cloud, rather than just on-premises.

Across the wider industry, modernisation and globalisation initiatives are gathering momentum. A&D manufacturers must adapt accordingly, or risk being left behind.

Yet exactly what is changing during this period of disruption and innovation?

Here are five technology trends that could make or break industry players in the coming year: will they keep pace with the digital change, or be left behind?
Increasing Digitalisation:
A&D value chains have become increasingly complicated. As a result, many companies have decided to adjust their operations to achieve maximum flexibility, with modernisation investments spanning the entire organisation. These investments might include simple process and product designs, or on a larger scale, ramping up digital technology before, during, and after manufacture. Companies are now refining their legacy designs to produce new components – often at a quicker pace. As more A&D companies embrace new levels of digitalisation, the risk of wasting time or making mistakes is alleviated by moving away from paper-based production and manual processes. As they shift to digital, manufacturers must ensure they are making wise choices, rather than 'easy' ones. They must be willing to look wider than the monolithic enterprise solution providers they have been working with, as there could be more innovative, appropriate solutions in the wider market.

Additive Manufacturing
Additive manufacturing, or 3D printing, is nothing new. Yet despite all the advances, there has not been a high adoption rate in the A&D industry. However, now it has become increasingly apparent that it has matured and can play a vital role. This production process makes it possible to create custom parts from nearly any location and to do so with stronger and lighter designs that consume fewer materials. It's not surprising the industry has welcomed this innovation with open arms. Some are compressing things even further through additive printing, which will become much more commonplace in the coming year.

Smart Materials
Estimates suggest that the global Smart Materials market is expected to be valued at USD 98.2 billion by 2025, and uptake is set to skyrocket for A&D manufacturers. The opportunities and scope for innovation with smart materials are vast and revolutionary: electronic sensors, actuators, self-healing fuselages, and more. The use cases in A&D are growing. For example, smart materials can improve the durability of modern aircraft, proving resistant to conditions that typically damage electric motors.

Multiphysics Simulations
Simulations help manufacturers to correctly gauge the design and safety of critical systems. This can include testing aerodynamics, simulating emergency conditions like lightning strikes and other real-world use cases. These simulations enable engineers to create enhanced, better designs while reducing risk. Take Northrop Grumman's B-21 Raider program as just one example of what is possible with a "Model-Based Everything" approach. This program has integrated, high-fidelity models that are now being shared across all technical disciplines and programme partners. This methodology has created a new precedent of engineering design while delivering new levels of control over the entire production process establishing new levels of collaboration between engineering and production teams.

Risk Reduction Through Data
Risk reduction will always be a priority for A&D manufacturers. Due to the unpredictable and competitive state of the current market, manufacturers must optimise costs by any means possible. This means we will see increased uptake of digital technologies that are designed to reduce risk. Anything that minimises unscheduled downtime or improves productivity will always be seen as a critical asset. Look to see increased investment in how manufacturing intelligence is captured, analysed and acted upon as well as how visibility to real-time analytics is increasingly utilised. If they can use data in a truly intelligent way, manufacturers will be in a great position to answer the fundamental question 'are we having a good day?' and take action if the answer is 'no'.
Keep pushing forward
These five trends are just the tip of the iceberg, with industry transformation rapidly gaining momentum. While A&D manufacturers enter a new era of digital disruptors driving innovation, digital technology is maturing rapidly to meet these new requirements and demands.

Those who are willing to experiment with new technologies and use cases can head into the new year confident that while challenges lie ahead, they will be well prepared to drive further business success.