in Defence / Security
Adarga awarded Improbable contract to support UK Strategic Command SSE demonstrator
Adarga has been awarded a contract from UK technology company Improbable Defence business, to integrate its technology to support the second year of building a Single Synthetic Environment (SSE) Technology Demonstrator for UK Strategic Command, the major organisation of the British Armed Forces responsible for leading integration across all domains - cyber, space, maritime, land and air.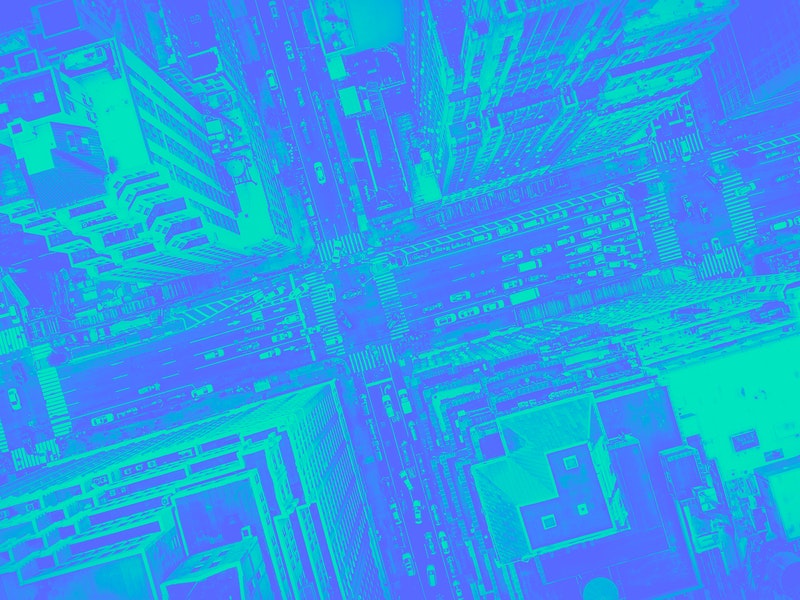 Image courtesy Adarga

Through its ground-breaking capability for reading and understanding multiple, diverse data sources, Adarga supports multi-domain, decision support and mission planning. The highly granular detail provided by Adarga's Event Detection feature supports the SSE Technology Demonstrator by identifying and locating mission critical events in real time.

The SSE being jointly developed by Improbable and UK Strategic Command delivers a simulation demonstrator which models the conventional physical domains (maritime, land and air) as well as aspects of space, cyber and the information environment. The simulation brings together models of physical elements such as weather, terrain and infrastructure networks with more abstract systems such as social, political and economic ones; and enables the exploration of the causal relationships and interdependencies between them.

The SSE combines inputs from a diverse ecosystem of other technical applications, models and data (some of them powered by cutting-edge data analytics and Artificial Intelligence/Machine Learning technologies) supplied by ecosystem partners from across industry, government and academia, all integrated and hosted on Improbable's synthetic environment platform.

The SSE has the potential to enable decision-makers at every level – from political to tactical – to test and rehearse policy choices and military courses of action in a rigorous, data-driven way. This will allow them to assess probable consequences with a far greater and more data-driven level of confidence than has previously been achievable.

The second year will see the development and expansion of this prototype SSE into a cloud-based tool which will enhance users' planning and decision-making.

Adarga's AI Knowledge platform fuses and analyses data from millions of diverse sources to support multi-domain decision support and mission planning. The highly granular detail provided by Adarga's Event Detection feature helps to identify and locate mission critical events in real time, enabling more accurate modelling and scenario planning. Adarga's live events feed helps users to detect unfolding situations and identify emerging risks, rapidly understand key trends and prioritise responses with greater speed and confidence.

Rob Bassett Cross, CEO of Adarga, commented: "At a time of considerable global uncertainty, the ability to support our customers need to translate vast quantities of data into actionable information has never been more important. We are delighted to be working with Improbable Defence and building the partner ecosystem of an unrivalled, state-of-the-art planning and decision support platform."

Richard Warner, Director of Partnerships, Improbable, commented: "The Single Synthetic Environment is a unique and powerful capability with the potential to transform how Britain's Armed Forces train, plan and operate. It is also a fantastic opportunity to create hundreds of skilled jobs in the UK technology and defence sectors, and establish home-grown expertise in a capability with such enormous potential. We're delighted to welcome Adarga as a partner in the second year of the project, and to add the AI Knowledge Platform to the growing ecosystem supporting the SSE."

Major General Jim Morris, Director of Joint Warfare at UK Strategic Command, commented: "Open platforms are a key driver of competition and innovation, and the ability of this Single Synthetic Environment to combine inputs from partners in a wider ecosystem points the way to a future which delivers competitive advantage for UK Defence."

Using Adarga's Knowledge Platform, organisations are able to integrate and analyse vast volumes of data more quickly and accurately. Adarga automates time-intensive tasks, learning by reading and understanding complex data at speeds humans are unable to achieve, transforming the value users are able to discover in their data. It allows users at every level to realise the full potential of available information, elevating them above time and knowledge-intensive process, expanding what it is possible for humans to achieve alone.

Adarga is based in London and Bristol (UK), with a team of over 60 software engineers and data scientists. The Company has secured a number of significant customer licensing and collaboration agreements and continues to grow a strong and accelerating pipeline of technology pilots and software sales.

Founded in 2012 and headquartered in London, Improbable employs more than 700 staff, with the majority working in the United Kingdom.

Improbable's games business provides better ways to make multiplayer games and helps multiplayer developers to meet any challenge. Improbable's services include managed hosting & orchestration, networking, online services and development tools, as well as advice, support and full co-development. Improbable also makes innovative multiplayer titles using its own technology.

Improbable's Defence business operates globally and combines its parent company's software engineering experience with expertise in computational modelling, AI and data analytics. Its work focuses on adapting and extending SpatialOS, Improbable's multiplayer game networking solution, to enable the most sophisticated military simulations and synthetic environments ever experienced. The business works across the NATO alliance and with a range of industry partners to transform planning, training and decision support in the government, defence & security community.