in Defence
ADS report evaluates Defence & Security Industrial Strategy progress
ADS has today published a report evaluating progress on the Defence & Security Industrial Strategy in the six months since it was launched.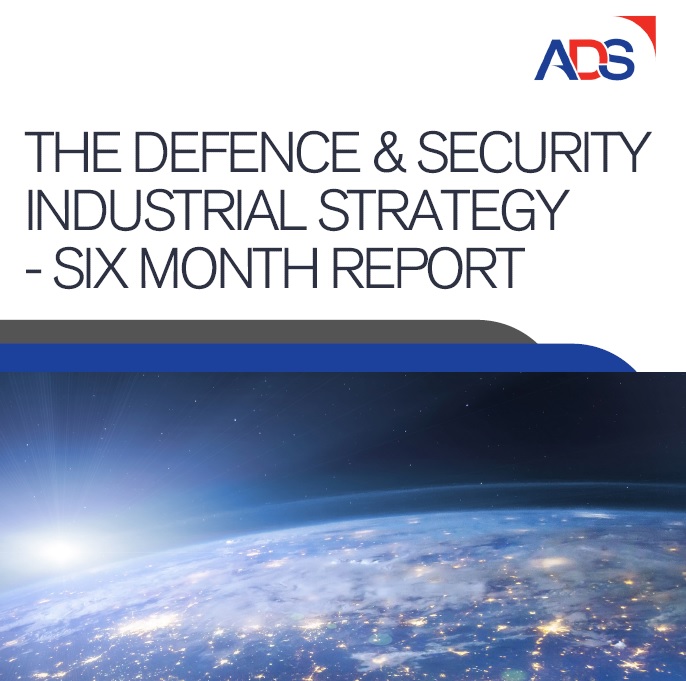 Above: Click here to see ADS' Defence & Security Industrial Strategy progress report.
Courtesy ADS

The new report is now available on the ADS website.

The new report reveals that ADS has found that good but varied progress has been made on implementing the strategy and they have made three recommendations to Government to build on the momentum:
Ministers set out the Government's key priorities through a joint industry-Government implementation plan in Autumn 2021, for the next year, thereby providing clarity to industry;
The Comprehensive Spending Review (CSR) 2021 ensures that there is sufficient resourcing to underpin the prompt delivery of DSIS by the MoD and Home Office;
The Government accelerates implementation of DSIS going into the one-year anniversary in March 2022, to boost industry confidence and investment in the UK.
ADS Chief Executive Kevin Craven said: "The Defence and Security Industrial Strategy sent a positive signal to industry that the UK will give more clarity about its future plans and needs. This promises a new approach that will help UK companies of all sizes access procurement opportunities and deliver the innovative capabilities needed by our armed forces and security services.

"Six months on, some areas have seen good progress, but the time is right to build on this momentum. Industry is looking for Government to set out clear priorities for 2022, make sure there is sufficient resourcing to deliver the strategy promptly, and accelerate implementation in areas where more progress is needed.

"Effective and speedy delivery will make the difference between boosting industry confidence and investment, or posing risks to our ability to compete in this advanced and rapidly evolving global market."