in Defence
Aeralis selects j2 Universal Tool-Kit
British military jet developer Aeralis, has selected the j2 Universal Tool-Kit as a key component of its digital engineering process, using its simulation capabilities to perform digital test and evaluation from the outset of the programme, enabling fast development iteration across the range of Aeralis modular configurations.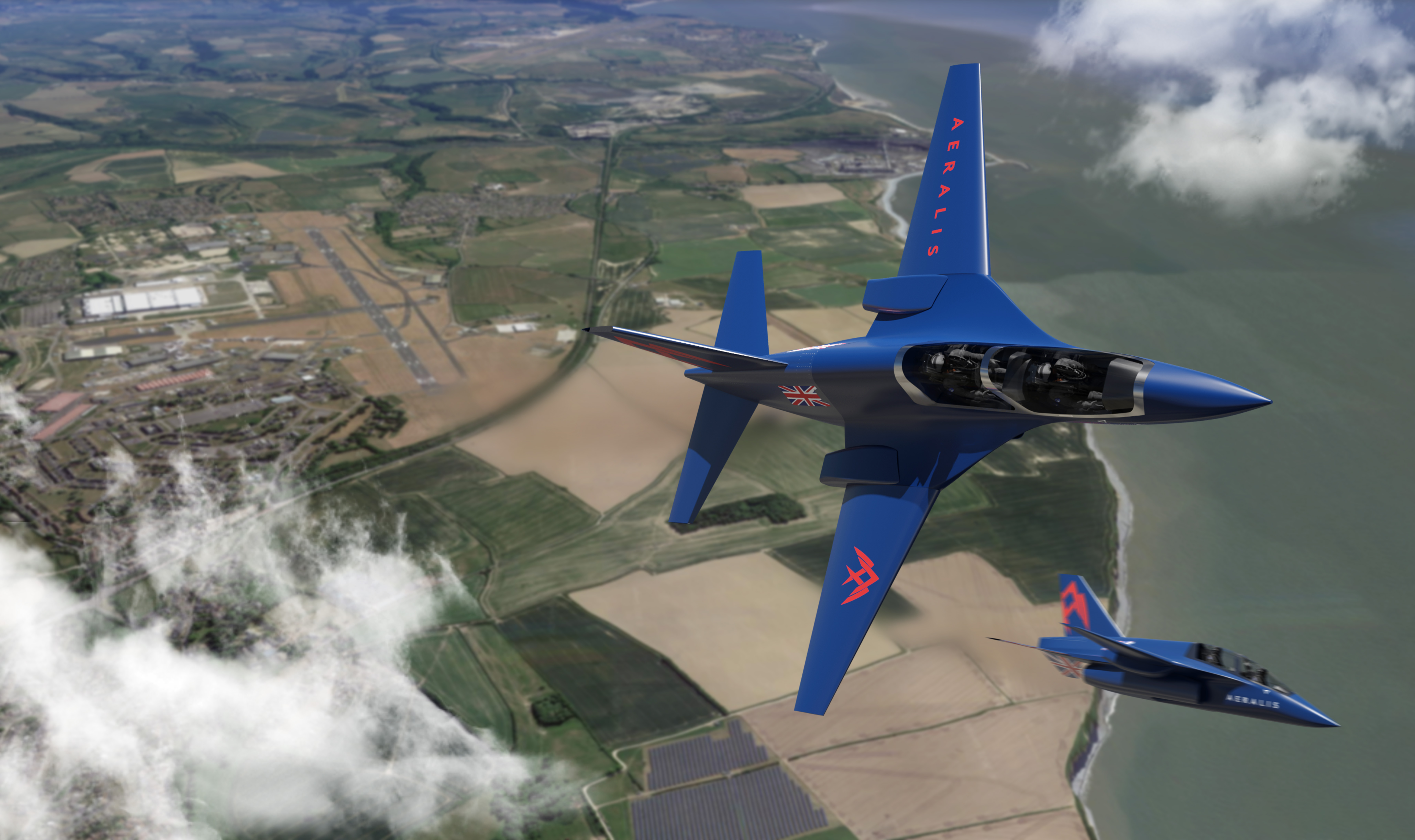 Image courtesy Aeralis

The j2 Universal Tool-Kit software suite, developed by j2 Aircraft Dynamics Ltd, is already used by Tier 1 Aircraft and Simulator manufacturers in the US. The j2 software provides an in-house design and analysis capability that will support the Aeralis Design Organisation from design into simulation and development, through to flight test support and certification.

Aeralis' digital twins, including design alternatives and different modular configurations can, from the early design stage, be flown in real-time through using j2 software to drive simulator models. The whole system is built around teaming and networked capabilities, providing an integrated design and analysis capability that is to be pivotal to the Aeralis Design Process. Work is already underway to develop simulator models to fly on Thales developed synthetic training devices.

Tristan Crawford, CEO, Aeralis said: "We are delighted to be working with j2 as we create the aircraft of the future. The j2 Universal Tool-Kit will be an invaluable asset in the design and simulation process going forward."

Paul Jenkins, Snr VP Commercial, j2 Aircraft Dynamics Ltd said: "This is a fantastic opportunity to work with Aeralis on its aircraft development project. The experience j2 has gained from working with other Tier 1 defence contractors in the US market on aircraft modelling and simulation will have a direct impact on what can be achieved with the Aeralis team, especially in the model to sim application, a core part of the aircraft development process. It provides the ability to optimise the design earlier by getting pilot inputs from the outset."

Aeralis is a UK-based aircraft developer creating a new class of transformative military aircraft. The new aircraft will be based on a modular system, enabling the company to deliver a range of configurations for different missions by using common fuselage and avionics while switching engines, wings and mission systems. The company has completed phase one and phase two development, with feasibility studies complete and its core team established in preparation to develop a pre-production aircraft with first flight targeted within three years.