in Aerospace
Aircraft deliveries hit record low for April
Global aircraft orders and deliveries in April were heavily affected in the crisis caused by the Coronavirus COVID-19 pandemic.
The impact on the industry is expected to be felt for several years before production can be fully restored to pre-crisis levels.

A total of 20 aircraft deliveries in April was a record low, made up of 13 single-aisle aircraft and seven widebody aircraft. The overall aircraft order backlog fell below 14,000 due to cancellations. However, if demand and production rates are ultimately restored to pre-crisis levels, aircraft orders still represent up to £215 billion in value to the UK.

To ensure a strong restart and recovery for the aerospace industry, ADS has set out five priorities for action:
A pragmatic and proportionate plan to resume flights and enable travel as soon as the crisis allows.
Extension and flexibility for employment support measures that will be needed for many months in a sector that faces a long road to recovery.
Rapid expansion of Government support for low carbon aerospace technology, putting the UK at the forefront of the drive to develop and manufacture more sustainable aircraft.
An evolution of business support measures that unlocks finance for manufacturing supply chains.
Bringing forward public procurement programmes to support jobs and cashflow, particularly in defence and space.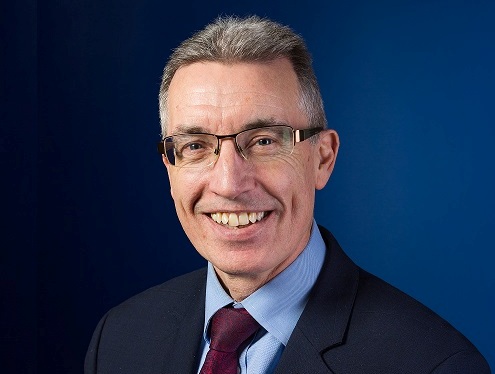 ADS Chief Executive Paul Everitt (above) said: "The aerospace industry has been hit hard by the COVID-19 pandemic and urgent steps need to be taken by the Government to protect our highly skilled, high value workforce in every part of the UK.

"This can be done through the UK leading the re-opening of international aviation, putting in place additional public support for development of new low carbon technologies, bringing forward defence and space programmes and establishing long-term funding mechanisms to help our supply chain survive and prosper as growth returns to the sector.

"Following the announcement of a 14-day quarantine period, we are asking the Government to move to a more targeted approach, such as 'air bridges', which would see the controlled reestablishment of air routes and overseas travel, where it is safe to do so, and as soon as possible to any low risk country. The alternative risks major damage to the arteries of UK trade with key industry supply chains, whilst pushing the UK to the back of the queue as states begin conversations for opening up their borders."