in Defence
Ascent achieves 100,000 simulator training hours milestone
Training provider Ascent is celebrating reaching the milestone of 100,000 hours of simulator training, which was reached across the UK's military flying training system (UKMFTS).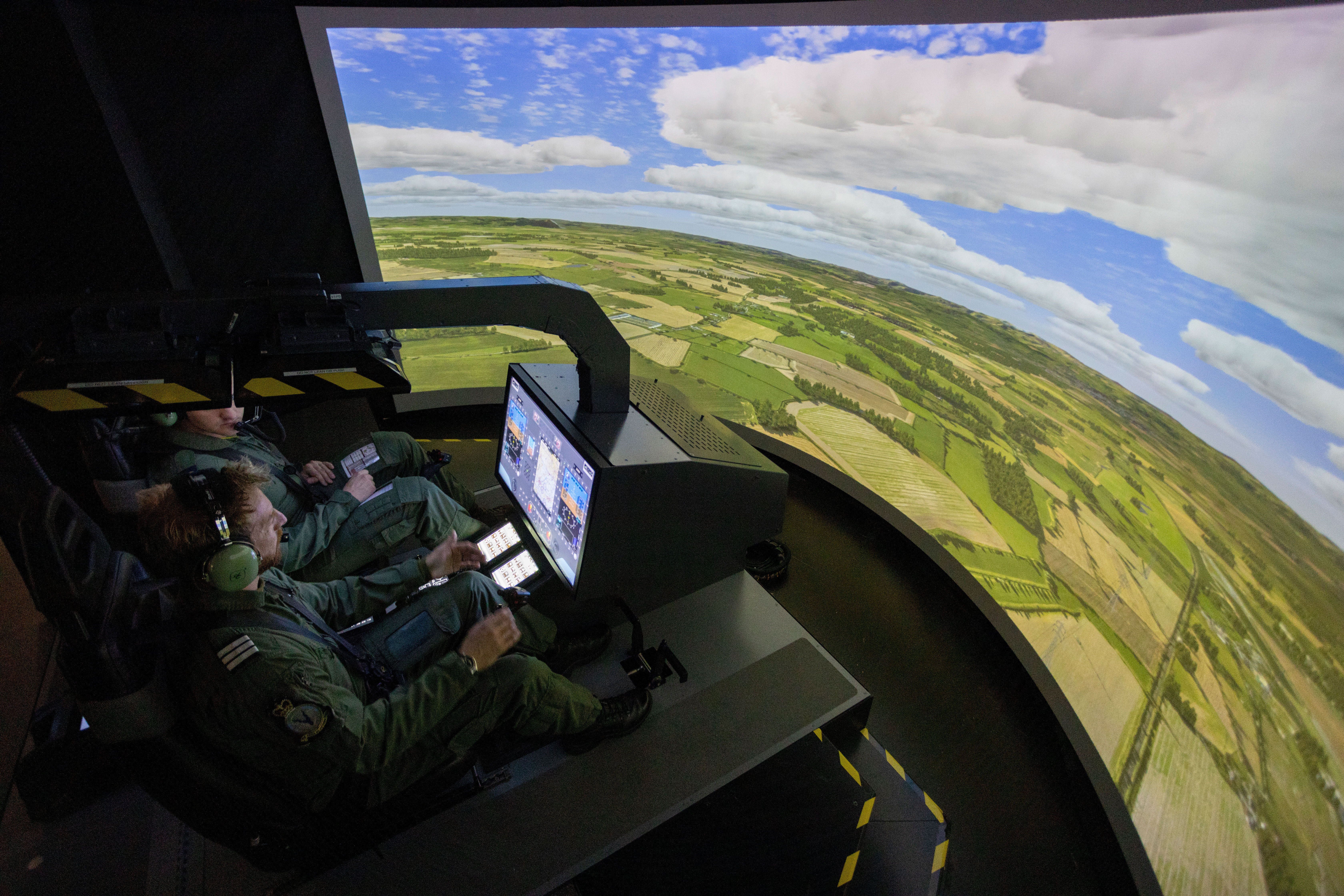 Image copyright Ascent

The milestone reflects the importance of synthetic training in readying graduates for front line roles. Ascent Managing Director, Tim James, said: "Congratulations to the joint UKMFTS team for reaching this fantastic milestone. We are constantly seeking to exploit latest simulator technologies to accelerate student learning."

Ascent runs more than 100 synthetic training devices – from full flight simulators to desktop programs – as a core part of its training solutions. This makes Ascent one of the largest providers of simulated environments to the armed forces.

These devices are supported by a dedicated workforce of over 50 Lockheed Martin staff, along with a supply chain that is now over 50% sourced from the UK. The recent addition of rear crew stage 1 simulators to this portfolio will further increase this figure, as this device is over 80% sourced in the UK and supported by UK-designed courseware.

Ascent continues to grow its synthetic capabilities. Earlier this year, a new building extension at RAF Valley was officially opened, as part of a £175m investment by the MoD into Ascent's delivery of basic flight training within UKMFTS.

This new Strategic Defence and Security Review (SDSR) building will house a Texan dome simulator, a flying training device built by Lockheed Martin. This device is currently being installed at RAF Valley and is expected to enter service before June 2024. The SDSR project is designed to increase basic flight training throughput of trainee pilots by almost 50%, reinforcing our commitment to providing global turnkey training solutions.

In addition, Ascent continues to push the boundaries of training and in conjunction with Lockheed Martin we are working with the MOD to explore the potential of new capabilities such as augmented and virtual reality.

These capabilities have the potential to give aircrew enhanced training in benign environments, without compromising the quality of our output, which is essential for the defence of UK national interests.

Ascent Flight Training was appointed in 2008 to design and deliver a modern and efficient flying training system by the UK MoD. It was created as a joint venture between Lockheed Martin UK and Babcock International.