in Defence / Events
Babcock to display new GLV prototype at DSEI
Babcock will be displaying their brand new General Logistic Vehicle (GLV) prototype at DSEI 2023.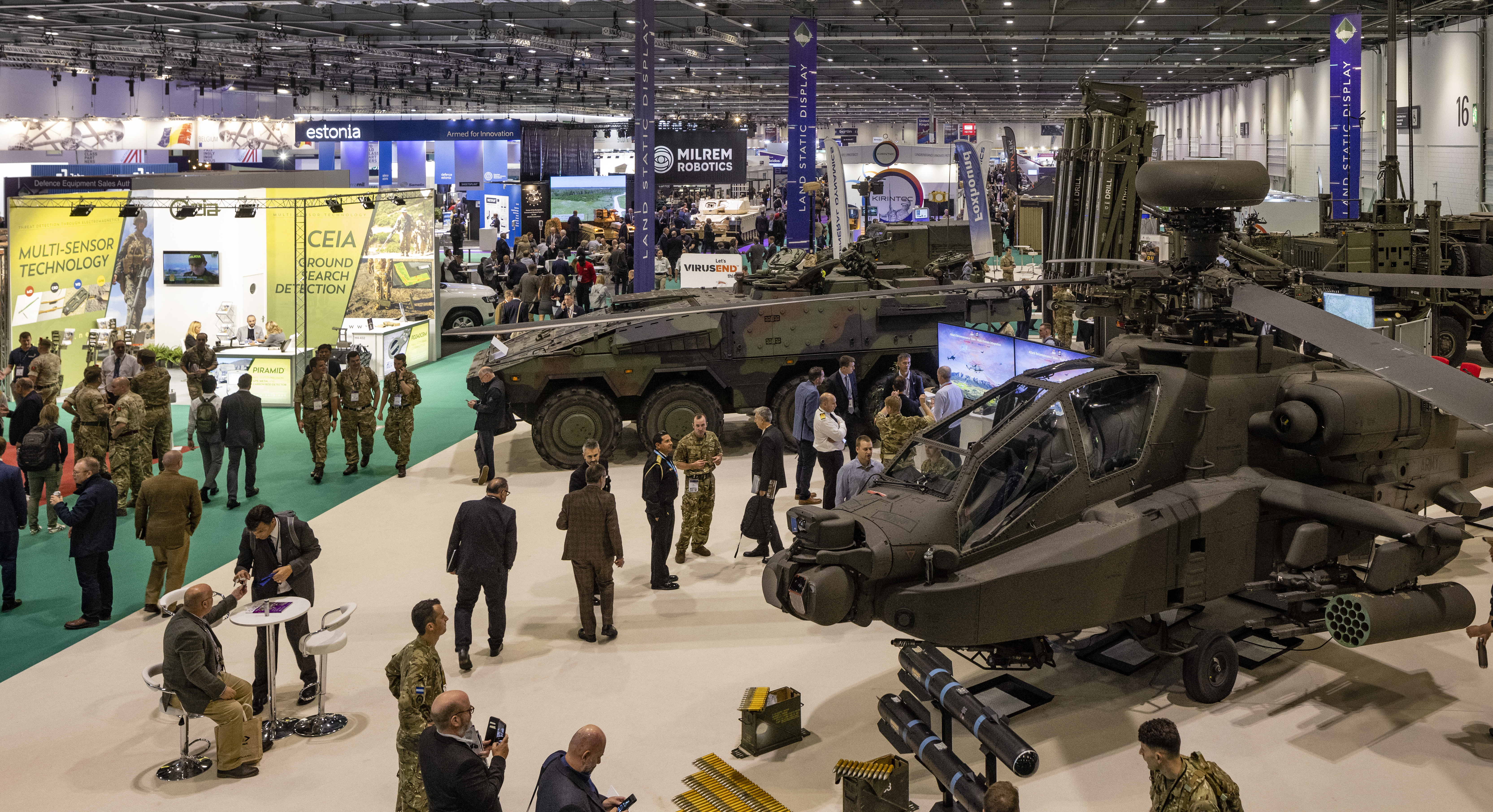 Above: The DSEI 2021 Land Zone.
Courtesy Clarion Events

The ground-breaking GLV is built around the proven Toyota Land Cruiser 70 series platform which is used by militaries and aid agencies all around the world. Able to fulfil a multitude of tasks for the armed forces, it offers a common vehicle base with various role modules to meet the needs of different missions across evolving theatres of operation.

The GLV will come with an automatic gear box and a powerful 2.8 litre diesel engine as well as unique military body and enhancements from Babcock which will put crew comfort and safety to the fore.

It builds upon the characteristics, performance, and core architecture of the iconic military Land Rover whilst applying Babcock's engineering expertise and the latest technology. It will deliver reliable, mission readiness, anywhere.

Chris Spicer, Managing Director of Engineering and Systems Integration at Babcock said: "We are confident that this vehicle meets the requirements of military and security forces across the world.

"By applying engineering excellence and the latest technology, we can provide our partners with the systems they need to complete their mission."

The vehicle is a must-see for DSEI 2023, as this will be the first opportunity to see the prototype.