in Defence / Space / Events
BAE Systems Digital Intelligence to give space defence insights at UK Space Conference
BAE Systems Digital Intelligence is to discuss new space technology breakthroughs for national defence at the biennial UK Space Conference event, being held next week at the ICC Belfast 21st-23rd November.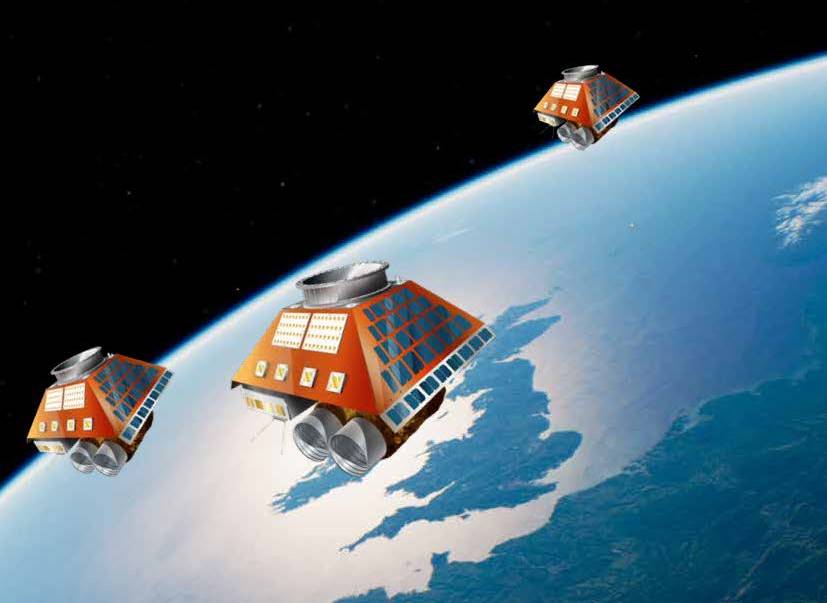 Above: Click here to download Innovation in space for advantage on Earth.
Courtesy BAE Systems

The rapid digitalisation of the battlespace has extended the scope of modern warfare beyond terrestrial confines, fundamentally altering its dynamics. The latest report by BAE Systems Digital Intelligence, Decision Making in the Battlespace of the Future , states that with 89% of global military and aerospace industry decisionmakers seeing space as an essential component in national defence, innovation in space has never been more important.

Inspired by the state of the space sector today, BAE Systems Digital Intelligence will be at the upcoming UK Space Conference in Belfast, taking place from 21st - 23rd November 2023, discussing:
The role of space in defence and the future of multidomain operations
Future proofing space skills and how BAE Systems Digital Intelligence is working to empower the next generation of the space workforce through apprenticeships
Innovation in space capabilities, such as low earth orbit (LEO) satellites, rideshare space missions, geo-intelligence analytics and more
Space value chains and how to build one of the most innovative and attractive space economies in the world
BAE Systems Digital Intelligence's participation at the event reflects its support for the UK Government's Defence Space Strategy and helping protect and defend the UK's interests, including:
The acquisition of In-Space Missions in 2021 to unlock capability to design, build, launch and operate satellites
Working with ICEYE on advanced SAR capabilities such as high-resolution imagery of the Earth's surface, day, night or in any weather
Investing in Early Careers development to drive the growing space economy in the UK
Supporting European Space Agency mission to Jupiter's icy moons by offering tracking, telemetry and command processor (TTCP), a next-generation space technology
Providing waveforms expertise to ensure customers have the most accurate and timely data
Designing AzaleaTM LEO satellite cluster to provide high-quality information and intelligence in real time from space to military customers, set to launch in 2025
Utilising these capabilities, BAE Systems Digital Intelligence aims to support the establishment of a secure space domain.