in Defence
BAE Systems' MAFPS deployed to the cloud
BAE Systems' Mobility Air Forces Automated Flight Planning Service (MAFPS) is transitioning operations to Cloud One, one of the first mission-critical applications to complete a cloud migration.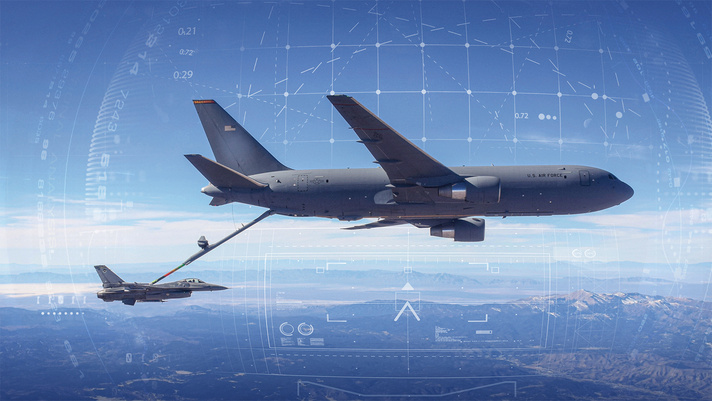 Image courtesy BAE Systems

BAE Systems is a pioneer for the US Air Force, providing warfighters with improved capabilities for mission management and agile airspace planning.

"The cloud environment will increase the operational availability of MAFPS' best-in-class services for our customers," said Meg Redlin, director of Mission Systems at BAE Systems. "The system's automation streamlines flight planning for the future of airspace operations."

MAFPS operations in Cloud One align with the US Air Force's transformation objectives, breaking from legacy on-premise environments to a cutting-edge architecture. The new approach to agile deployment at the enterprise level provides increased storage, computing, and processing flexibility and enables faster version upgrades for the software.

Factoring in environment and platform constraints, BAE Systems' MAFPS technology dynamically manages fuel-efficient routes and plans flights for Air Mobility Command's cargo aircraft, tankers, and operational support aircraft. The software integrates data sources and manages constraints such as weather. MAFPS' optimised plans also provide ideal routing and effective planning support so that warfighters can engage anywhere, under any condition. The system is currently fielded at all levels of operation.

BAE Systems' mission management capabilities afford service men and women automated software solutions to improve mission effectiveness and enhance decision-making in the sky. With more than 30 years of experience delivering flight planning systems, its battle management, auto-routing, multi-domain targeting, ground support and avionics and armament test equipment provide end-to-end capabilities for the US Department of Defense. The development and production of this technology takes place in San Diego, Ca. and Fairview Heights, Il.