in Defence / Events
BAE Systems to highlight Polish partnerships and defence tech at MSPO 2023
BAE Systems will be demonstrating its defence and security solutions for land, sea, air, space and cyberspace at MSPO 2023 - being held at Targi Kielce, Poland, 5th to 8th September - whilst showcasing its teams working in Poland and its partnerships with the Polish military and companies in the Polish defence sector.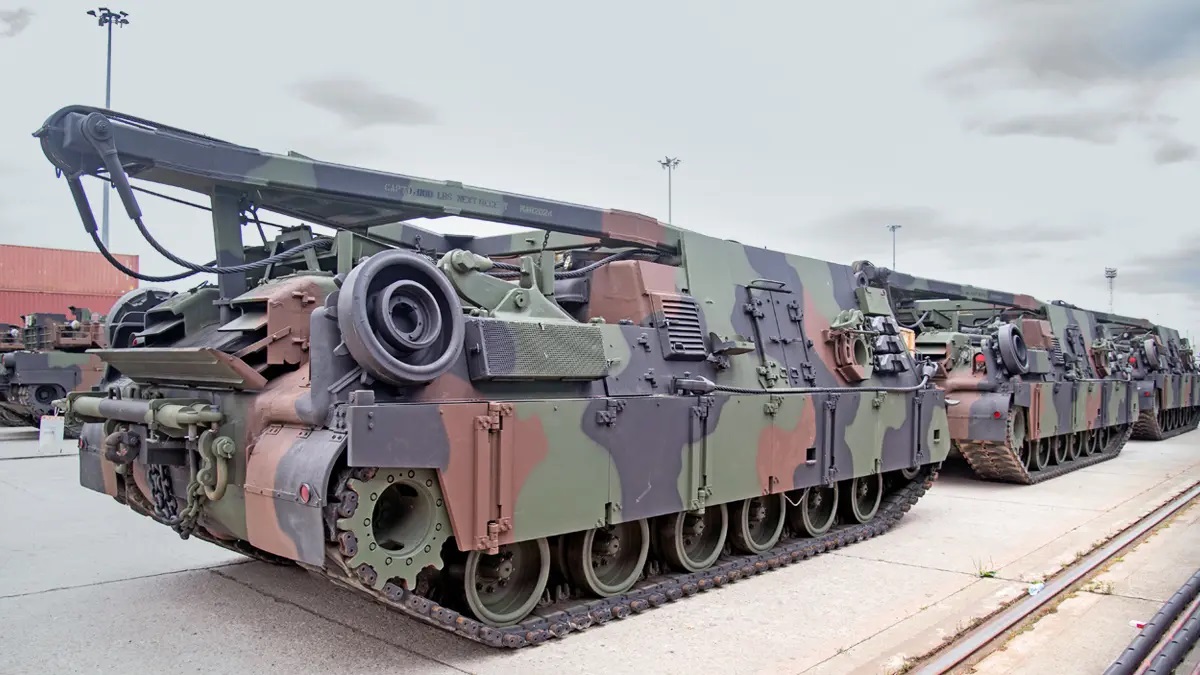 Above: M88A2 armoured recovery vehicles.
Courtesy BAE Systems

Gabby Costigan,, Group Managing Director, Business Development, BAE Systems said: "The relationship between BAE Systems and Poland is strong and enduring. From our teams in Poland to our customers and industrial partners across the country, our work together ensures security and economic growth. BAE Systems never loses sight of the ongoing need for effective, robust national defence for Poland. We are proud to support this crucial mission and to demonstrate at MSPO our ongoing commitment to do more for the Polish people's security."

The BAE Systems will be presenting its multidomain capabilities such as radars, munitions and integrated communications, as well as advanced electronic warfare, head-up displays (HUDs) and munitions for F-16s, F-35s, Apaches and other aircraft including APKWS laser-guidance kit and Digital Light Engine (DLE) HUD.

The Company will also display its proven aircraft survivability equipment, including the Common Missile Warning System, as well as its advanced armoured vehicle situational awareness system, the 360 MVP Sensor.

The M88A2 armoured recovery vehicle will feature both as a model on the BAE Systems stand and there will be a full-sized system on the US Army stand. The first three M88A2s were delivered to the Polish Army in June 2023, with a further 35 due to be delivered soon. As the only vehicle capable of recovering the Abrams tank, the M88A2 can also recover every armoured platform in the Polish Army's inventory, making it an ideal unified recovery solution.

Other land systems on show will include the ARCHER mobile howitzer, M777 lightweight towed 155mm howitzer and an Armored Multi-Purpose Vehicle (AMPV) model. The AMPV was designed specifically to accompany Abrams and other heavy tanks to support a range of operations including mission command and medevac capabilities for armoured brigades. Information on naval guns, such as the 57Mk3 and the 40Mk4, will be available too.

BAE Systems' Digital Intelligence business has a facility in Poznan working on cyber security technology and additional BAE Systems teams support the Polish armed forces. Polish companies are key suppliers on important programmes, including the M88A2, the CV90 infantry fighting vehicle, several naval programmes and the Krab self-propelled howitzer, supporting jobs across Poland.