in Defence
BAE Systems to supply US Apache helicopters with survivability equipment
BAE Systems has received a $22 million award to supply the AN/AAR-57 Common Missile Warning System (CMWS) and associated equipment as part of a US Foreign Military Sales contract – facilitated by the US Army – for the production and delivery of CMWS for a fleet of Apache helicopters.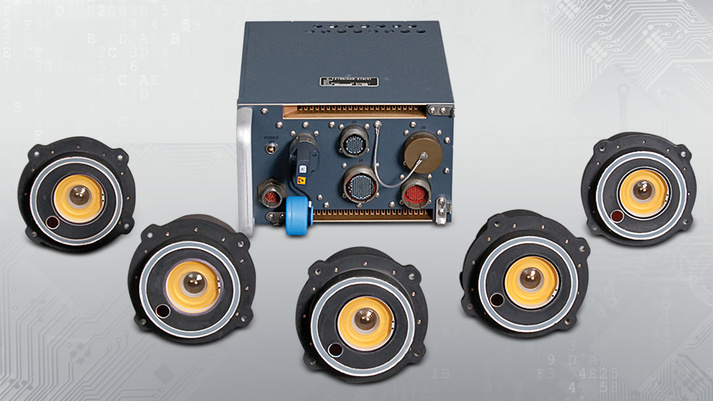 Above: The BAE Systems AN/AAR-57 Common Missile Warning System increases rotary and fixed-wing aircraft survivability by alerting countermeasure systems and crew to infrared missile attacks.
Courtesy BAE Systems

The CMWS alerts crews to incoming hostile fire and missile threats, automatically coordinates and cues countermeasures, and enables data recording capabilities for post-mission analysis. The fleet will leverage BAE Systems' new Gen3X Electronic Control Unit with updated components which provide increased processing capabilities and longer term sustainability.

"Our Common Missile Warning System is a tried-and-true, electronic warfare system that protects aircraft and their crews in the most complex battlespaces," said Chris Austin, director of Threat Detection Solutions at BAE Systems. "We are honoured to have been selected to provide this critical capability."

Deployed across the US Army's rotary and fixed-wing fleet, as well as aircraft of 17 allied countries, more than 3,000 CMWS units have been installed on over 40 different platforms since 2005. The CMWS has logged approximately four million combat theatre flight hours, saving dozens of aircraft and hundreds of lives in an ever-changing threat environment.