in Defence
Britten-Norman to deliver major upgrade for Malta Armed Forces' Islander aircraft
A new agreement has just been signed between the Maltese Government and Britten-Norman that will lead to a significant mid-life update for Armed Forces Malta's Islander aircraft.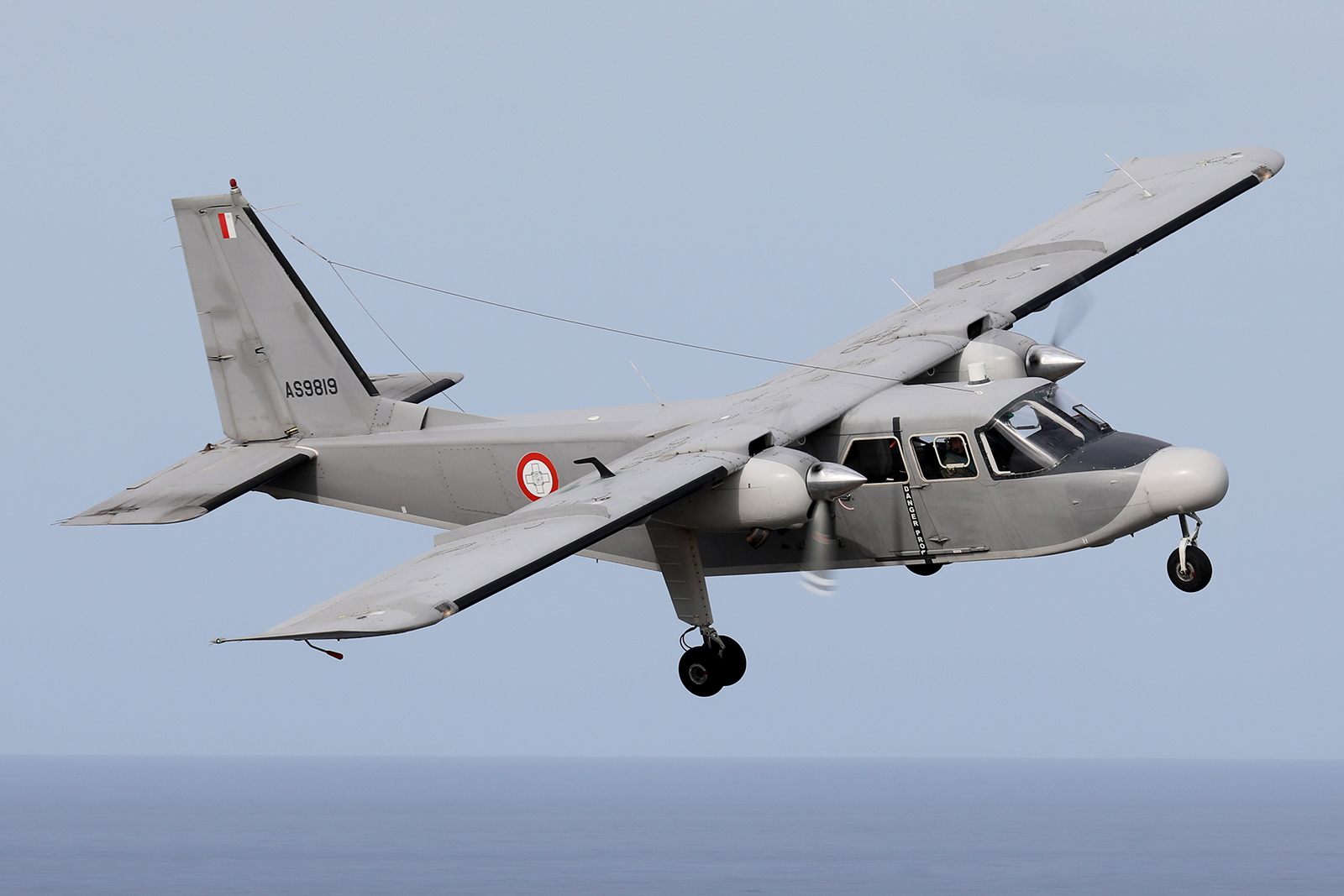 Image courtesy Britten-Norman

Following on from a previous upgrade that brought new mission sensors to the aircraft and an upgrade from piston engines to the Rolls-Royce Model 250 turboprop, the latest changes will now include a major update to the cockpit with enhanced SAR functionality and a new capability of Performance Based Navigation.

At the centre of the upgrade to the aircraft is the installation of a new Garmin G600TXi glass cockpit, with the GTN750Xi and GTN 650Xi NAV/COMM/GPS. The Garmin G600TXi provides a cost effective and practical solution to upgrading the Islander and is a modification available through Britten-Norman for both the piston and turboprop variants. Also to be installed is the latest addition to the Garmin avionics suite, the GI275, an extremely versatile multi-function display that can act as a primary or, as in this installation, as a reversionary secondary display with integral battery. The GI275 is also available for both piston and turboprop Islanders and can be reconfigured as an HSI or as an electronic engine instrument.

These improvements to the Islander bring the aircraft to the very latest operating standard and will greatly enhance the aircraft's core capabilities. Coupled with the Genesys System 55X autopilot, the Garmin G600TXi can be configured to provide automatic search patterns for Search & Rescue operations, reducing pilot workload and providing dramatic improvements to mission success rates.

The powerful electronic touchscreen flight instrumentation will replace existing analogue gauges. This will reduce maintenance costs as well as providing greater access to aircraft performance data and operating parameters.

Other elements of the mid-life update will include a full deep maintenance check, upgrade to the interior with an all-new UK designed and manufactured trim kit, seat and upholstery refurbishment and a full refinish of the aircraft exterior.

Captain Christian Grech, said; "The Armed Forces of Malta have operated Britten-Norman Islanders for over 25 years. The BN2T Turbine Islander is integral to our coastal search and rescue operations, fisheries protection and other land/maritime security operations. With the aircraft's stability, low-speed handling and endurance, the Islander is an essential asset which will continue to assist in maintaining the integrity of the Maltese waters. In recent times, flight display and engine information systems have advanced significantly. We are confident that acquiring these sophisticated avionic systems will positively impact our specialist operations and minimise the pilot's visual workload."

William Hynett, Chief Executive at Britten-Norman, stated; "We are really pleased to have been selected to carry out this important major mid-life upgrade programme for Armed Forces Malta. Britten-Norman has had a close relationship with Malta that extends over many years. We particularly enjoy working with AFM, where we have an ongoing commitment to provide training. We look forward to welcoming the team for the latest round of training at our newly established facilities at Malta International Airport. In 2021 we will also be establishing our new European Union maintenance facility in Malta, from which we will be launching our new air charter operation."

Britten-Norman, the UK's only civil A2 approved aircraft manufacturer, has been designing and building aircraft for over 60 years.
The Company's capabilities include subcomponent manufacturing, mission systems integration, test and trials, maintenance, repair and overhaul, aviation training and global customer support. Britten-Norman is backed by approvals from CAA (A8-21), EASA (21J/G, 145, 147, ATO & Part M) and the UK MoD (DAOS, MAOS & CFAOS).

The Islander is one of the world's most successful and enduring aircraft designs. The aircraft's international acclaim is attributed to its exemplary proven performance as a high capacity, multi-role, high frequency, rough terrain, short take-off and landing workhorse.