in Defence
DE&S' FCG plays key role in historic drone landing on HMS Prince of Wales
The Royal Navy recently flew a pilotless plane to and from the HMS Prince of Wales aircraft carrier for the first time, with essential support provided by the Defence Equipment & Support (DE&S) Future Capability Group (FCG).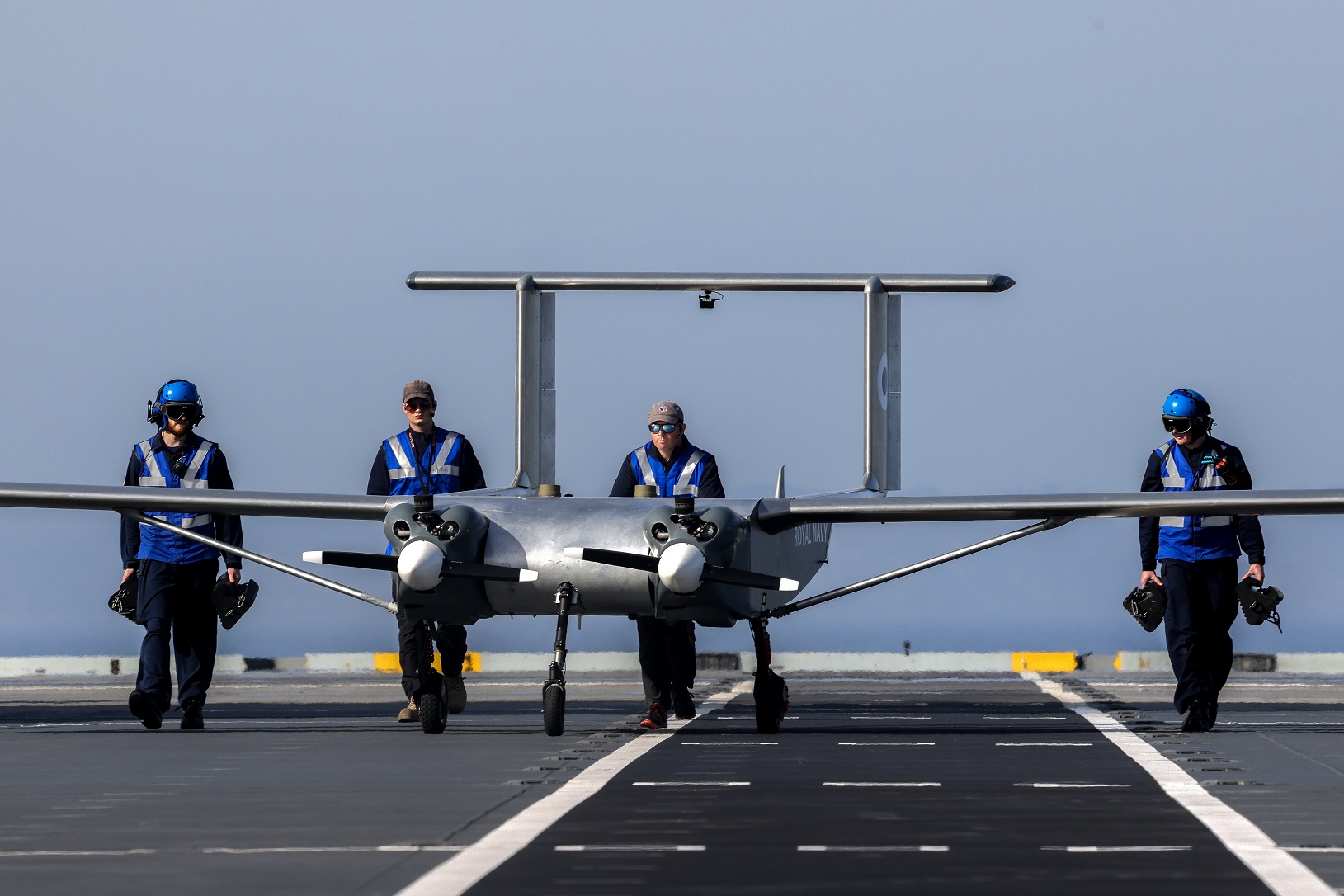 Image courtesy DE&S

The headline news is that last month a W Autonomous Systems (WAS) drone flew from the Lizard Peninsula and on to the deck of HMS Prince of Wales off the Cornish coast.

Supplies were delivered and then the platform flew back in a milestone flight which is a vital step along the way to operating crewless aircraft safely alongside F-35 Lightning jets and naval Merlin and Wildcat helicopters which are currently the backbone of the Fleet Air Arm.

This was a Royal Navy exercise but behind the scenes the work of FCG's Capability Exploitation Team had a pivotal role to play in making this historic milestone possible.

James Morris, Maritime Head, Future Capability Group (FCG), DE&S, said: "While FCG weren't physically there, it's an incredibly proud moment for our team because it was our Heavy Lift Capability development work with the Royal Navy that provided sufficient capability acceleration and thus confidence in the platform's capability to go ahead."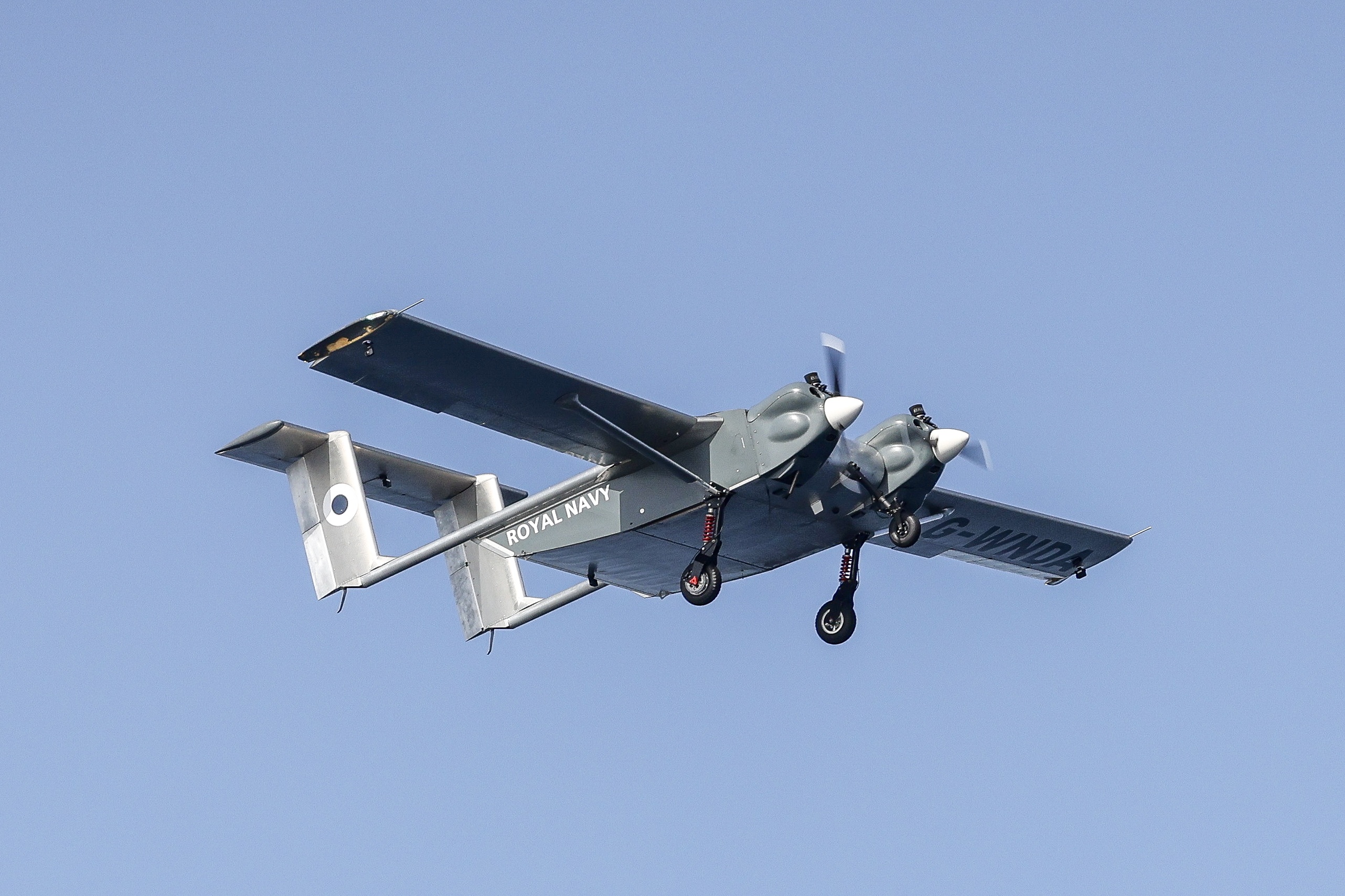 FCG have developed a commercial framework supporting rapid routes to market and allows FCG to work for their military customer at a 'speed of relevance' – the ability to deliver in a timeframe that supports customer needs.

On this occasion, FCG contracted Southampton-based W Autonomous Systems, which is developing long-range, heavy-lift autonomous drones, as part of a project to stimulate the market and accelerate multiple platforms towards a Minimum Viable Product (MVP) level of capability.

Morris added: "It's not just about how fast we can get on contract but also how quickly we can get the information required by the customer as to what can and can't be done with certain technologies."

"It's about doing things differently and having a different risk appetite. In FCG we know we have the trust of our senior team to take different but more effective approaches to delivery."

"In this instance we were able to de-risk the capability and accelerate the process so that we could understand what the WAS drone was capable of, and this ultimately ensured it was able to fly to and from the carrier far earlier than would happen following traditional commercial processes."

The Royal Navy's goal is to deploy drones with a UK Carrier Strike Group in the future, using them to transfer stores and supplies – such as mail or spare parts – between ships, without the need to launch helicopters.

Drones are cheaper to operate, eliminate any potential risk to aircrew – such as in bad weather – and keep the hi-tech Merlins and Wildcats free for operational sorties, such as hunting hostile submarines or surface vessels which are threats to the carrier strike group.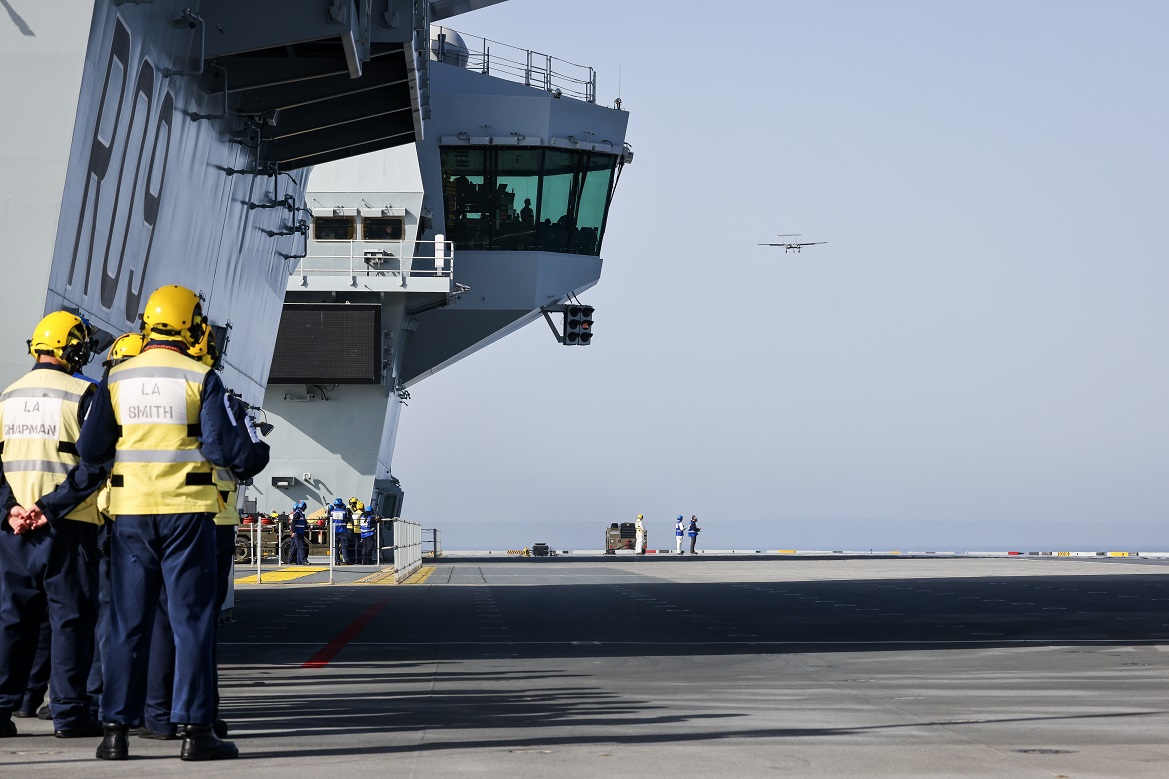 HMS Prince of Wales has experimented with drone technology before – notably small quadcopters and Banshee targets (small jets which are launched by catapult and parachutes down to land when the mission is complete).

However the trials off the Lizard are in a different league, involving a much larger (ten-metre wingspan), more capable pilotless aircraft.

The drones incorporate a ground-breaking autopilot system, eliminating the need to be controlled remotely by trained pilots, and are designed to operate in the most challenging environments.