in Features
Defence frontiers in 2023
With technology driving the defence sector, Matt Medley, Industry Director, A&D Manufacturing, IFS, surveys the anticipated developments taking place as we move into 2023.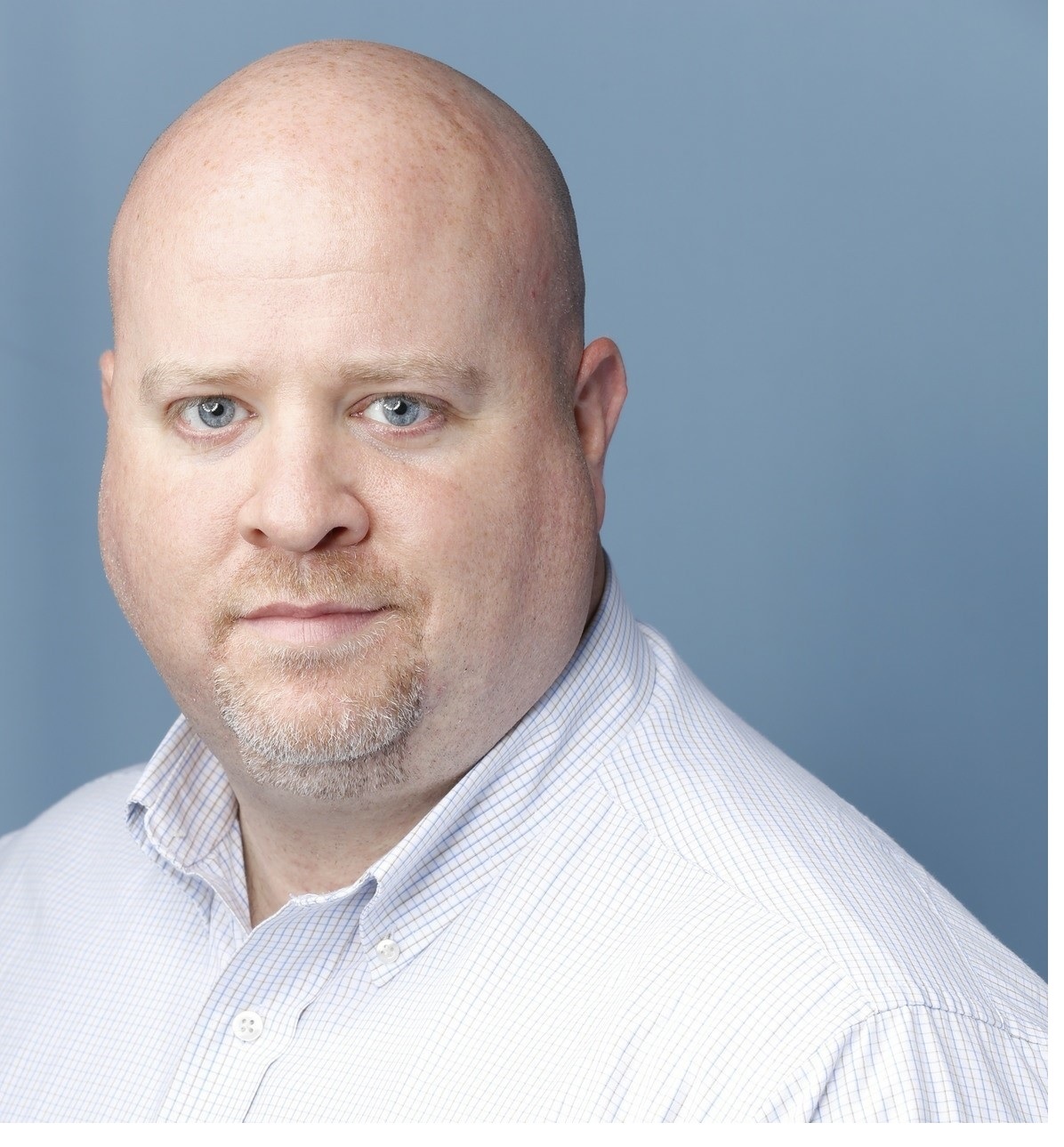 Despite some macro-level economic and geopolitical headwinds, the outlook for the defence industry is buoyant in 2023. The new frontiers for defence in 2023 are space, shipyards, sailing solo and cybersecurity.

New technologies such as 3D printing and Maritime 4.0 are increasing manufacturing efficiency and asset readiness, the use of autonomous military vehicles moves into the ocean and new frameworks are allowing data to be gathered for the next frontier, space.

There are five key areas of development in defence logistics and support but this increasing use of technology means cybersecurity must keep pace to ensure all technology and associated data and information is kept safe, whatever its deployment.

Leading defence forces, A&D manufacturers and defence contractors are at the forefront of incorporating advanced technologies into their operations to stay ahead of hostile threats, removing more war fighters from harm and danger, whilst ensuring military logistics exploit new technologies to the fullest.

It could not be put more clearly than in the Deloitte 2023 Aerospace & Defence industry outlook. Eighty-eight percent of senior industry executives report that the general business outlook for the A&D industry for the next year is 'somewhat to very positive'. The report outlines that driving forces behind this outlook 'include growth in new technologies and segments such as AAM, evolving business models in areas such as space and the use of digital thread and smart factories. All these factors should help the industry grow and create new markets in the coming year'.

So, with these developments clearly in the hopper going forward, here are the five areas where I see the most opportunity for growth in 2023 and beyond.

Prediction 1: Additive manufacturing comes of age – from screws to runways – to become a base protocol for over 50% of A&D manufacturers in 2023 and help minimise logistics footprint
Increasingly, 3D printing is being used in theatre by military forces to help with quick repairs of vehicles, ships and aircraft. Even new safety equipment and medical supplies are being designed and prototyped for use by military forces.

The US military is designing the world's largest 3D printer capable of printing metal parts 30 feet long, 20 feet wide and 12 feet high. This will be key with the advancements in the use of 3D printing for runways and bunkers. Growth in the use of 3D printing in the defence industry is not expected to slow down any time soon: 75% of industry leaders expect 3D printing to become a base protocol within the global defence industry in the next 10 years.

The ability to 3D print replacement parts and components when and often, where required, allows for military forces to be more self-sufficient and reduces maintenance wait time. Research shows that having to rely on external suppliers can normally add up to 25 days, critical in times of battle and when hostile forces may try to cut off supply lines. Ultimately this will minimise the logistics footprint of forward operating bases, meaning forces can be deployed in more remote areas due to the reduced need to have access to extensive supply lines.

Yet depending on where the parts are coming from, additive manufacturing can introduce a different logistics challenge of merging two traditionally separate fulfilment paths, one through a third-party vendor network and the other through internal additive manufacturing. This can trigger competing Total Asset Readiness priorities based on the multiple potential parts the machine can produce. This increased complexity of choice is an example of why Machine Learning and Artificial Intelligence tooling is needed to augment decision making from traditional logistics personnel.

Prediction 2: Industry 4.0 technologies propel Maritime 4.0 and digital shipyard matches predictions reaching a 19% Compound Annual Growth Rate (CAGR) through till 2030
Industry 4.0 has accelerated the manufacturing sector into change with new technology and has now moved on to A&D manufacturing sectors for example, shipbuilding. Maritime 4.0 is beginning to show benefits in terms of improved efficiency when designing, manufacturing, and constructing ships with better coordination, clearer operations and maintenance. Despite only being in the adoption stage of its journey, the digital shipyard market is expected to experience rapid growth with the market already being valued at $693 million in 2022 and expected to grow to $3,967 million by 2030 at a CAGR of 19%.

To help with the design and construction of ships, three technologies – artificial intelligence (AI), machine learning (ML), and digital twins – are propelling the development of digital shipyards and Maritime 4.0. Global professional services firm Lloyd's Register sees 'the shipbuilding value chain may be empowered to make better decisions and deliver smarter assets by sharing and integrating data from the influx of new artificial intelligence (AI) and machine learning (ML) based technologies that are now becoming evident in both shipbuilding and operational sectors'.

The UK Department for Transport recently invested £206 million to support the net zero aims for emissions within the maritime industry. These Maritime 4.0 technologies will allow for a green maritime future reducing CO2 pollution and emissions from shipyards but will need the support of cutting-edge software and it will also need to match its expected growth. The construction of such large assets in increasingly digital shipyards requires an industry-specific and enterprise-breadth software system which can manage such a unique construction process.

Prediction 3: Autonomous vessels will continue to increase as share of the total fleet, making up a third of the total fleet in the next 20 years
The UK Royal Navy recently gained a game changing Testbed ship with a large surface area for launching UAVs and AUVs which will be tested by NavyX. With a reduced need for room for personnel, there is area for an operation centre and a meeting room aboard the ship. Importantly the Testbed Ship will allow the Royal Navy to deploy the MAST-13 AUV, a waterborne drone capable of identifying mines while also gathering information on hostile ships.

Meanwhile in parallel developments, the US Navy is unveiling its third unmanned surface vessel, The Mariner. The ship is fitted with a government-furnished command and control system, a virtualised Aegis Combat System and an autonomous navigation system. After a few more upgrades there is hope that The Mariner will begin deployment in 2023. Going forward, the US Navy Navigation Plan (NAVPLAN) to modernise its fleet includes a desired force level of 523 ships by 2024, including 150 unmanned surface and subsurface vessels − making up nearly a third of the fleet.

Autonomous ships will reduce the number of war fighters sailing into danger when out on missions as they allow for ships to enter areas that were previously seen as too dangerous or inaccessible for manned ships, to gain key intel. No longer having the requirement to house personnel means bigger payload capacity, including more fuel, allowing for longer deployments or more sensors for advanced surveillance.

Maintenance controls must be amplified to ensure of full mission capabilities and Total Asset Readiness for autonomous vessels, lack of crew has implications for maintenance and sustainment. There is increased criticality of proper ship autonomous self-monitoring across systems, and failure projections will need to be embedded within the design to predict and plan for downtime. Without manned inspections, on-board self-diagnostics and monitoring systems must connect to the broader digital twin ecosystem, a level of automation that cannot be met by yesterday's systems and processes.

Prediction 4: Space becomes the new frontier and growth is expected to rocket at a CAGR of 12.25% by 2029
Space is becoming increasingly de-militarised and the market is expected to take off over the next couple of years growing from $14.21 billion in 2022 to $31.90 billion by 2029 at a CAGR of 12.25%. It is currently being used to navigate and track forces to avoid detection when delivering supplies or allow for precise strikes on hostile bases and to improve communication and detect potential threats.

The race is on to get ahead in a more militarised space domain − and intergovernmental organisations such as NATO are getting priorities in order as military forces gear up for increasing reliance on space-driven operations. In 2022 this led to NATO publishing an 'Overarching Space Policy', to set out the fundamental aspects of the space domain and its importance in preserving the alliance's security and prosperity.

It confirms that, as part of its policy, NATO will address space as a coordinator between members with space-based assets. It also identifies some key functional areas of focus for the need for space systems such as: space situational awareness, intelligence, surveillance and reconnaissance (ISR), space-based monitoring of Earth-based domains, satellite communications, position, navigation, timing and shared early-warning assets. Expect increased focus on the space domain in 2023 and beyond, as more organisations become part of a growing military ecosystem.

Prediction 5: Next year we predict over 50% of companies to be involved in a data breach reinforcing the importance of cybersecurity as we look to enable these advancements
Increasing reliance on digital technologies to manufacture, operate and support military equipment opens up more potential vulnerabilities to cyberattacks.

New autonomous vessels, new digital manufacturing principles and new operating environments also come with greater cyber risks, so an important requirement is for underlying software to ensure all assets and manufacturing process have the highest levels of cyber security. The software must be able to detect, report and solve security problems and ensure, in the case of an attack, all systems are still functioning and secure.

It is no surprise that Deloitte sees cybersecurity as a pervasive industry theme in its 2023 Aerospace & Defence industry outlook: 'Most A&D companies are expected to also focus on creating visibility deep into their supply chains to improve supply control and coordination and to better manage third-party risk. Industry players will likely reinforce the need for cybersecurity, cloud privacy and the resilience of the systems and automation to be prepared effectively for any risks within core operations and with key suppliers'.

With the expanded use of cyber warfare, cybersecurity will be a critical requirement of supporting software infrastructure throughout the military supply chain. Organisations need to have systems that are pen-tested and secure to avoid and respond to threats from the expanded use of cyber warfare.

New technologies, new assets and new deployment models but same security focused approach
The outlook for the defence industry in 2023 is very positive with the development of four emerging areas of new technologies and operations set to impact defence forces, A&D manufacturers and defence contractors.

However, all these developments will require a strong and secure digital backbone, with cybersecurity assured to make certain that this increased digitisation does not mean critical data is breached by hostile forces.