in Defence / Events
DIO and Landmarc win PFM Award
Landmarc Support Services (Landmarc) and the Defence Infrastructure Organisation (DIO) have won the 'Partners in Expert Services – Large Estates' category at the Premises and Facilities Management (PFM) Awards, for the management and operation of the Ministry of Defence's (MoD) UK Defence Training Estate.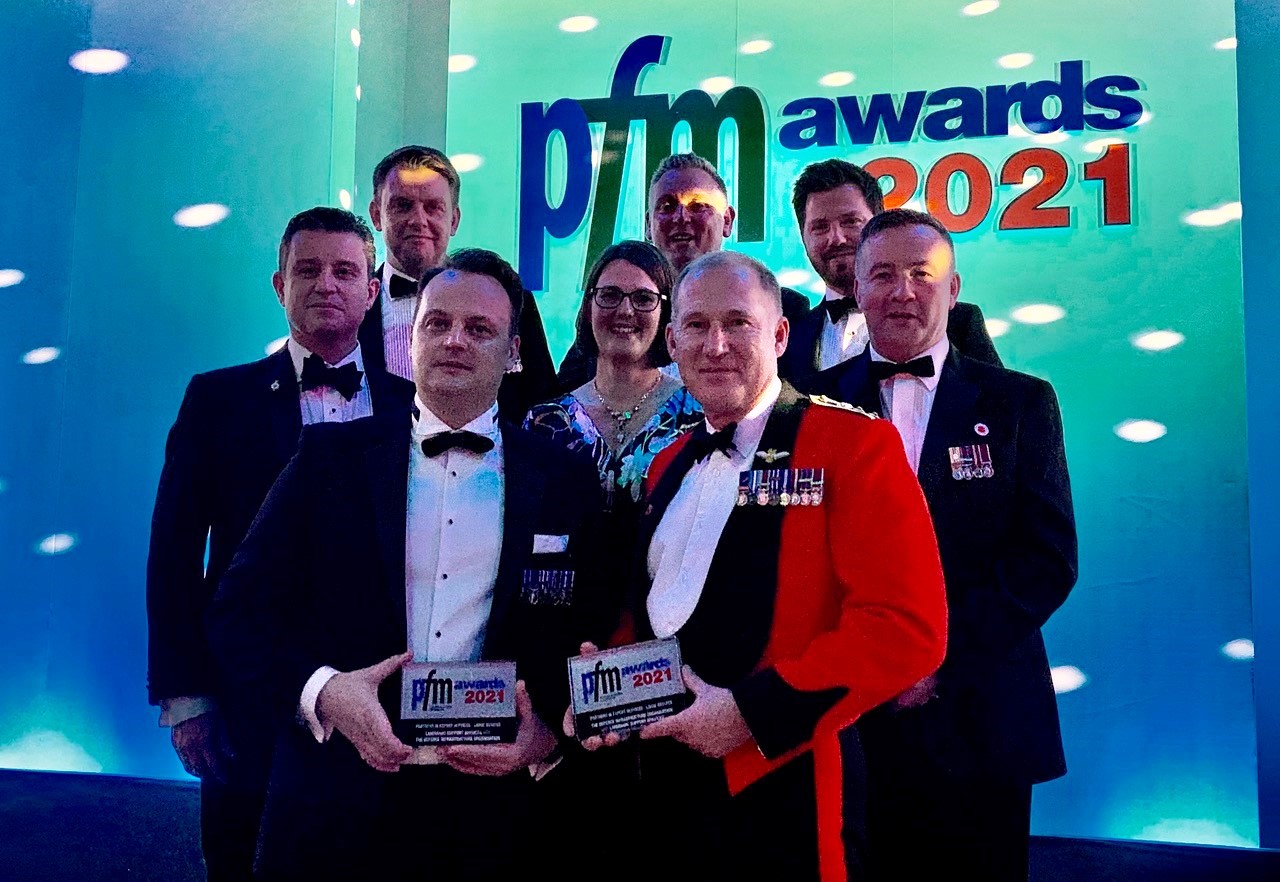 Image courtesy Landmarc

The PFM Awards are one of the longest-running events in the facilities management industry, recognising the essential role that effective partnerships play in delivering service excellence, and rewarding the very best examples of these through an independent judging panel.

Landmarc and DIO have worked collaboratively for nearly two decades to provide the expert services that enable the Armed Forces to live, work and train on the UK Defence Training Estate. This includes the management and operation of training areas and ranges, explosives safety, built and rural estate management, accommodation services, environmental, and conservation support and project management.

During the most recent contract, the partnership has supported over 72 million training days, maintained a customer satisfaction rate of over 99% and achieved outstanding KPI performance, with more than 99% of inspections and repairs delivered on time in accordance with contractual targets.

Mark Neill, Managing Director at Landmarc, commented: "To be recognised for our achievements in this way is a huge honour. Throughout the challenges of 2020/21 our partnership has gone from strength to strength, enabling us to remain agile, flexible and responsive to Government and military demands, whilst ensuring that the training estate has stayed operational at all times.

"This also included the delivery of the estate's first ever carbon-negative accommodation, stepping up to rapidly provide quarantine sites for our troops as they joined in the fight against the global pandemic and supporting the military rehearsals for the Ceremonial Funeral of HRH, The Prince Philip, Duke of Edinburgh."

Former Commander of the UK Defence Training Estate, Col Phil Cook, representing DIO added: "The Defence Training Estate is at the forefront of operations, providing a vital strategic resource that ensures our Armed Forces are prepared for operations worldwide. Our overarching aim is to work together to deliver an efficient estate that is flexible and adaptable to change, while being resilient to future challenges. This award recognition reflects the achievements of our joint teams and we are proud to be named winners."

The awards were presented during a ceremony at The Brewery in London on Wednesday 3rd November by TV personality and former international rugby player, Martin Bayfield.