in Defence
DIO welcomes Mike Green as new Chief Executive
Mike Green has today joined the Defence Infrastructure Organisation (DIO) as its new Chief Executive.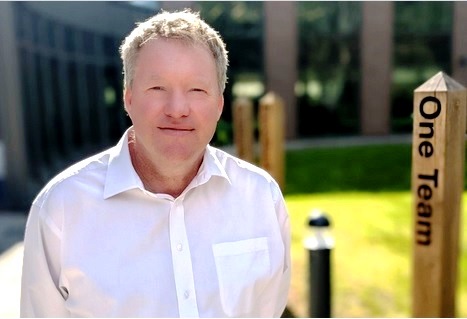 Above: DIO's new Chief Executive Mike Green.
Courtesy DIO / Crown Copyright / MoD 2022

Mike brings with him a wealth of experience, most recently, serving as Chief Operating Officer of the Department for Education (DfE) and Director General of their Operations Directorate. His previous roles include Director of Commercial at DfE and Departmental Lead for the response to Grenfell. Before joining the Civil Service, Mike was a civil engineer and spent his career in the private sector working for companies such as Boots. 

Mike said: "I'm honoured to join DIO today as its Chief Executive. DIO is an organisation I've been watching with interest from the sidelines for many years.

"Over the next few months, I will be getting to know the organisation and working closely with our customers to ensure that the needs of Service Personnel and families are at the forefront of everything we do."

MoD Permanent Secretary David Williams said: "Mike brings a wealth of very relevant leadership, commercial, transformation and delivery experience and the strong customer focus required to deliver effective service improvements."

DIO Board Chairperson Neil Sachdev said: "It's an exciting time in DIO's journey, as it steps up to the challenge of delivering against its ambitious 10-year strategy. Mike joins us at a time when DIO steps up to deliver for our customers, creating a world- class Defence estate."

Mike replaces former Chief Executive Graham Dalton, who retired from DIO last month.

DIO is the estate expert for Defence, supporting the Armed Forces to enable military capability by planning, building, maintaining, and servicing infrastructure.