in Aerospace / Security
ECS data-receiver tech strengthens West Midlands incident response
Radio frequency (RF) technology provider, Enterprise Control Systems (ECS), today announced West Midlands Fire Service and West Midlands Ambulance Service will implement its data-receiver technology to enhance situational awareness, improve collaborative working across services and assist incident resolution.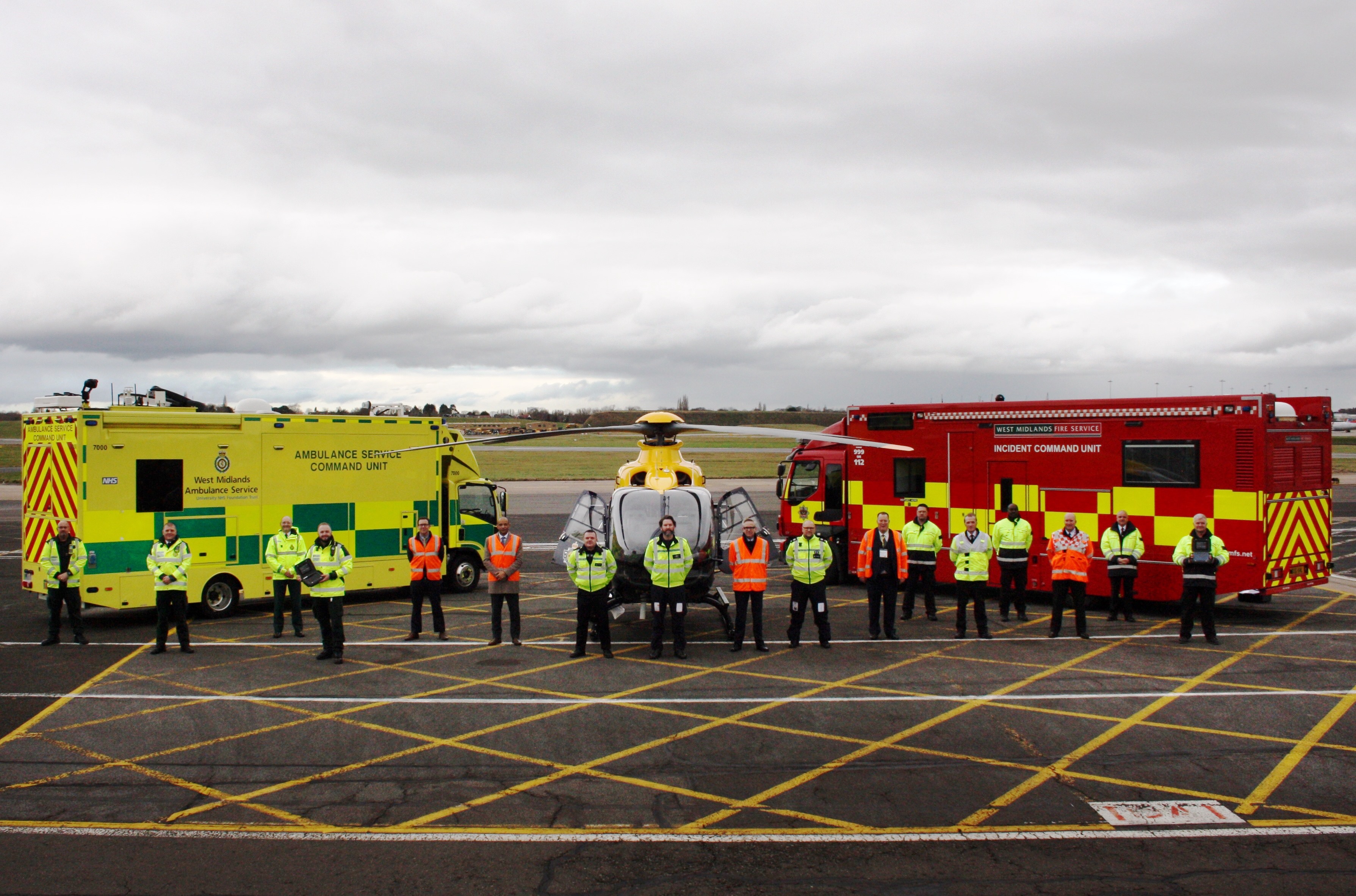 Image courtesy ECS

The emergency services will integrate ECS's portable monitoring terminal, Handyview, onto command vehicles and in control centres to gain instant access to encrypted audio and video footage of live incidents transmitted via ECS video link equipment, Evenlode Airborne Data Link (ADL) – fitted on the National Police Air Service's (NPAS) fleet of 19 helicopters and four aeroplanes.

Gaining real-time access to this intelligence improves decision-making and ensures a faster more collaborative response to critical incidents such as large-scale and industrial fires, flooding, road traffic collisions, monitoring crowds at large events and aiding the search for missing people.

West Midlands is one of the first regions in the UK to adopt this capability. The contract comes as a natural progression to the services' advanced technological capabilities and is testimony to their ongoing commitment to innovation which helps to ensure the safety of communities, firefighters and paramedics.

It also follows the Grenfell Tower fire inquiry report, which highlighted the importance of access to NPAS footage to help teams on the ground effectively coordinate and respond to major emergencies.

Handyview complements both services' existing drone capabilities and ensures crews can access live intelligence even when their drones cannot fly – for example, during poor weather conditions. Handyview will improve commanders' situational awareness, allowing them to make better-informed operational decisions.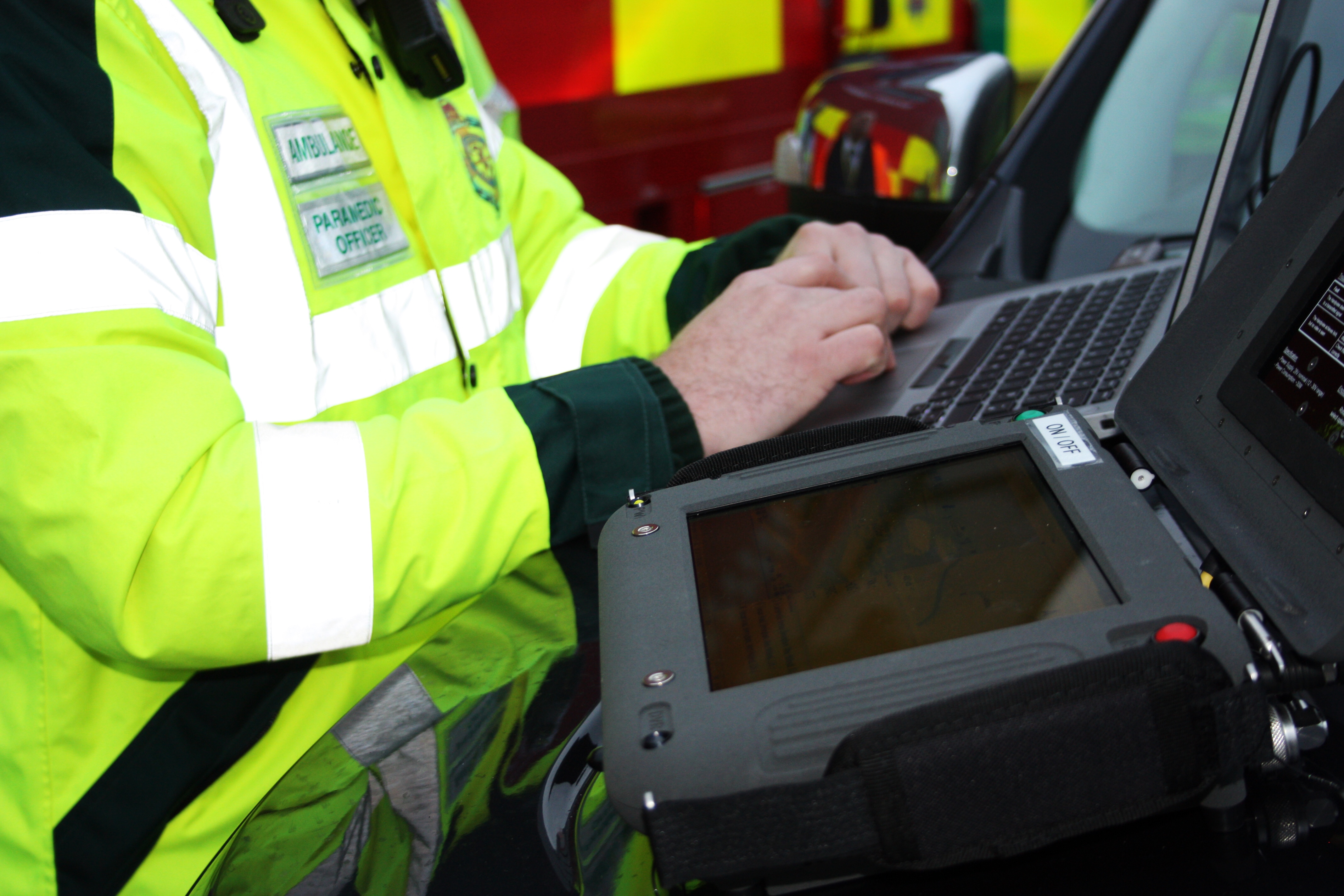 High-level data encryption
For over 30 years ECS has designed and delivered surveillance and downlink technology for security operations across the world. Its portable Handyview monitoring terminal allows short term and instantaneous monitoring and contains sophisticated decryption that ensures a high level of security. This means NPAS can authorise which West Midlands teams can access its video and audio transmissions of an ongoing incident, and when.

Marc Haysey, Managing Director at Enterprise Control Systems: "This announcement represents an important next step in how the West Midlands emergency services – and the industry as a whole – are continually seeking to improve their multi-agency communications and collaborative response to incidents. At ECS we're proud to design and manufacture equipment that's already being deployed by air and ground teams, facilitating access to crucial data that empowers them to continue performing the essential task of protecting our communities and saving lives."

Colin Waite, UK Police Business Development Manager at Enterprise Control Systems: "The ability to receive live high-quality video and data has always been key for the security and emergency organisations we work with. Now with more collaborative and joint operations, not only is it essential to have interoperable voice communications, but the ability to share situational awareness information which will be key in being able to resolve incidents efficiently and safely."

Group Commander Richard Moore, of West Midlands Fire Service, said: "We're really excited to be linking up with our ambulance and police colleagues for this downlink project. It's the latest innovation in our drive to keep our communities safe with a digital and data-driven approach. We've been trialling our own drones for a year, so appreciate how an aerial dimension can complement our work on the ground. The NPAS partnership will help our decision-making as we bring incidents to a safe resolution."

Cameron McVittie, Tactical Incident Commander at West Midlands Ambulance Service: "Learning from incidents is at the forefront of our command development as an organisation, and the addition of the airborne Data Link into our command toolbox will be a fantastic asset to ensure that as a multi-agency command team we can make the best decisions to keep our patients and staff safe at incidents such as water rescue, fires or terrorist attacks."

PC Neil Cuffe, tactical flight training officer & mission systems expert at National Police Air Service: "All our aircraft have the capability to transmit high-quality footage to officers on the ground and incident control rooms via the downlink system. This is invaluable in assisting commanders to make critical decisions on how to appropriately direct resources and manage the scene of an incident. It is widely used by police forces and will be hugely beneficial for fire and ambulance colleagues as we work together to protect the public."